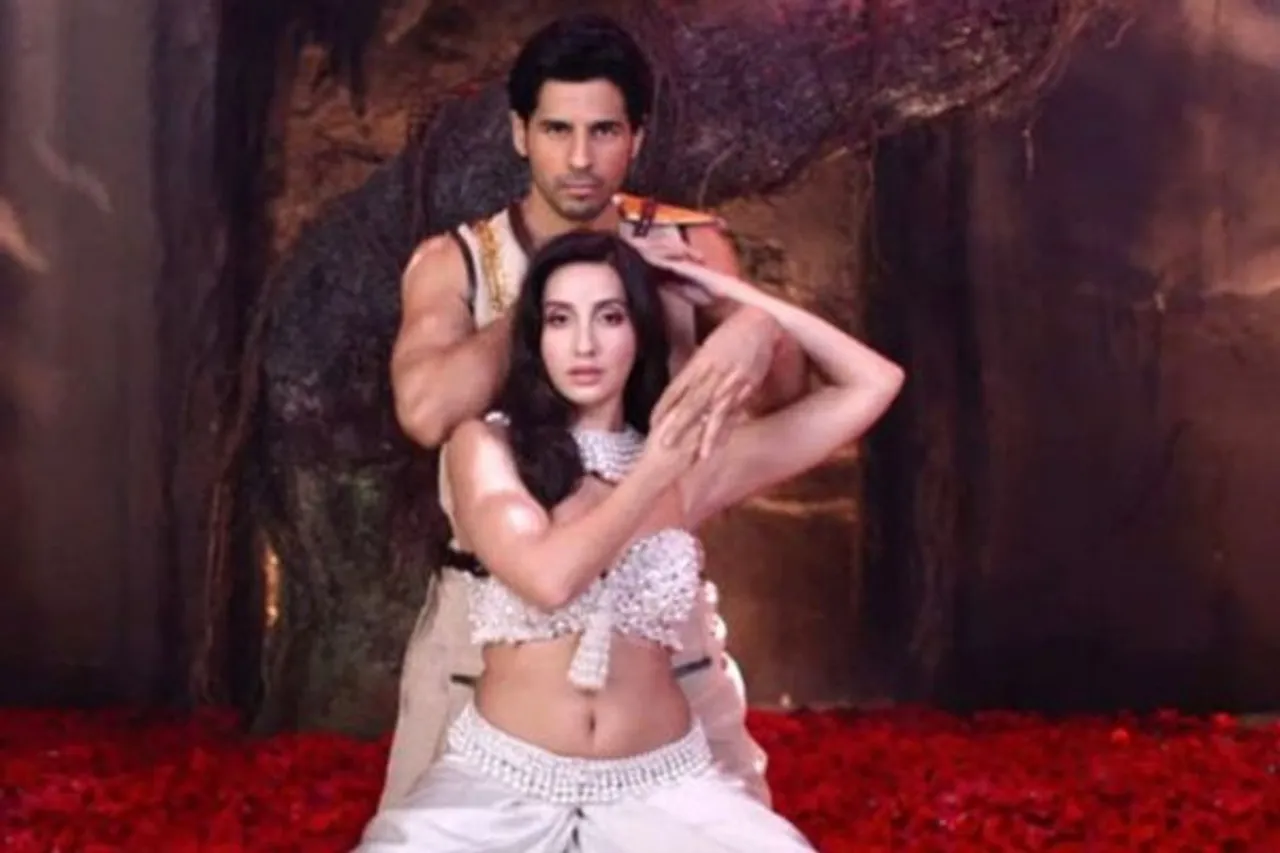 Diwali is just around the corner which means it's time to plan for a party. Decide the budget and dress code, send invites and prepare food and refreshments. But wait, what about the music? We have got it covered.
It's Diwali time which means there will be Diwali parties organised all around you. From colleagues to friends, there will be piles of invites. But what about your own party? If you are thinking of organising a party for your friends and family, start preparing as there ain't many days left. Since there will be several Diwali parties being organised, you have to add a special element to your party and what's better than cool and funky music? We have this specially curated list of handpicked trending and banger songs to make your Diwali party a blast.
---
---
Diwali Playlist 2022
Manike
The viral Sri Lankan song Manike Mage Hithe by singer Yohani was remade in Hindi for the upcoming movie Thank God starring Ajay Devgan and Sidharth Malhotra. Featuring Sidharth Malhotra and Nora Fatehi's hot chemistry, the Hindi version is sung by original singer Yohani along with Jubin Nautiyal and Surya Ragunaathan and will surely give your party 'heavenly' feels.
The Hic Song
Rashmika Mandanna's Hindi debut film Goodbye features a good playlist of songs. A party-worthy number from that list is The Hic Song. Sung by Sharvi Yadav and Rupali Moghe, this is the perfect club song if you are planning on getting high and wasted this Diwali. Filmed on Rashmika Mandanna, the song will definitely tabah your blasting party.
Boom Padi Song
This song is a Navaratri special but who says you can't play Navaratri songs on Diwali. Featured on Madhuri Dixit from the film Maja Ma, this song is sung by Shreya Ghoshal and Osman Mir and features song awesome Garba beats and moves. So grab your squad and get ready with your rangeela naach with your funky Garba steps for a late Navaratri celebration.
Alcoholia
Next in line is this Vikram Vedha banger Alcoholia. Though the song got mixed reactions from listeners, we cannot deny that this can be one of those drunk anthems for your alcoholic friends. Sung by Vishal and Shekhar, Ananya Chakraborty and Snigdhajit Bhowmik and featuring Hrithik Roshan's awesome dance moves, put this song on the DJ to make the mood of the party alcoholia.
Koka
No party is complete without some Punjabi music which means there will be a lot of Punjabi songs to choose from. To make it easier for you, we have Koka song from Diljit Dosanjh and Sargun Mehta's movie Babe Bhangra Paunde Ne. Sung by Diljit Dosanjh himself, this song will add the bhangra beats to all the blooming love stories and the dazzling kokas of the ladies at your party.
The Punjaabban
Another Punjabi banger featuring Varun Dhawan and Kiara Advani. Sung by Gippy Grewal, Zahrah S Khan, Romy and Tanishk Bagchi, this song from Jugg Jugg Jeeyo can be the 'It' song of the party so make sure you and your squad know the hook step. The song will bring all the Punjabi ladies and non-Punjabi folks to the dance floor to show their moves.
Ji Huzoor
Banger beats, crazy moves and Ranbir Kapoor, Ji Huzoor is that wild song that you need to get all worked up on the dance floor. Sung by Aditya Narayan, this song from ">Shamshera will make your guests groove in their seats and compel them to grab their place on the dance floor. Once again, make sure you have mastered the hook step, however, freestyle would also work.
Dupatta
If you are looking for some Punjabi music with pop beats, Dupatta is the one for you. Filled with clubbing vibes, and Varun Dhawan and Kiara Advani's hot chemistry, this song will be a shoutout to all the ladies flaunting their white dupattas. The song from Jugg Jugg Jeeyo is sung by Diesby and Shreya Sharma.
Dance Ka Bhoot
Brahmastra movie's song playlist consists of some trending songs. While Kesariya has more romantic vibes than fun, Dance Ka Bhoot will suit your Diwali party well. This song featuring DJ Shiva aka Ranbir Kapoor and sung by Arijit Singh will make you jhoom on the dance floor and add festive beats and vibes to your Diwali party.