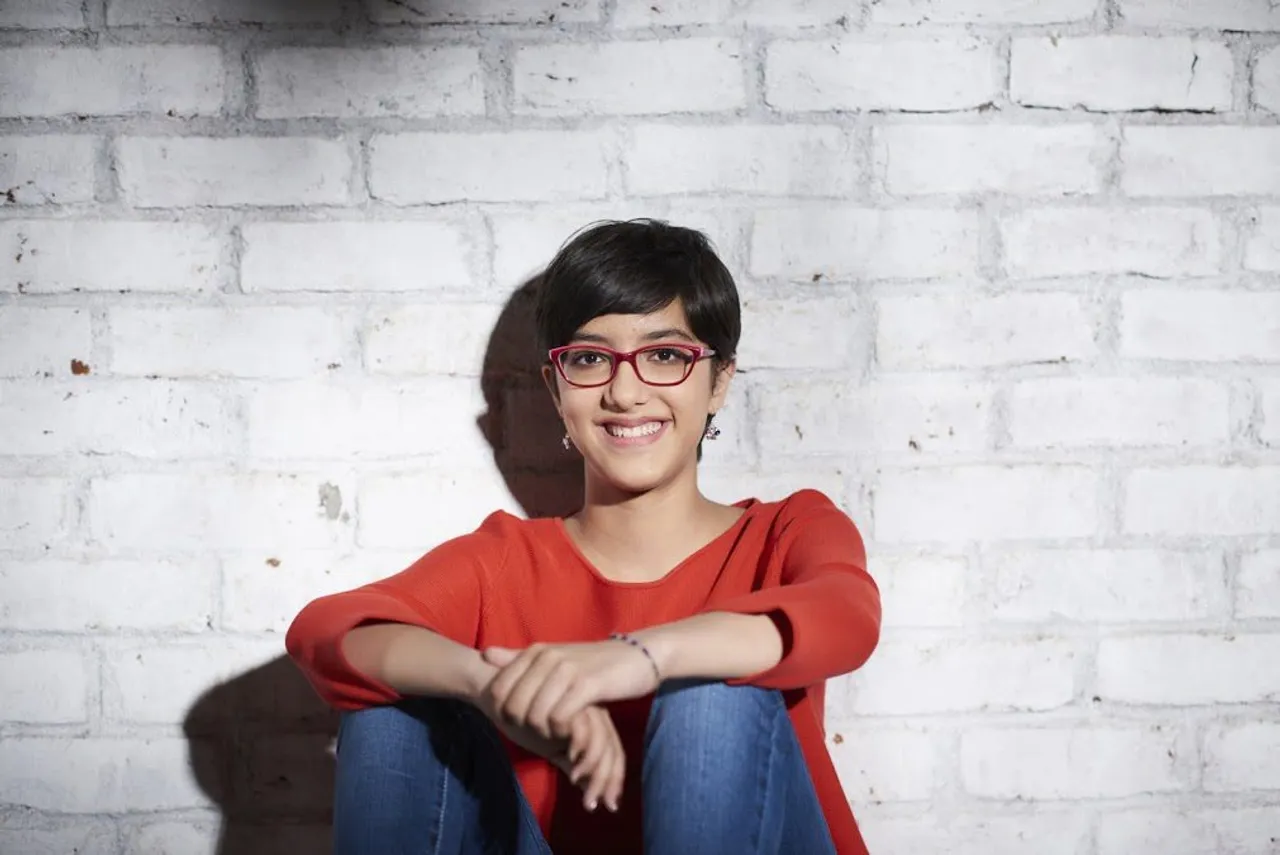 India's coveted list of Indian female authors has another name added to it. This time, it is a 15-year-old girl. Zuni Chopra, author of The House That Spoke, discussed about her journey as a writer at the Women's Writers Fest held recently in Mumbai.
Zuni started her writing journey with a book of poetry. Talking about how poetry is completely different from fiction, she shared,"Poetry doesn't take a lot of attention. The initial draft does not require more than an hour or so. When you write fiction, you have to stay committed to the story for a really long time."
She further added that writing poetry used to help her a lot in differentiating between the kind of ideas that used to pop up from time to time. She also talked about how her teachers always have a problem with her answers since she doesn't write in a concise manner. It took her two years to write the book.
Read also: Women's Writers Fest: Where Are The Missing Woman?
When asked about the origin of her passion for reading, Zuni shares, "My love for books was always there. I loved reading and getting lost in the world that books would create. I never really liked watching television. My mother always encouraged me to buy as many books as I wanted to. She inculcated this love for reading in me. She would read to us bedtime stories. But I wouldn't say that's the only reason for my passion of reading because there is my elder brother who has been parented exactly the way I have been but he hates books. It is the strangest thing. He loves cricket."
Every writer follows a writing process. Some write it chapter by chapter and some do it organically. "I just wrote the description of the house systematically. And some paragraphs..And then I had spoken to Penguin who wanted to translate it into a novel. That's when I started writing systematically", she said.
She wakes up at 6 in the morning and writes for an hour before leaving for school. At the end, Zuni enlightened the audience with one way that can help writers to overcome the Writer's Block and actually start writing." Just put your butt to the seat and write."
Read Also: Womens Writers Fest: How To Find The Hidden Writer In You