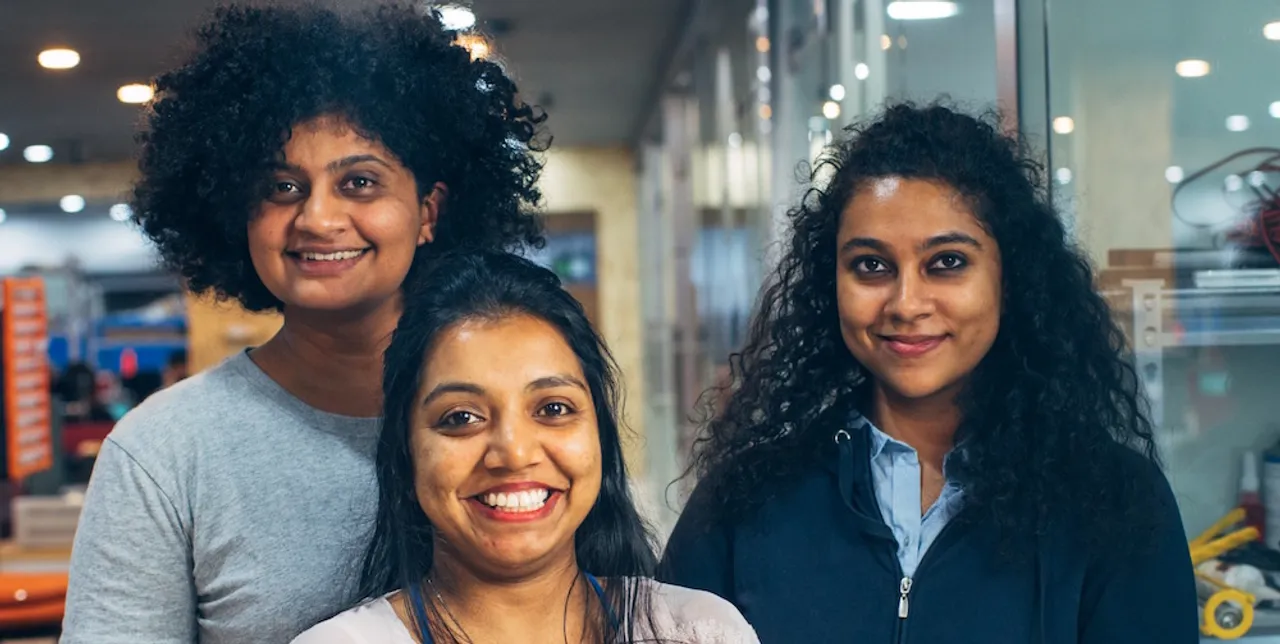 Promises to be a saviour for new mothers. But even bigger, it's a promise of how women are exceeding all expectations in technology. Raybaby is a technology enhanced health and sleep monitor for babies that works as a watchdog for parents to keep a track on their babies' breathing and sleeping pattern through a mobile app. Not your regular audio monitor.
This is the brain child of three Bangalore-based three techies and friends Aardra Kannan Ambili, Sanchi Poovaya, and Ranjana Nair. They are founders of a start-up Ray IoT Solutions -- Raybaby is hoping to change how moms handle the post-pregnancy period, plan sleeping patterns and optimise their own time.
"The idea came when we visited a friend and a new mom few years ago. We noticed that she was relentlessly worrying about her infant's health. With every second, she went to check if her baby was breathing properly by putting hand on the chest. We thought why can't we help moms monitor their babies' health without having to do anything with wires or even related to battery operated products or having been physically present there on the spot? That's when the innovative idea kicked in," explain the founders in a candid chat with Ria Das, sitting at their Bangalore office.
"Feedback is overwhelming. We were told that this is a pinpoint that they would have liked addressed when they were having babies."
"Juggling a world of responsibilities and careers, along with trying to raise a happy, healthy baby is no mean feat. Wonderful, yet exhausting."
No doubt technology can ease up lives of parents but its important to know what you opt for. "We're here to do exactly that. To help you look beyond baby monitors and toys. To be non-invasive, precise, and adapt tech that even the grandparents would be cool with. :)"
Tells you how much your baby has slept 
And how much he/she needs to sleep
Alerts when the baby wakes up or rolls over
Our sleep recommendation system will help with sleep training of babies
Join Us on https://www.facebook.com/SheThePeoplePage
Follow Us on https://twitter.com/SheThePeopleTV