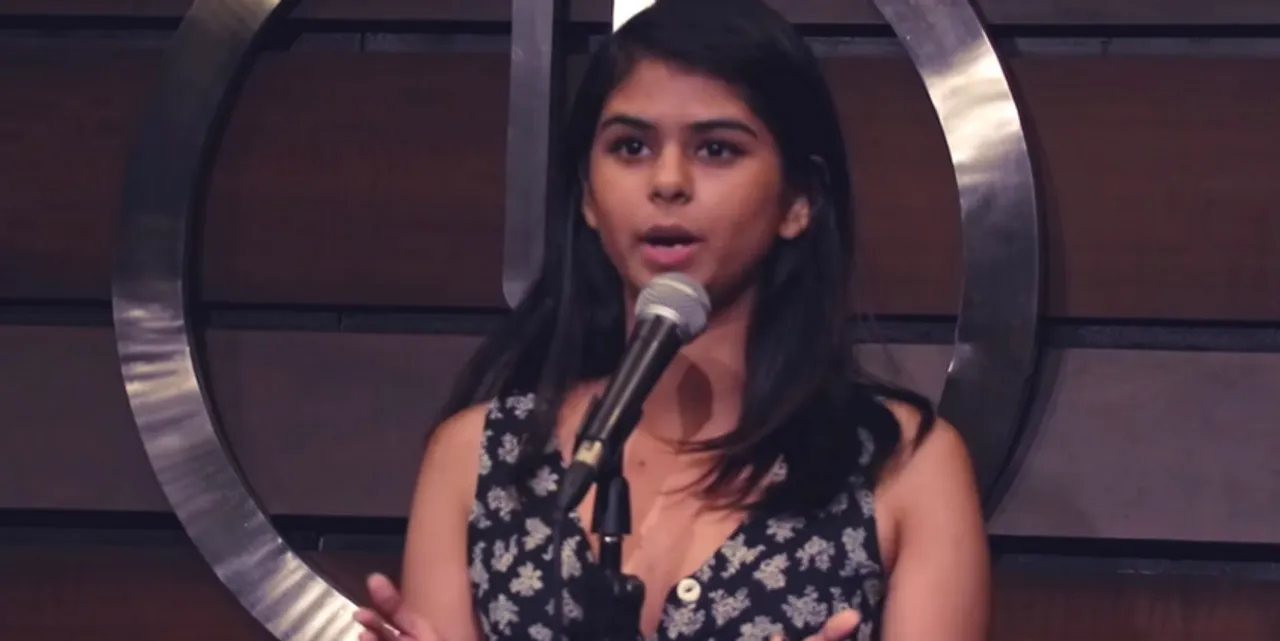 Since its inception, poetry has remained a powerful creative medium used to talk implicitly about explicit issues.  With the student poetry circle becoming more visible than ever, the locus of change is shifting to a younger audience.
With slam poetry becoming popular due to its pace and effectiveness in conveying the message, a number of slam poetry circles have emerged in the recent past.
Creative, Connotative and Non- Commercial
The power of spoken words resides in its multi- reception qualities. With poetry, a simple line can be crafted in a way that it can be interpreted in numerous ways, depending on individual perspectives. Such creative and connotative meanings are being used to stir up conversations about topics of social interest. Student involvement and the effective use of social media have ensured that poetry gains a large attention in present times. With poems becoming a tool to voice dissent, opinion, criticism and perspective, the ever- opinionated young audience is exploiting it to bring mainstream attention to semi- sidelined issues.
Read Also: Delhi Poetry Festival Focuses On Youth, Women
Social media as a medium of expression
Nowadays, it isn't uncommon to find poetry pieces in posts from our friends in our Facebook feed.  Even Instagram captions reflect this changing trend. While earlier poetry was an arena reserved for the experienced and the professionals, it has lately evolved to give space to amateur voices looking to transform mindsets in small ways. The advent and the subsequent popularity of Youtube have furthered the obsession of the youth with poetry. A rather positive movement, social media has enabled the youth and the student community to sensitize others as well as themselves. It is easy to find young poets penning down thoughts about issues such as gender violence, suppression of thought, idea of alienation in a modern city, cross border conflicts and many such topics which reflect a 180 degree shift from themes such as love and loneliness common earlier. Through such creative means, students are increasingly becoming a significant part of political and social change in the country.
Slam is the Newest Attraction
With slam poetry becoming popular due to its pace and effectiveness in conveying the message, a number of slam poetry circles have emerged in the recent past. Such circles are keen on organising events that involve youth participation and often steer close to themes that are unconventional in nature. Unerase poetry is one such circle that has become immensely popular in a short span of time. An analysis of its poets and poetries reveal in a glance how the medium is being used to stir up conversations that earlier people were too shy to talk about.
Be it Aranya Johar's ">A Brown Girl's Guide to Gender, Simar Singh's ">How to be a Man and ">Super Woman, Moira Rajpal's ">Hookup Culture, Kunal Kapoor's ">Sold Bodies or Prachee Mashru's ">Pride, all are creative manifestations of the modern youth's involvement in the process of social and emotional progress.
Slam Out Loud is another youth run organisation engaged in empowering underprivileged children through the medium of poetry. The Logical Indian, in its story on Slam Out Loud, mentioned," With the vision that "Children everywhere will find a voice"; during the course of next 2 years, they did workshops for more than 3000 children in different parts of India. The children wrote and performed on varied issues close to their heart and with those who were enrolled in their longer programs, ultimately showed an increase in classroom achievement."
"These days, we can use slam poetry to talk about deep, personal issues whether positive or negative. And since it is comes from people who are in the same age group as us, it is highly relatable," says Sreenidhi Maddur, LSR. "People like Aranya Johar have become popular because of their ability to talk about extremely personal issues crisply and with a lot of thought in addition to emotion. The certitude in their voices, the conviction in their poems, is the key behind touching everyone's hearts and bringing about social change."
Read Also: Ishmeet Nagpal on her Slam Poetry 'Revenge Porn'
The college poetry circuit
College societies are increasingly conducting slam poetry competitions that is witnessing high rates of participation from students. Such an enthusiasm is reflective of the students' willingness to put forth their opinions on issues that affect them and society in general.
Avnika Gupta from LSR is a popular name in the DU poetry circuit. On her connection with poetry, she remarked, "I've always been a curious child, intrigued by things way beyond the conventional curriculum, and often perplexed by the conundrums surrounding our existence. Being introduced to spoken word art, has not only helped me voice the contradictions within my own self, but has also helped me seek answers, by building a long-term supportive community network, which is mentally, emotionally and spiritually energising. More so, being a student of sociology, spoken word art has facilitated my work as an activist, allowing me to address gender discrimination, body shaming, identity crisis, the dark realities of social media, etc which impact the susceptible youth in contemporary times. If I am a lost ship, spoken word is my North Star. This art form has helped me find direction, focus, and clarity, in being an agent of social change, as well as in being able to enable others to do the same."
Sweekriti Tiwari, a frequent participant of slam poetry competitions across DU, comments," The most beautiful aspect of poetry is that anything can be moulded into it. Simple issues or topics can be given an interesting angle to make them more appealing to the ears. Thus, poetry has the power to encourage people to think. In fact, there are many open mic events that take place where the students are required to deliver a poem on any social issue. So definitely, the audience there is engaged in such topics and at least a sort of social awakening occurs."
Also: Five Fantastic Female Indian Poets You Need to Be reading in 2018