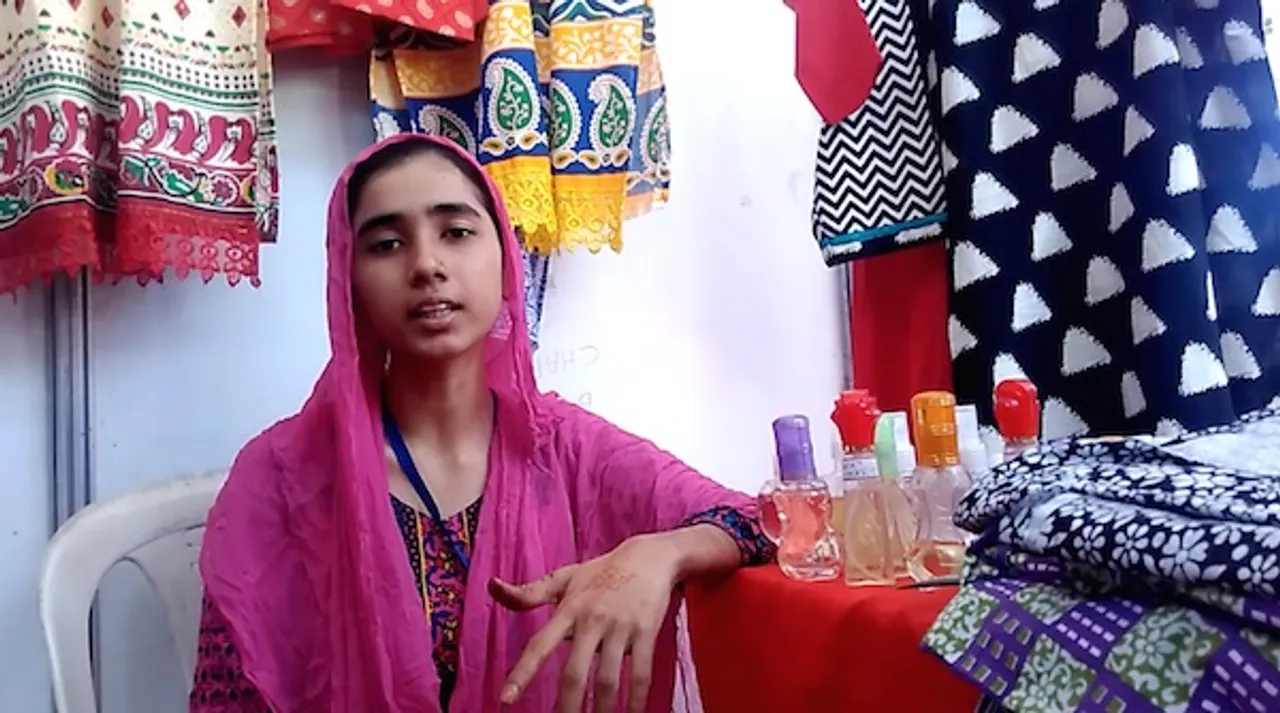 She had nobody's backing or support. Just a talent. At the young age of fourteen, Mehjabeen discovered the art of perfume-making. She saved about a thousand rupees from the scholarship money that she received for her secondary education from the Maulana Azad Education Foundation, and invested in her first lot. It was very well received, and she made a decent profit. She invested in a second lot from the proceeds, and that's how the ball got rolling for her.
She has been visiting exhibitions across Maharashtra ever since and selling herbal tea and perfume that she makes herself at home, with the money that she made herself. Truly, she is a self-made lady at the age of 20. At, that age, most of us are still living in a bubble at that age, still believing the idea of immortal youth.
She wants to expand, but doesn't have access to the right mentorship or educational guidance. She acknowledges the need for digital outreach in order to scale up, but doesn't have much knowledge or awareness. For now, she will continue to visit art exhibitions and groom herself as she advances with her plans.
In the current phase of Indian development, where we are revolutionizing everything and going all tech, girls with passion and talent are finding it difficult to survive. There are many like Mehjabeen, whose talent often go unrecognised due to lack of grassroot mentorship and financial guidance. We hope that the new, relaxed norms of entrepreneurship are helpful for young talent like hers to navigate through the system. The creation of innovation hunts at middle and secondary school levels also seems like something that India is ready for.