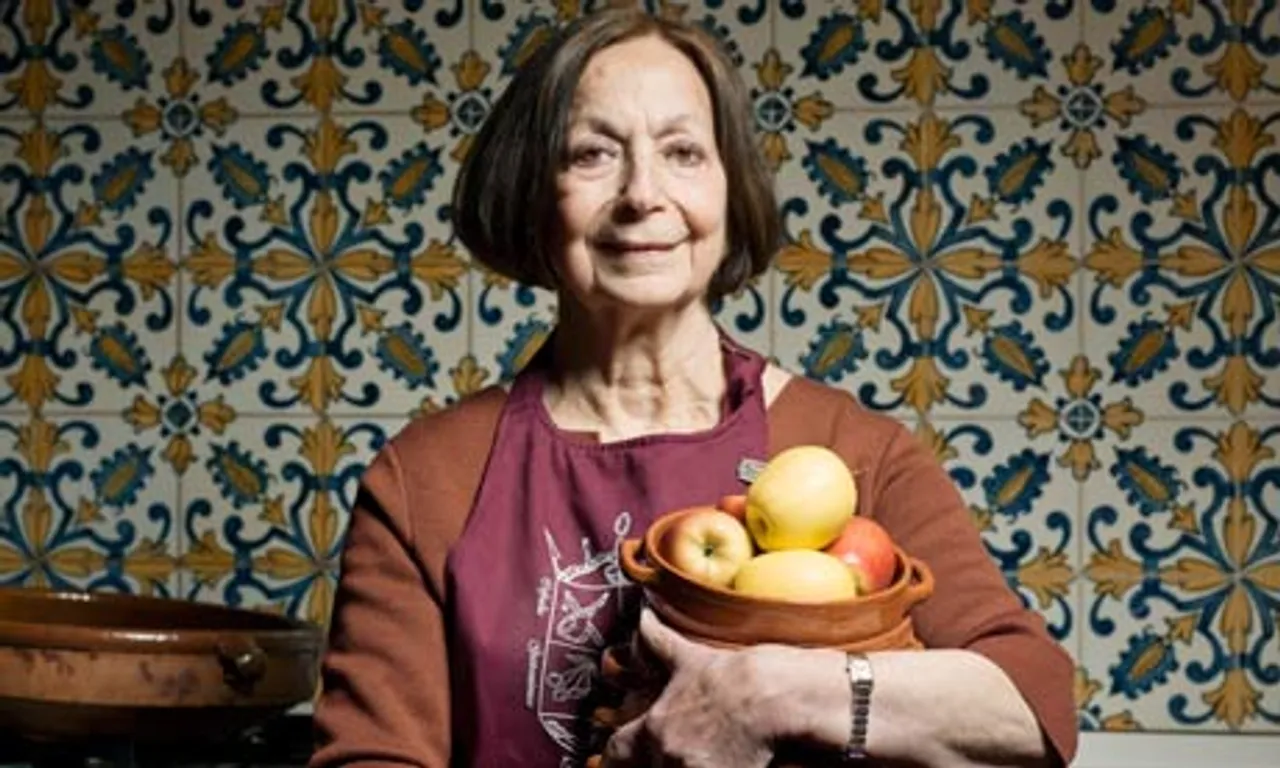 She is one of the world's most celebrated food writers, often called a food anthropologist for her fine understanding of the subject. As a cookbook writer based out of United Kingdom, Claudia Roden - born in Egypt and partly raised in Paris - has travelled across two continents in her growing years. Giving her the ability to capture cultures through food, cultures and journeys. She has a successful career spanning across almost half a century with many best sellers in her name. But what makes our conversation so compelling is more than just food. It's food for thought. She will be here in India for the Times Lit Fest in Mumbai early December 4th-6th. Claudia Roden shares her story and reflects on the ideas that shaped her thinking and the evolution of gender roles as she saw them in her journey.
 1.    When and how did you realize that you wanted to be a food writer?
I started collecting recipes when the Jews were forced to leave Egypt in a hurry after the Suez Crisis in 1956. I was an art student in London and my parents joined me. For several years we were inundated by refugees passing through London. Everyone was exchanging recipes. We might never see each other again and the dishes were something to remember each other by. I was taking notes and wrote down every word they said. There had been no cookbooks in Egypt at the time – recipes had been handed down in the family from mother to daughter.
 2.    Culinary arts are mostly seen as only a woman's domain. What are your thoughts on the same?
It has always been the case that women cooked at home and men cooked professionally in the street or in restaurants. But that has changed in the last twenty years.
Men now are proud to cook at home and women work as chefs and food professionals. Being a chef is difficult for women with children as it means working difficult hours, but some have managed it.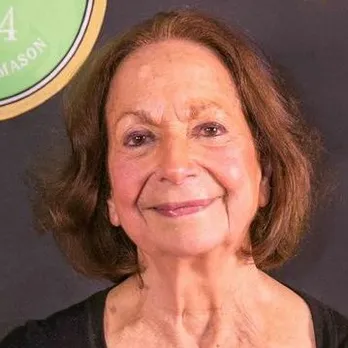 3.    Being a gregarious person and being a part of the public sphere, what were the challenges you faced in the beginning of your career?
While my three children were growing up I was a single mother and worked at home, interviewing people in London and Paris, researching the history of food and trying out dishes.
When they left home – I was still in my thirties by then - I started to travel to research food and discover dishes in their 'terroirs'. Researching food gave me a mission and a 'reason' to travel at a time when a woman traveling alone was suspect. 
4.    You grew up in Cairo, Paris and London. How did the varied experiences help shape your personality?
I feel at home in most countries. When I'm asked if I feel British, I say that I feel 'international' and these days London, where I live, is international.
5.    What goes into the process of discovering a new recipe?
In my travels to research food I asked literally everybody I met what were their favourite dishes and if they could give me the recipes. As they were not professional food writers with exact measures I have to do a lot of testing before I come up with good results and a foolproof recipe. I also check the recipes with other people or in books to see what for me seems the best recipe for a certain dish. I was not researching the food in restaurants but traditional home cooking - the food women cooked at home.
6.    Did you ever face any failures? How did you cope with them?
As it is my friends and family who come to eat my first trials, if a dish is not the best thing, I either find a way of improving it or just eliminate it. I never really had a really unpleasant failure.
The few times when a dish did not come out well – if it was too liquid or a bit burnt for instance – and I was mortified, the people who cooked it always blamed themselves.
They should aim to achieve their goals while still, I hope continue to value their special roles within the family and community because that too is a source of personal happiness.
7.    You have been referred to as the cultural anthropologist of food on more than many occasions. Where did you get the inspiration from?
I never refer myself as a cultural anthropologist as I am not an academic and only went to art school. But I very early on realised that food was an important part of culture and identity.  I was also fascinated by how food is a clue to history and past societies.
food is a clue to history and past societies
I was inspired especially by a publication by Maxime Rodinson, a French Marxist Orientalist I found at the British Library. As a young French soldier forced to spend the Second World War years in Damascus (France was then occupied and Syria was a French protectorate). Rodinson discovered there a 13th century Arabic culinary manuscript and used it to make an analysis of the society of the time. It became his PHD thesis after the war.
8.    You've seen your fair share of political and social turmoil. Any specific incidents with gender?
In Egypt none of the women in my very large extended family ever worked. My parents would not allow me to study something serious like science or film (several of my school friends in Paris went on to film school) as they thought it would make me unmarriageable. When they became penniless refugees and I had to find a job my father felt so humiliated that I had to pretend that I was not working. He was very proud of my books but always told people that they did not earn me any money.
9.    What would be your one message to the women of the world, who struggle to find their niche?
Women have become very creative and entrepreneurial and much is open to them, although it is still difficult for them in many professions. They should aim to achieve their goals while still, I hope continue to value their special roles within the family and community because that too is a source of personal happiness.
Feature Picture is by Guardian