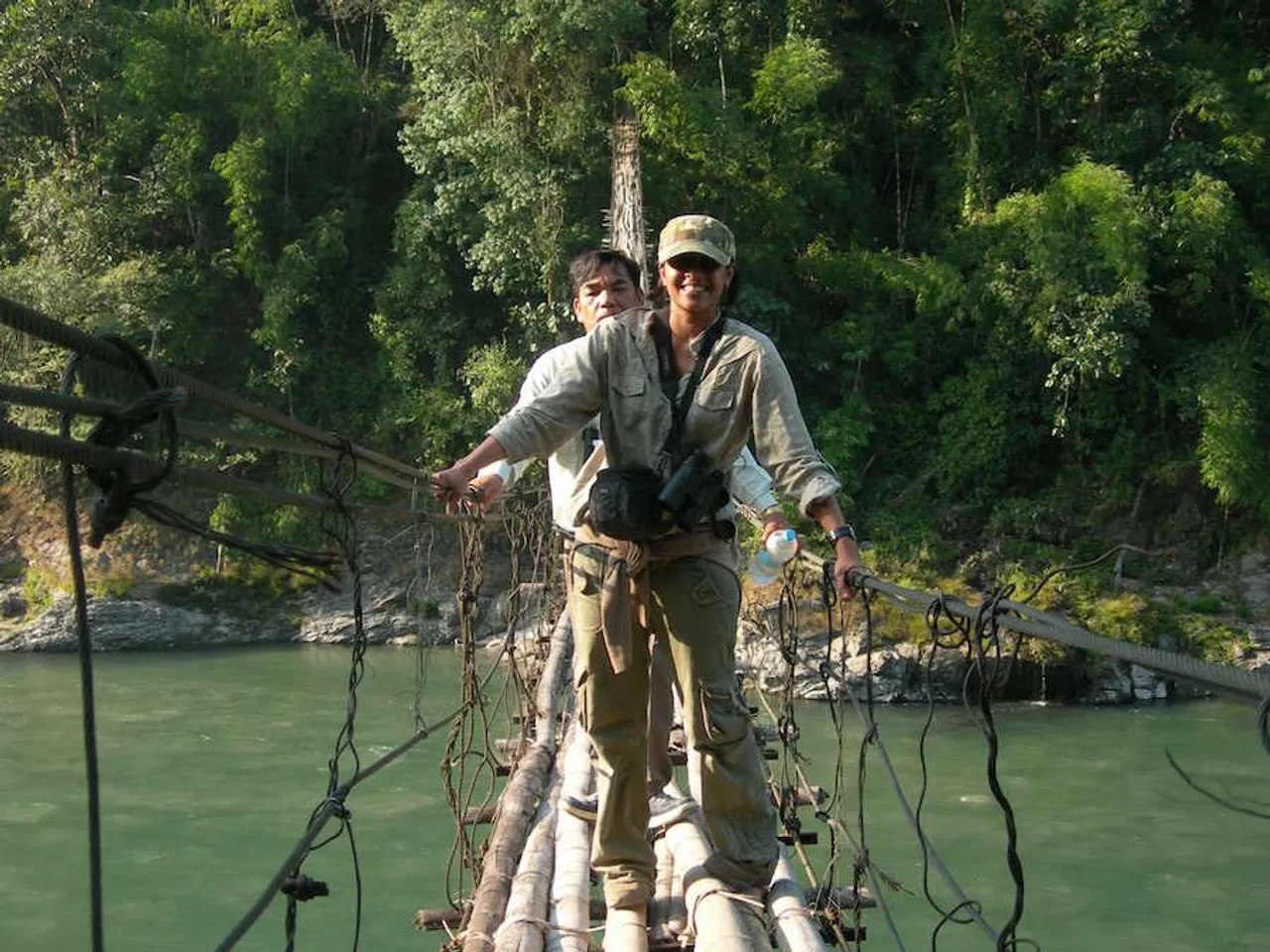 Kicking off our special series dedicated to young women conservationists fighting to protect our environment here in India, we feature an interview with Nandini Velho, and highlight some of her work in the Pakke Tiger Reserve in Arunachal Pradesh. Velho did her PhD on Hunting in the North-East, has worked on tiger conservation, and also on the endangered gharial.
We ask Velho to talk us through what inspired her to be a conservationist, where her journey has led her, and what she thinks all Indians need to know about our planet and conservation. She also shared some epic video as well.
Nandini Velho, 30
1) Take us through some of your project work at present -- including the PhD thesis on hunting in the North-East? You've also worked on a tiger conservation project? 
Relatively recently I completed my PhD which contrasted community-managed lands and protected areas in Arunachal Pradesh. I took some time off to go back to Pakke Tiger Reserve -- a place that has become my office and home.
I have been working quite closely with the forest department and civil society to try and facilitate provisioning and " target="_blank" rel="noopener">training of front-line staff, working with &feature=youtu.be" target="_blank" rel="noopener">children and creating nature interpretation centres. After I did my PhD I also did a small project where I worked with a graphic artist on trying to recreate resident's memories of their protected area (Eaglenest memory project - website still under protection). This has just been completed as a small book and we are hoping to raise some money to print it. I have been selected to be an Earth Institute Fellow at Columbia University and I will be joining at the start of this fall semester.
2. What are some of the things you wish Indians would know about wildlife / wildlife conservation, that could make a huge difference.  
I don't mean to be preachy but I think there are some wonderful ways for all of us to do our part. 
1. Citizen science -- Channelise our curiosity and natural history skills and upload our observations, create bird lists, observe fruiting times as data that researchers upload.
2. Conservation initiatives -- Through corporate/individual social responsibility people can contribute to some superb small conservation initiatives that are happening on the on ground. Many of these local bodies are not in the position to write and compete for grants.
3. Great opportunities to work with existing government departments -- Whether it is contacting the local Child Development and Program Officer to find out the access kids have to nature, education, books or helping the local forest officer with outreach material, signages or boards...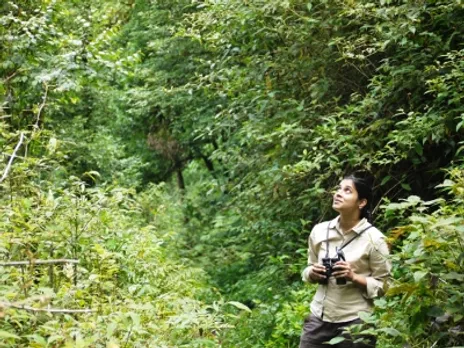 Nandini Velho in a community forest, Pic by William Laurance
3. Tell us a little bit about your journey -- from growing up to being a wildlife biologist. How did that happen, what are you most passionate about? Where do you want to work in the field?
My journey is that of any other kid -- all kids are intrinsically motivated about going outdoors and nature. Like a usual kid growing up in Goa, nature was never far from us. The Western Ghats were an hour or two away and so were islands on the beaches. Maybe the difference was that I had a social environment at home and in my formative years in school that were strict but not controlling and gave me a lot of autonomy to find out what I wanted to do.
4) Describe a day in the life of... 
It all depends where and when. A day in my life when I was an MSc student was to wake up early in the morning and I would be out the whole day practically observing hornbills and seeing how forests were regenerating.
My PhD field work was different - I would go and meet people to try and interview them before they went to work and on other days I was walking transects counting animals or setting up camera traps. More often than not it also involves sitting in the forest department office and all of us working on events for our staff together. Irrespective, evenings are usually spent unwinding and socialising with friends. When I am off field, I usually like spending as much time as possible with my gregarious family. But my days are packed with a little bit of writing, entering data, following up and coordinating things that need to be coordinated on field.
5. What do you consider your most inspiring moment/s?
Most inspiring moments are the everyday stories I witness in Pakke: from that of a field director who remains stoic yet determined when threatened by people -- to my friend who became a widow at age 40 when her husband (a forest guard) was killed by an elephant -- all her kids are in college and being supported by her. When they got together with others to organise a small PhD graduation ceremony for me on the banks of the river just outside Pakke that really felt like a graduation of a life-time - I thought any graduation ceremony including that of my university in Australia would be too pale in comparison.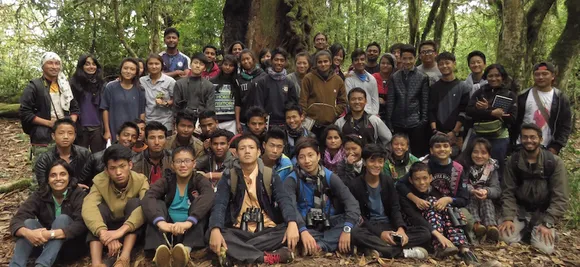 Wildlife Week With Nandini Velho, Picture by William Laurance
Photo Credits: Nandini Velho
Video Credits: Nandini Velho; Anthony Tallo/ G4
For more information on Nandini Velho, please visit here 
You will find more information on the Pakke Tiger Reserve here