Actress Sayani Gupta is completely self made. She moved to Bombay against the wishes of her family, and has carved out a space for herself in the competitive film industry. Her latest role is of a 14 year old girl in Anurag Basu's Jagga Jasoos. Working with Basu is special, she says, because he doesn't work with a set script, and the role changes so much as one goes along. 
We met her at her sea facing apartment one afternoon last week. There is no need to call yourself a struggler, she tells us. The word is too negative. It brings you down, before you start, she says. 
Gupta is a big believer in positivity and destiny- If you are meant to do a film you will do it, she says. Is the film industry really that harsh for newcomers we ask her? If you are a woman, you still get better treatment than your male counterparts, she says. She talks about how she has seen hundreds of men at auditions, being dismissed casually.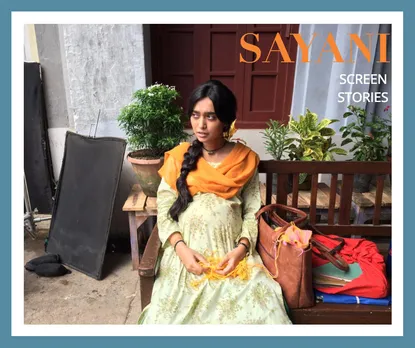 Her own breakthrough moment came when she was offered a part in Margarita With a Straw. As an actor you have to keep doing your best, and try and hit the truth, she says, while talking about her various roles from theatre to TV to film.
Ultimately it is all about believing in yourself. Gupta knew she had what it takes to be in the industry and that self belief propelled her forward. Her biggest personal turning point was when her mother finally came on board with what she was doing.
You can catch the actress playing a cricket analyst in Amazon's TV show, Inside Edge. She also has an exciting role in the upcoming international film, The Hungry. Here's hoping to see a lot more of the actress in the years to come.
Also Read: Former Viva Girl Neha Bhasin Making Waves In Bollywood