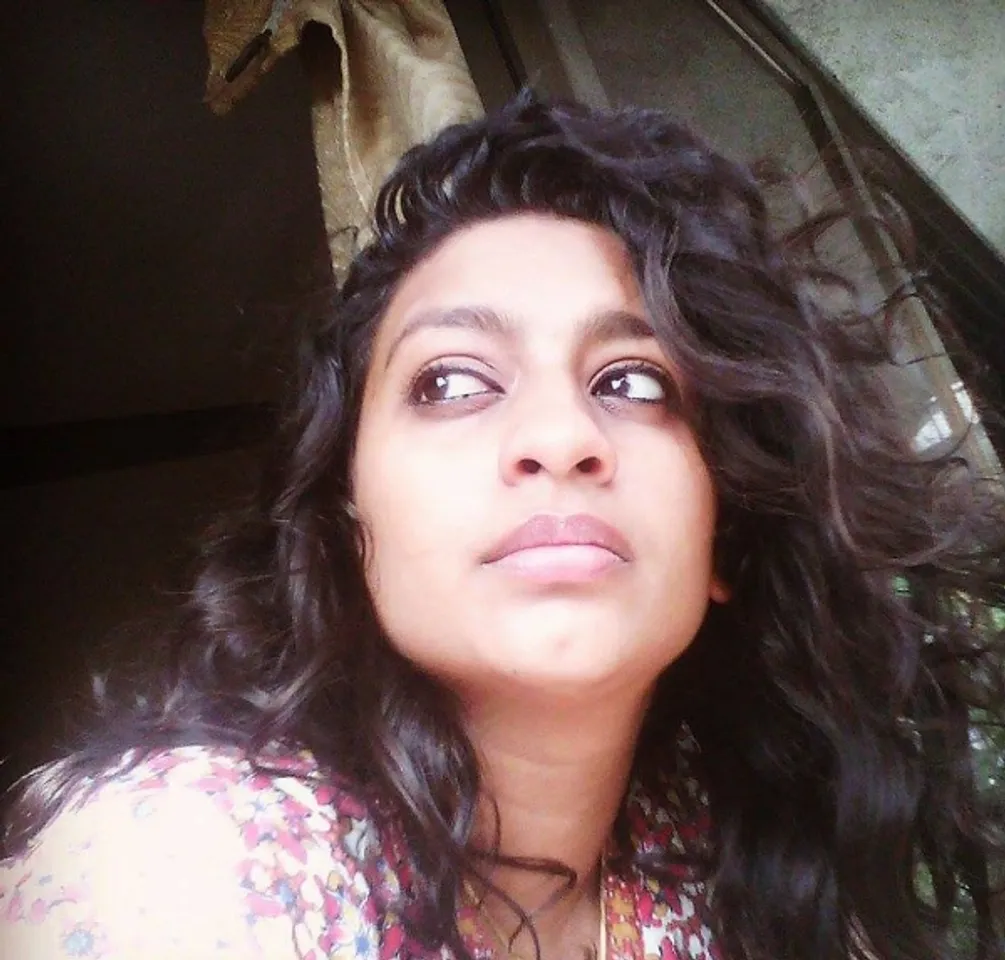 She came from a non-film background and surprised everyone with her creativity with a 2015 Malayalam film - Charlie. Meet Jayashree Lakshmi Narayanan, Art Director of Charlie who especially attracted everyone's attention to the quirkiness of the movie. She assisted on movies in Bollywood like Phata Poster Nikla Hero and Once Upon a Time in Mumbai. She learnt all the technicalities of art direction on her own and became a female pioneer Art Director- a profession that's highly male-dominated.
She talks to Poorvi Gupta about her journey into achieving the fame with Charlie and about women in the stream.
Q. How did you pick art direction? Would you say you were creative from childhood? 
I cannot say that I was specifically into drawing and stuff alone, but I was always inclined to art with various forms and was pretty much an extra-curricular person.
Q. So when did you start thinking of becoming an art director? How did your career begin?
I always wanted to be in films, art direction came through later on, when I was figuring out what I wanted to do in films. I was play on thoughts between cinematography or art direction.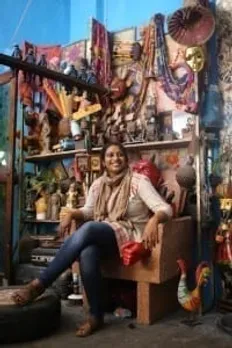 Art Director, Jayashree Narayanan
First Female Art Director in South: Jayashree Lakshmi Narayanan
Q. Was it tough for you to break into the industry? What kind of challenges were you faced with? 
Yes it was tough, for one belong to a family with no media background. There is not a single person who is into it. Initially to get in touch with the right person, and being there, the initial financial crisis etc was simply not easy but I think that is what makes you grow.
When I started out in Chennai before heading to Mumbai, there were hardly any women in the field. So that was really difficult to manage. Then there were logistical issues like no money, long travels and I was not even a fine arts or an architecture student. I was so used to 3D designing and it took a great deal of time to understand the practical part of it.
"Don't listen to anyone," advises Jayashree to young girls
Q. You have worked on some of the big films- Phata Poster Nikla Hero, Once Upon A Time in Mumbai Dobara, Neena, Double Barrel. Which project did you enjoy working on the most?
All the hindi films mentioned are the movies I was associated with as an assistant production designer. The assistant days were way different from the time when you become an independent art director. All my movies have been different but few movies like Double Barrel and Charlie had varied things to satisfy which was very challenging.
Q. Your movie Charlie received a lot of recognition for your work as an Art Director. 
I need to say the happiness is unbound, since even for Double Barrel I had put in huge efforts but unfortunately the movie did not click well so it went unnoticed. To be frank, art is one of the main departments - we come first and leave at the very end of the day and still no one talks about it. In that case, a movie like Charlie is a blessing in disguise for designers like me, since the movie and its character is based on it.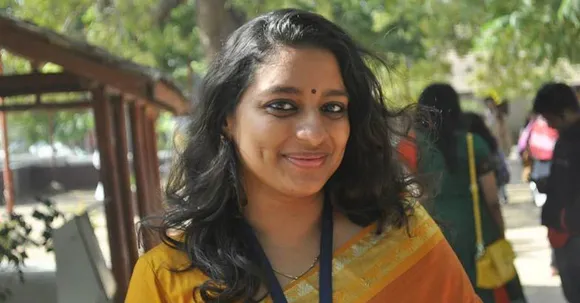 Charlie's Jayashree Narayanan says tough to break into art direction. Pic by Manorama Online
Q. Art direction has a mixed relationship with the film industry. In Bollywood there are many, in the South just few enough to count on your finger tips.
That is how we are all culturally built- we cannot imagine a woman as an art person or a man into makeup. We have, kind of, started designating work according to the gender, but things are changing. And yes, art direction as a profession has its own challenges like- it has a lot of physical work involved with the creativity. Especially when you work as an assistant- I have even carried wooden logs, furniture, swept when it's needed too. May be the job demands such tiresome work and so women tend to choose softer professions. Specifically in the south, I think what keeps them away is 'being the odd one out,' travelling with just men all around, the initial no pay etc.
"Cultural structure designate work to men and women, but things are changing now"
Q. You have worked both in Bollywood and Kollywood. What would you say is a stark contrast between the two as a female art director? Or are both the industries similar in terms of dealing with women?
I am from Chennai and I started with Kollywood (My first film was called PISAASU - But Charlie gave me more recognition). Yes, there is huge difference money wise - budget wise - time constraints and the mind set and dealing with women. I feel all the industries respect women, but yes you are seen as bit alien down south. When they get to know what you are here for and they get convinced that you know your job then they respect you. However, work is all the same, so I enjoy my work no matter which language film I do.
Q. Tell us what inspires you the most as a creative person?
The challenges! Every time someone says it's done beautifully and her being a woman to do that, pushes me more in achieving. And every time I face issues then I feel this is the time when I can prove- who else gets the privilege of being the first woman art director in south.