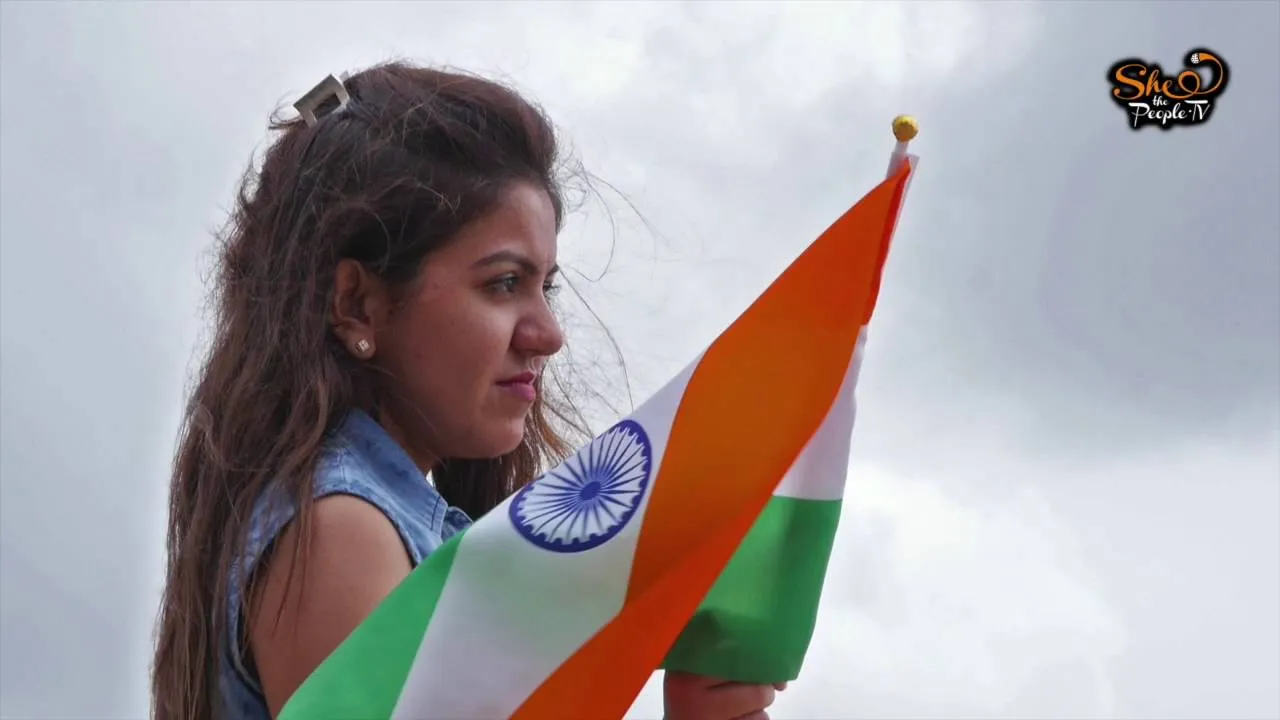 She The People celebrates the Women Of India with this spectacular, heart wrenching rendition of Sa Re Jahan Se Achaa. Sung by two brilliant sisters Paroma and Pragya Dasgupta, this upbeat and energetic version of Mohammad Iqbal's original is bound to leave you in goosebumps. We spent several days with many many women from different walks of life, getting to know them, their goals, their stories, their success, their failures. The idea was to celebrate everyday stories of everyday women. To us, here at She The People every woman is an achiever. No matter what. With each story we were inspired. With each story our efforts were enriched. With each woman this song became more melodious. We'd love for you to meet the team behind this effort.
Sa Re Jahan Se Achaa is one of the enduring patriotic poems written for children in the ghazal style of Urdu poetry by poet Muhammad Iqbal. The poem was reportedly first published in the weekly journal Ittehad on 16 August 1904. Mahatma Gandhi is said to have sung it over a hundred times when he was imprisoned at Yerawada Jail in Pune in the 1930s.
Pragya Dasgupta
She was a radio jockey earlier and is trained in Hindustani classical. She quit her job in Media (worked with 9X and Zoom) to pursue music. She's passionate for singing and was convinced she had to do something like this, which celebrates the spirit of womanhood on the occasion of this Independence Day. "It feels proud to be a woman."
Paroma Dasgupta
She is a Bollywood playback singer who also lends her voice for television commercials. She has featured in several television shows one of them being Soundtrek Season 3 on Fox Life. "Women have had a very important role to play in India's independence. It feels great to celebrate the essence of being a woman."
Shomit Naik, Cinematographer
He loved being a part of this project mainly because it allowed him to express himself  through cinematography. "To add to this, this project gave me an opportunity to do something for my dear country, India. Thirdly and most importantly, I have tremendous respect for women. I feel one should be grateful to a woman every moment, because she toils for every soul in her life."
Pratik Meshram
Pratik planned the execution of the effort and its edit. He has been working with SheThePeople for some time and contributes to its growing video presence. For him this video was a journey to get to know more people. "It gave us the opportunity to interact with people from all walks of life, sharing the love for our country using the language of music."
Varun Vazir
The live wire of the effort, Varun spearheaded the entire effort. An actor in the making with a heart of gold, Vazir put all his energies to make this anthem real yet powerful. "I have worked with such amazing women at She The People, putting something like this was not only fun and inspiring but I was truly fascinated with the notion that there is no stopping a woman. More power to her."
Anuraj Dadhich
He is a self taught bedroom music producer & composer. "Crazy about experimenting with new sounds to create unique & interesting music palettes. My expertise lies in creating background scores for theatre & films. I am inspired by nature & complex human emotions as well as from the works of geniuses like Chopin, Steven Wilson, Hans Zimmer & AR Rahman."
Shaili Chopra
Founder of SheThePeople, the idea of putting such a video together was the brainchild of Shaili who has heard this song all her life. With her father being in the Indian Air Force, she's always been proud of patriotic songs, which have forever given her goosebumps. Together with Varun and the team, she planned the blueprint for this unique version of Sa Re Jahan Se Acha.
Mazhab nahi sikhata aapas mein bair rakhna... When women of India got together to sing this https://t.co/9549yxk1BT pic.twitter.com/O4cxe3A0NL

— SheThePeople (@SheThePeople) August 14, 2016
Thank you @SheThePeopleTV - excellent. https://t.co/aEnBRpLVV4

— saliltripathi (@saliltripathi) August 13, 2016
This is pretty darn good. Take a bow @SheThePeopleTV https://t.co/qmKTDmWuCA

— Prashant Rao (@prashy74) August 13, 2016
Watch this marvelous production by our partners @SheThePeopleTV @shailichopra and @amritat - #SaareJahaanSeAccha https://t.co/cSY15IzSUC

— Samir Saran (@samirsaran) August 13, 2016