India has decided to lift the tax over sanitary napkins after women across the country protested against it. The government's decision to bring this basic hygiene product under the Good and Services tax has been sharply criticised through campaigns like Lahu Ka Lagaan and other forms of protest. This lifting of the tax is a big move for women across India, especially since women in rural India forego buying napkins due to its high price. The public outcry has worked, and this is a huge victory for women across India.
Also Read: Why do we spare bangles and bindis of taxes? Why not sanitary pads?
Why are sanitary napkins taxed when beedis are tax free? Campaigns across India argued for changing the taxation and free sanitary pads from it. "It's a brilliant news that it is finally exempted from goods and services tax. Sanitary napkins are essential as water. It shouldn't have been in the taxation list from before but good to see government react on it," says Tarun Bothra of Saathi Pads.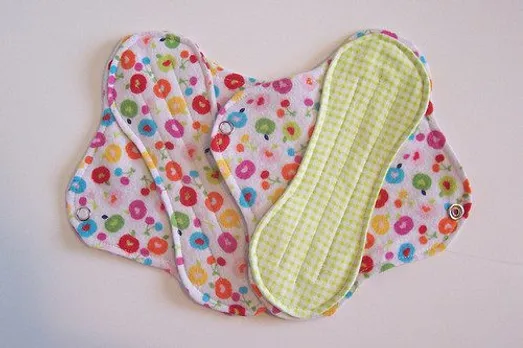 "We've been leading the fight for this cause since 2016," says Trisha Shetty of She Says. "Though our PIL (currently pending in SC) had a lot more prayers to ensure women have guaranteed access to menstrual hygiene(which we will continue fighting for);this decision by the GSTCouncil is a great win."
Rural health and hygiene initiatives will get a big boost from this. Dr. Archana Patil, who works in Marathwada with women says, "It was a long battle and women have managed to convince the govt. but it doesn't sound extremely exciting because the final rebate we get is 12% but what about the manufacturing (Premium brands) because the manufacturer is paying the GST which essentially goes from the customer's pocket" She adds, "If you see the pads provided at govt. hospitals, no one would like to use it so that has a huge gap and it impacts women's health directly especially rural women. So govt. should focus on promoting women to use good quality sanitary napkins. It is the right of every woman to use good-quality sanitary napkin."
"I'm glad that women's voices are finally being heard and sanitary napkins are now exempt from GST. While low-cost napkins were made available at health centres, it is important to realize that EVERY woman from EVERY strata of society deserves access to affordable menstrual health because for us, periods are not an option or a luxury, but a physiological need." Shuchi Singh Kalra, Author said to SheThePeople.
Excellent news once confirmed: GST lifted off sanitary napkins. Our SC case on this point may (happily) be mooy. https://t.co/idmgsk6aP6

— Karuna Nundy (@karunanundy) July 21, 2018
Sonia Bareja, Menstrual Hygiene Activist said to SheThePeople, "It is a huge win for women and I would like to thank the government. Although it is a delayed justice because the government took over a year to remove this unnecessary levy of GST on sanitary napkins. But ofcourse the #Lahukalagaan has finally been dropped. As women we have enough things to get taxed about lets not have this added tax and I feel it's definitely not a luxury so its a bare necessity. Government should now concentrate on providing this to more and more women."
Kiran Manral, Ideas Editor at SheThePeople says, "I think we need to encourage the use of alternatives like the menstrual cup than sanitary napkins, which are a disposal hazard, creating a substantial disposal footprint, creating more waste. But yes, for young girls who cannot afford sanitary napkins during their periods, and often end up skipping school on those days, I think lower prices will be quite welcome. Low priced sanitary napkins, made easily accessible are always welcome."
The government had argued that under the new tax regime the rate on sanitary napkins was actually lower. They claimed earlier there were several hidden taxes which led to sanitary pads having an effective tax rate of 13 per cent over the price. This has now been reduced to 12 per cent by bringing it under the GST.