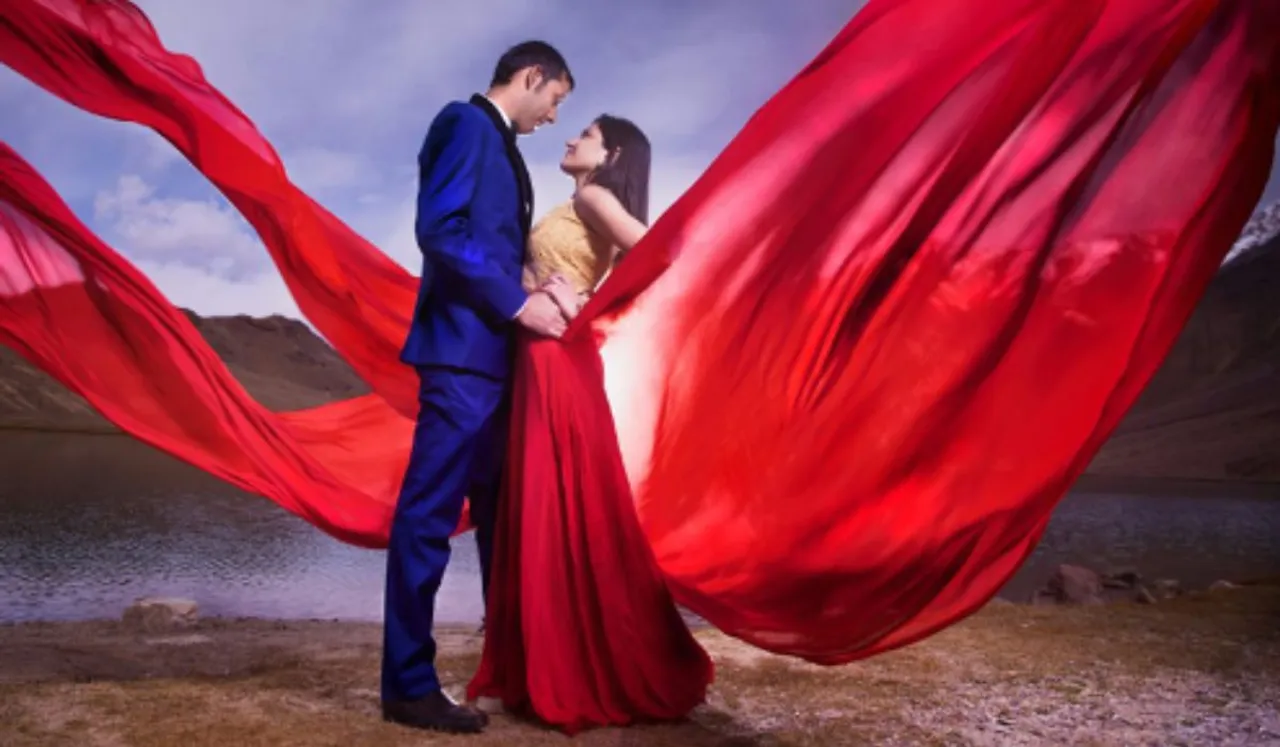 The Chairperson of the Chhattisgarh Women's Commission, Kiranmayi Nayak,'s comment on pre-wedding photoshoots has sparked controversy. Nayak recently said that prewedding photoshoots can be "harmful for women" if marriages don't work out and end in divorce.
The 172nd public hearing was held under Kiranmayi Nayak's chairmanship on May 9 in Raipur, Chhattisgarh. The hearing was scheduled to hear a total of 25 cases, and the majority of them were related to disputes among married couples.
Women's Panel On Pre-Wedding Shoots
In one of the cases, a wedding was cancelled despite the date being fixed. The applicant had filed a complaint with the Women's Commission. The applicant withdrew her case during the hearing, stating that both parties had reached an agreement. The opposite party would return the money spent on the wedding preparation and delete the photos and videos of the pre-wedding photoshoot. The opposite party was instructed that if they ever circulated the photos without the applicant's consent, she was eligible to file a complaint in cybercrime.
During the hearing, Kiranmayi Nayak stated that today's generation is influenced by western culture, which has implications for our Indian culture. She urged parents that they should avoid pre-wedding shoots for their children as they can be "harmful for their daughters."
There are so many things problematic about the statement, and coming from a woman only makes things worse. Why should pre-wedding photoshoots be harmful only to daughters? Why should society judge a woman by her past relationships? How long are women going to be forced into a box of social norms because their chastity is connected to their honour?
So what if a couple gets a pre-wedding photoshoot done, later calls off the wedding, or maybe gets divorced at a later period? Why should wedding-related photographs be harmful to women? It's women's fear about their character being assassinated by society and their family reputation being tarnished that gives men the audacity to use women's photos, their faces, and their bodies as a weapon against them.
Besides, with today's technological advancements, literally, anyone can morph a woman's photo and circulate it. So, why not find ways to stop perpetrators from misusing women's photographs? Why not come up with solid punishments for people who indulge in such crimes? Why always condition women and prohibit them from doing something under the guise of "protecting" them?
If pre-wedding photoshoots are supposed to be "harmful" for women, what about engagement photos and videos? Next time, will parents be asked not to "allow" their children to click any photos on their engagement as well? And what next? No photos or videos at the wedding because there's always the possibility of getting divorced? Doesn't it sound absurd? How is it fair to judge a woman by her past, let alone by the photos she took in a previous relationship that was so close to ending in marriage? If these photos wouldn't be "harmful" to men, why should they be a potential harm to women alone?
The statement that prewedding photoshoots will be "harmful" for women is a disguised way of judging her character based on her social interactions with men. This all stems back to restricting a woman from talking with a man outside her school, college, or workplace. It's basically telling women not to have male friends and not to take photos with them, because log kya kahenge? What will happen to your family's honour? Won't people call you besharam?
If someone is going to judge the woman based on her pre-wedding photoshoot with her ex-fiancee, ex-spouse, male friend, or any man for that matter, then those are not the people that deserve to be in her life. Can we get over the mindset that women lose their "purity" by socialising with men other than their family members? When is society going to hold perpetrators accountable for harassing women instead of imposing conditions and limitations on them?
---
Suggested Reading: Girls Don't Go To OYO To Perform Aarti, Says Renu Bhatia: Can We Stop Victim-Blaming?
---
Views expressed by the author are their own