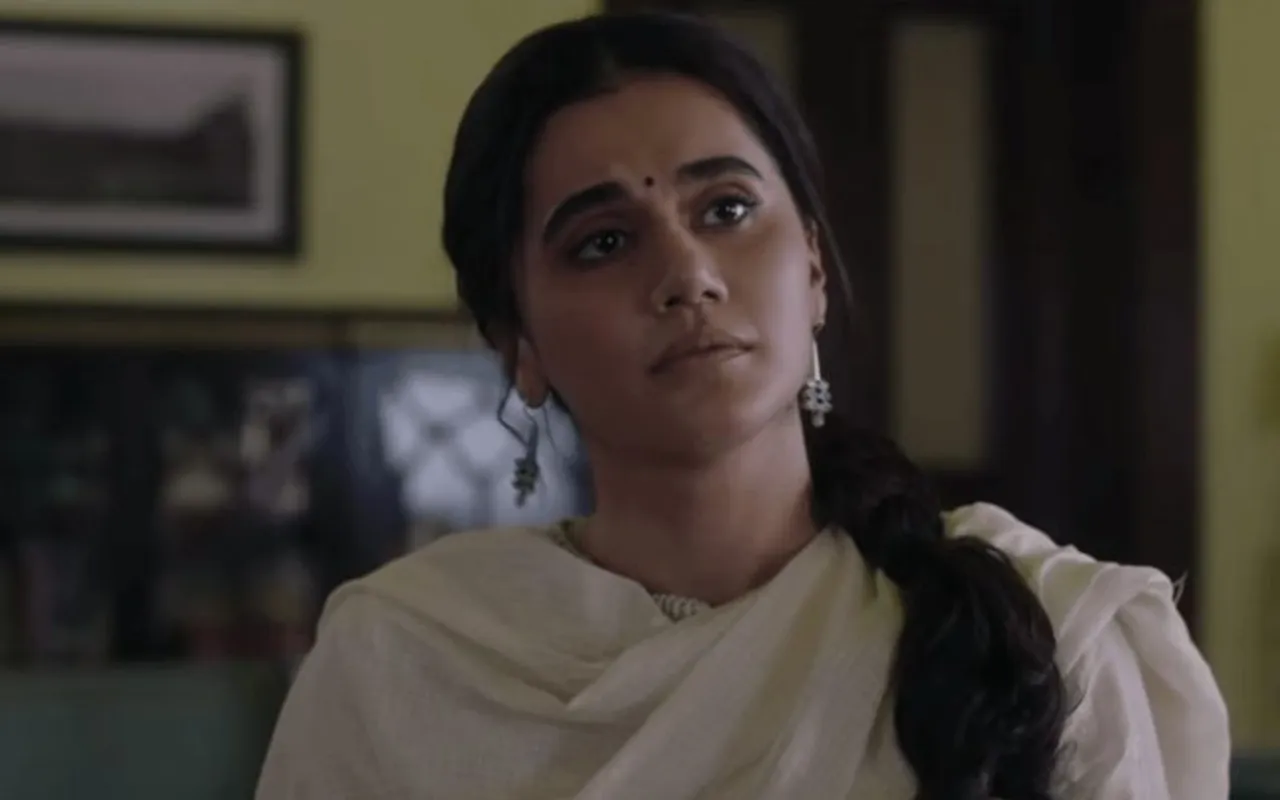 Women change after marriage: It was not easy for Amrita in the movie Thappad to move on after being slapped by her husband. But why was she expected to ignore, bear with the torture and move on? Just because she was a married woman? Moreover, Amrita's mother too had to give up her career in singing after marriage. Why? Because if she got indulged in singing and art, how would she take care of the house? She internalised the sacrifice to an extent that she refused to stand with her daughter in her fight against patriarchy. Thappad was an eye-opener about how women are forced to put their self-respect and dreams at stake to sustain a marriage. How patriarchy expects women to change after marriage and fit into the accepted definition of "bahu".
Women change after marriage. But why?
Whenever it comes to marriage, all the ideas of women empowerment take a backseat and a woman's worth is defined by her sacrifices and tolerance. For a woman in India, marriage is seen as a trophy for which she should be ready to give up everything- career, choice of comfortable clothes, agency, family and even her name and surname. A woman's career has to change because her in-laws won't let her work during night shifts or won't let her work at all. She has to quit her convenience and migrate to the city where her husband has a job. She must fill her wardrobes with traditional attires even if she is not comfortable and confident in them. She must forget the feminism that gave her the freedom to be financially independent, exercise her legal rights, demand equality and respect, raise voice against wrong, and make motherhood a choice and not a compulsion.
As a married woman, it becomes more important for her to keep her husband and in-laws happy than value her well-being.
Worst is the fact that women themselves internalise and perpetuate these ideologies. Even today, in many Indian households, mothers 'teach' their daughters to sacrifice and tolerate after marriage without expecting respect and equal treatment from husbands and in-laws. These often include the mothers who once pushed their daughters to get educated and empowered now ask her to sacrifice everything to deserve a happy marriage. "Thoda bardasht krna padta hai", "pati ki khushi tumhari khushi", "pati or saas sasur ki seva krni chahiye" most women in our country are indoctrinated with all these ideas by their mothers and grandmothers.
All this because "shaddi ke baad sab badal jata hai!" Your name, identity and the support from parents too? Must marriage be so unfair to women?
Women the sacrificing officers in marriage?
But is it a fair deal? Why do we expect women to always be the ones to compromise and sacrifice in marriage? Why does the institution of marriage get to decide what is right or wrong for a woman? Shouldn't a woman's career, clothes and even her name depend on her personal choice? And why should marriage dictate a woman's personal choice? Doesn't this expose the hypocrisy through which patriarchy glorifies women as sacrificial goddesses while restricting them as a subordinate gender?
And do we expect the same from men? Do we ask them to change, be good son-in-law, a supportive and equal husband? No, rather patriarchy makes it look like it is a wife's fate and deeds (symbolic by the colour of henna?) that decide whether her husband will be good or not. If she remains within the proverbial Lakshman Rekha, she deserves a good husband. And if she doesn't, then every injustice that she faces after marriage is deemed to be a punishment to teach her a lesson. So wouldn't the pressure to be a "good wife" and sustain a marriage fall on women? Won't women be forced to change themselves in order to live a safe life, let alone a happy life?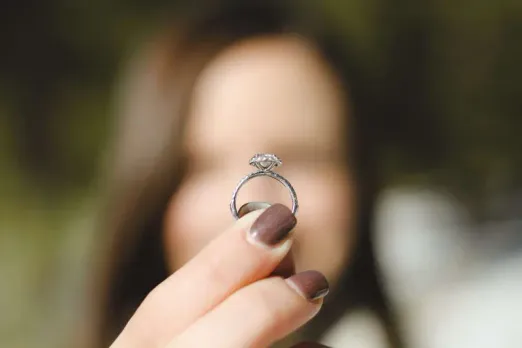 Changes should be mutual and based on choice
Yes, marriage requires commitment, small compromises and change in priorities to sustain it. But that doesn't mean a woman solely should be responsible for all this. Marriage is a bond of mutual choice, love and equality. It requires equal commitment and sacrifices from both partners. Moreover, these changes and compromises shouldn't be too huge that it obliterates a woman's sense of self. Yes, many women do embrace changes after marriage that others don't. But that involves the personal choice and equal support from the partner. That is what makes all the difference. A woman is truly herself when she is free to choose. A choice that she makes for her herself without being threatened or influenced by social conventions.
Maybe a way to change this stereotype is to raise empowered women who stand by their choices in every situation. Moreover, we need to expand the idea of "good bahu" and normalise women as beings who have the agency to choose and the freedom to defy, irrespective of their marital status. Lastly, it is time to value a woman's identity as an individual first. It takes a lot of effort for us women to build our identity and dreams and it is not fair to expect us to burn down everything in a day. And even if some of us do, it is based on choice and not on gender.