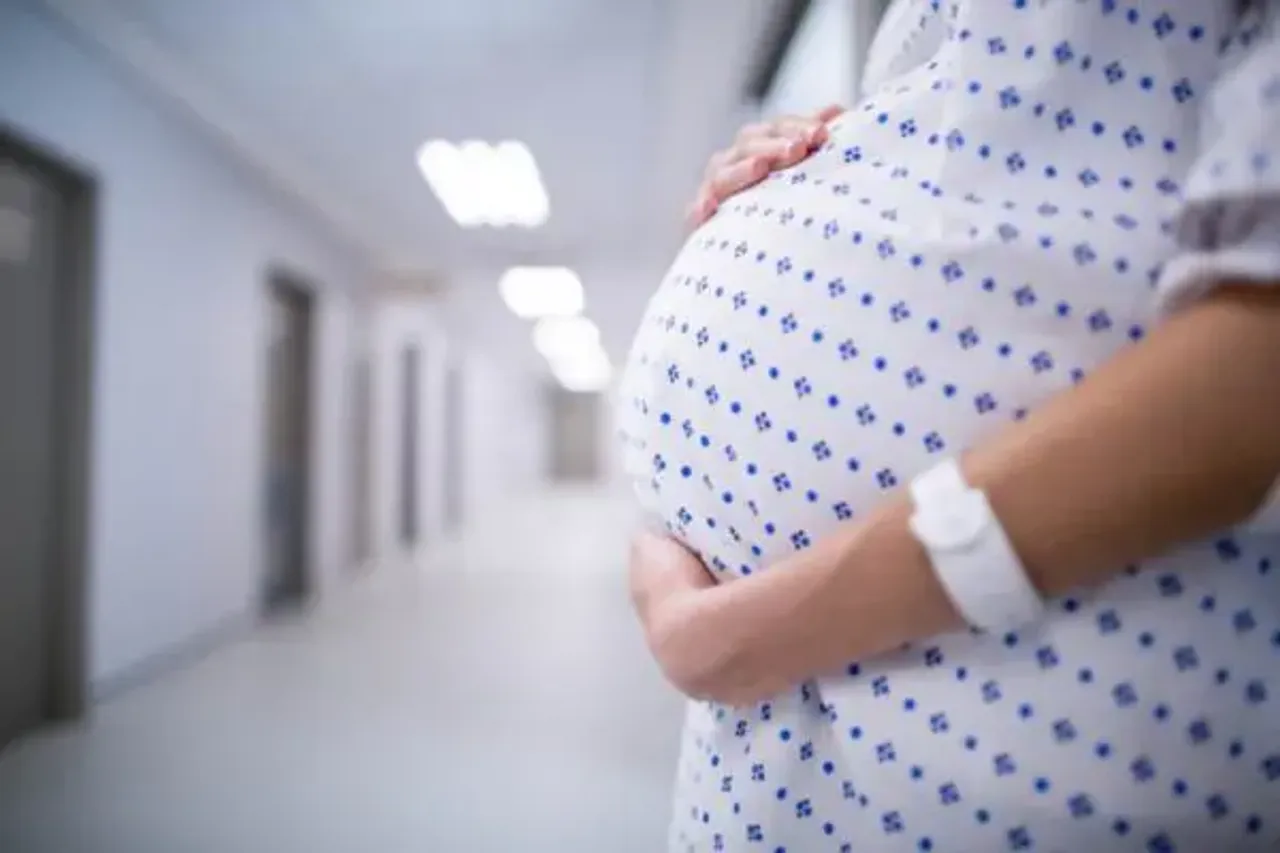 Women have been constantly fighting for reproductive rights. India's Maternity Benefit Act allows working women to avail of maternity leave.
However, women often have to choose between their pregnancy and child and their education as exercising maternity leaves while pursuing education is still a battle.
Recently, a woman candidate filed a petition in which she sought the University Grants Commission (UGC) to frame certain regulations that grant maternity leave for undergraduate (UG) and postgraduate (PG) courses.
The petitioner enrolled with Chaudhary Charan Singh University, Meerut, for a two-year Master of Education (MEd) course in December 2021. She filed an application for maternity leave but was rejected on February 28.
Later, she moved to the Delhi high court seeking relaxation of attendance to complete her course after her maternity leave was denied.
The court spoke in her favour and granted her relief. Delhi High Court Justice Purushaindra Kumar Kaurav observed that citizens cannot be forced to choose between their right to education and their right to exercise reproductive autonomy.
---
Suggested Reading: Kerala University Announces Maternity Leave For Female Students 
---
University Denies Maternity Leave
The court's judgement rightly asserted women's right to autonomy. A woman should not be put in a dilemma and asked to choose between education or a child.

Due to such a situation, many women decide to drop out or a few choose not to have a baby. Many believe having a baby will hamper mobility in public spaces.  Society is not designed in a way to accommodate women and their needs. For instance, despite workplaces having maternal leaves for women on return they face discrimination and societal pressures.

Moreover, according to the journal article Premature Imitation and India's Flailing State, less than 1 percent of women can benefit from the maternity laws as of 2019. Since the law is only applicable to women working in a company with at least 10 employees.
The article estimated that 84 percent of working women work in the unorganised sector or for companies with less than 10 employees. Even for the 16 percent of working women who work in the organised sector, a large portion of the work is informal, where the maternity law does not apply.
Education Vs Parenthood
Education is a stepping stone before getting into the workplace, if the convenience for a expecting woman is barred at the educational level, how will she enter the workforce? 
Further, the court added, "A man could then well enjoy parenthood while pursuing his higher education, whereas a woman necessarily has to undergo pre and post-pregnancy care. It is not her choice, but the will of nature. What is, however, left for us to decide is the consequence we would impose upon a woman who bears a child."
As per the Article 21 of the Constitution, maternity leave in the workplace is an integral aspect of the right to live with dignity. The Delhi high court mentioned that it can either follow the bare text of an existing legal provision and be blind to the consequences of the law, or it could be sensitive to the person and apply constitutional values.
As per the Court, merely following the bare text of the law and not being sensitive to the person would result in the woman being forced to choose between the right to a higher education and the right of exercising bodily autonomy.

Meanwhile, the second path probably help her to achieve both and enjoy parenthood. So, why can't such sensitivity be applied by institutions while dealing with women candidates? It is unfortunate that due to a lack of sensitivity, the court had to step in.
Many might wonder why women need to be given such treatment if a pregnancy can be planned for later. Idealistically yes, but in reality it is hard for women to take decisions about their own bodies. External factors such as family pressure contribute to such decisions. Given the scenario, if women can receive a little relief while fulfilling their dreams, what is the harm?