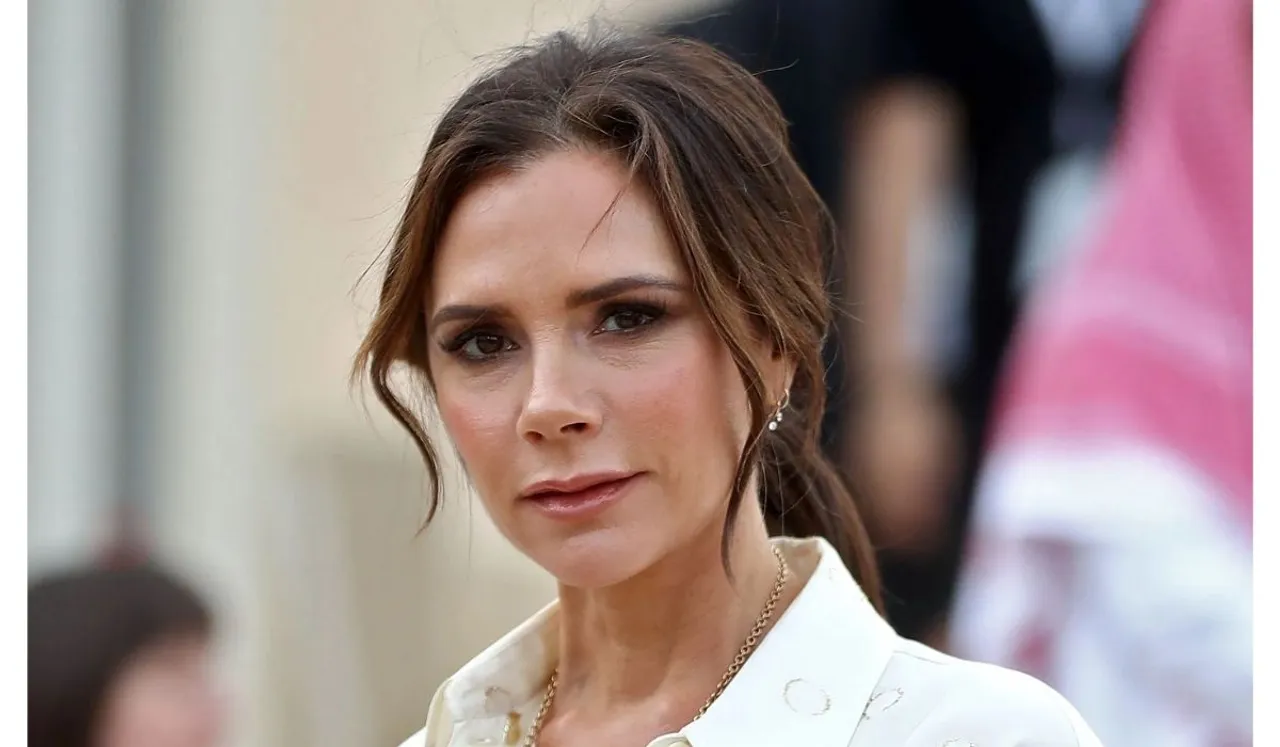 In a recent interview, 48-year-old Victoria Beckham opened up about her perspective on body image and her new fitness journey. The singer-turned-designer said being "thin" isn't what's desired by most women anymore.
"It's an old-fashioned attitude, wanting to be really thin. I think women today want to look healthy and curvy," she said.
Now isn't that a welcome statement from a style icon to whom millions of women around the world look up to? I especially welcome this statement after the tragic incident of Kannada TV actor Chethana Raj's death due to complications from a fat-removal plastic surgery. What will women not do to slim down, sigh! Read more about it here.
Victoria went on to say that as she's gotten older, she's found a balance with her health and fitness journey and knows what works for her. "It's not about being a certain size," she explained. "It's about knowing who you are and being happy with who you are. I have found my balance between wanting to have fun and being disciplined about eating healthily and working out. When you're younger you fight against that balance."
Good that Victoria has started this conversation, so if you are on a weight loss journey what is it motivated by - a desire to look good in the mirror, to be healthy or both?
Beauty standards placed on women are unrealistic
Social media, magazines, newspapers and even televisions tend to push high and barely achievable beauty standards. You must look a certain way for society to at least acknowledge your "beauty" even when you have tried to mould yourself to please them. Women have to be slim but not too slim, thick but not too thick, especially near their tummy. Women can wear makeup but not too much because it would look like they are trying too hard. We can show skin but not too much because we would get shamed. Women need to remember that we cannot please everyone. A woman will get criticised no matter what she does. In such a scenario one needs to decide what's good for you, not someone else's view of what you should look like.
Chethana Raj
Being healthy is more important than being thin
Weight loss is most noticed on the weighing scale, in the mirror and by how your clothing fits you, but while those factors do increase your motivation, it's important to remember that how you look in the mirror or the number on the scale shouldn't be your only incentive to lose weight. A desire to lose weight should be first and foremost motivated by the need to be 'healthy'.
Studies are showing that overweight men and women who exercise regularly live longer and are fitter than their sedentary peers of any weight group.
You might know many people who may look thin on the outside but are unhealthy on the inside. Living healthy is about more than just shedding kilos; it's about treating your body right, strengthening muscles and feeding it the nutrients it needs for optimal function.
Dieting is ineffective
People do manage to lose weight due to dieting no doubt. But a majority gain back most of the lost weight in a year and almost all of it back after five years. Diets have serious side effects like fatigue and depression eating disorders and cardiac problems. Whatever the type of diet you follow – high protein low carb, high carb low protein, low-calorie liquids, fat-free diets or fat-free foods, or medically supervised low-calorie diets, maintaining weight loss means dramatically changing your food habits, which is difficult in the long run.
Surgery to reduce excess fat is dangerous
Liposuction or 'fat-free' surgery that Chethana Raj underwent at a cosmetic clinic turned out to be life-threatening. Reports say that Chethana, who was being body-shamed, had gone to a clinic for a 'fat-free' surgery, without telling her parents. Her friend had signed her consent form. As per the latest reports, Bengaluru health officials have confirmed that the clinic did not have the license to perform cosmetic surgery, even.
As per the American academic medical center, Mayo Clinic, in this surgical procedure, a suction technique is used to remove the fat from specific areas of the body, such as the abdomen, hips, thighs, buttocks, arms or neck. Post-surgery complication includes being contended with pain. Other severe complications emerging from liposuction are severe bruising and inflammation to very serious ones such as thrombophlebitis (blood clots in veins), causing inflammation and further complications, kidney or heart problems as fluids are being injected and or suctioned, the change in the body's fluid levels may cause kidney or heart problems, pulmonary embolism in which fat gets into the blood vessels and travels to the lungs, blocking the circulation in the lungs or most serious cases — death.
In the case of Chethana Raj after the procedure, there was, reportedly, an accumulation of fluid in her lungs and she was rushed to another hospital, where according to a statement, efforts were made to revive her for 45 minutes, but without any results.
If you read on the internet there are numerous cases reported where the body goes into trauma after fat is artificially removed from the body. I don't understand this desperation to lose weight so fast at the cost of one's health or even death.
I would like to reiterate what Victoria Beckham has said is a good place to start! Embrace your body type, be healthy rather than thin.
The views expressed are the author's own.