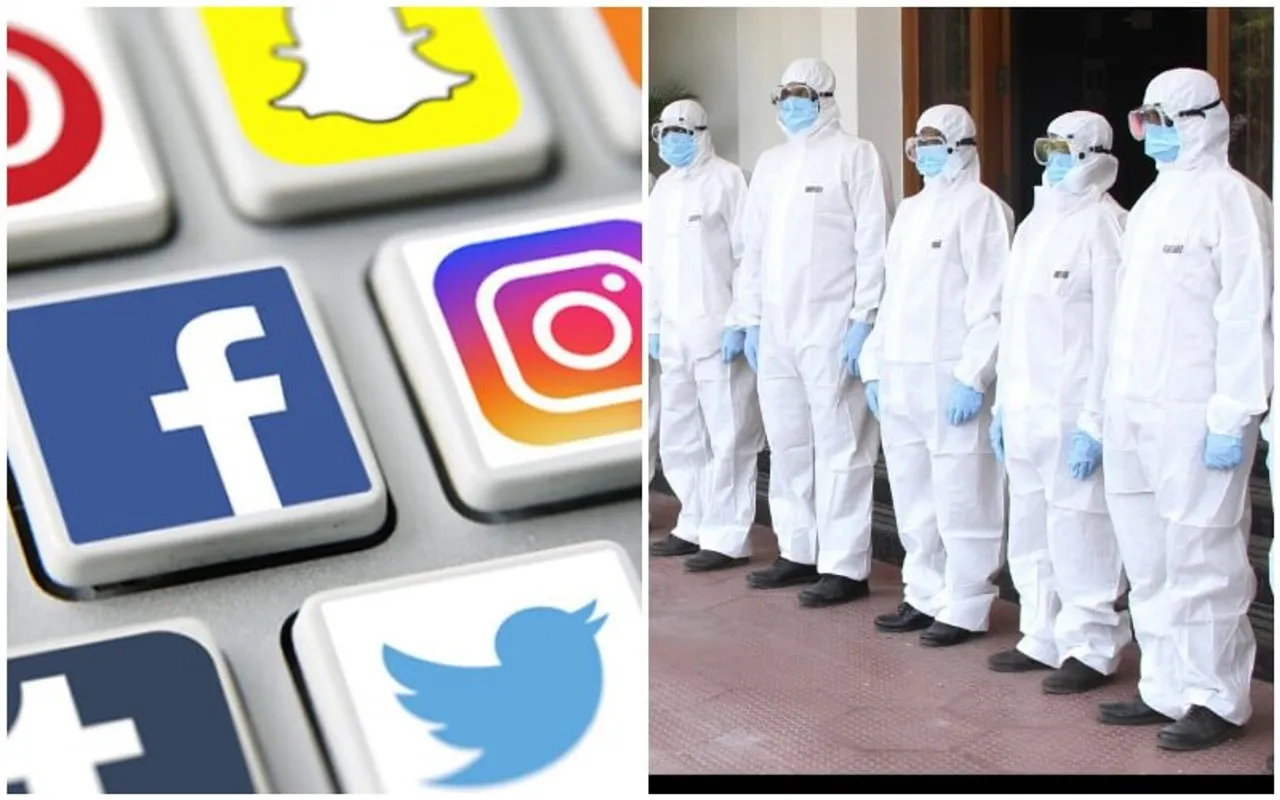 Social Media COVID helpline: On April 20, India came into breathing distance of reporting 3 lakh single-day cases of COVID-19. On the day I write this, the benchmark of three lakh may be crossed, breaking another record for our nation. But amidst horrid reports of daily deaths, depravity, lack of essential medical supplies, there is a silver lining to see, that urges us to believe in ourselves, in our survival spirit. Of all the places, I found this silver lining on social media.
Known as a breeding ground for hatred and divisiveness, social media has emerged as a well-oiled support system, that is catering to the varying needs of COVID-19 patients and their loved ones. From fetching oxygen to antiviral drugs and hospital beds and even homecooked meals for those quarantining at home, social networking platforms are winning on fronts where our elected leaders (most, not all) failed us.
The social media community has proved that it has the potential to keep individual, communal, political and religious differences aside and offer help, compassion and amplify voices. Perhaps this was what social media was meant for in the first place before we lost it to the troll brigade.
It seems that now we have realised that we are on our own. Or perhaps the voices committed to amplification of SOS calls and offers for help have overtaken others.
Whatever may be the reason, those in need are turning to social media, rather than waiting for elected leaders to come to their aid. If nothing, else, this shows us the power of community living, and what we are capable of achieving when we commit to a cause. Maybe it is the speed at which help arrives, or maybe it is the intensity of amplification, there is something that is shifting the epicentre of India's drive to combat COVID-19 to social media.
While we all want to be a part of this drive, we have to keep in mind - this amplification is not for any kind of personal or professional gain. We can't use it as a feel-good drug to convince ourselves that we have done our bit for the community too. We cannot also just stop retweeting SOS calls and offers for help.
Here are some hygiene practices to follow if you want to be one of the digital coronawarriors:
1. Try and verify a source before amplifying it: Got numbers for antiviral drug providers? A tweet claiming to provide meals for COVID-19 patients in the city appeared on your timeline? Try and verify these numbers before you amplify them. Is the person charging a fee for these deliveries? Is there any negative feedback in the comments sections of such posts? We need to verify all these parameters before we endorse anyone on social media, to ensure that our amplification doesn't end causing inconvenience to others.
2. Follow up: Retweeting a helpline number or an SOS call isn't enough. Did the person receive any aid? Was the person you recommended of any help? If you tweeted data claiming an X number of beds are available at a hospital, how has the situation changed in 12 hours, or a day or two days? Follow up your tweets and that of others you like, to ensure that you are up to date and in turn keep your social networking family updated too.
3. Delete the query when fulfilled: Say you are helping a friend find a hospital bed for a loved one. Once you have what you needed, delete your query so that no further resources are wasted on it. Do not give in to the temptation of likes and retweets and make a shrine of your SOS tweet by pinning it to your profile, and then forget about it. Please remember that was never the purpose.
4. Share as much information as possible: Asking people who have recovered from COVID-19 to donate plasma, posting generic updates about vaccines, availability of drugs and oxygen cylinders is not enough. Either tweet link to a trusted news article to ensure that those reading it get wholesome information, or created a thread out of such articles on your timeline. Ask yourself, is my post giving any relevant information, or only adding more to the confusion?
5. Control your urge to participate if you cannot do the above: You know what, it is completely fine if you sit this one out. If you feel you do not have the focus, energy or perseverance right now, to commit to the task, better let those who have it take over. These are tough times. However, sharing information you are not confident about, or leads that you cannot update frequently can put someone's life in jeopardy and waste their precious time.
A Twitter user recently recounted her experience of receiving dick pics, men commenting on her DP and even asking her if she was single when she shared her number on social media, looking for plasma donors.
If we can rise above our differences to help others, why can't we also join forces to discourage such behaviour around us, and ensure that people in need of help aren't harassed and left suffering more than they already are.
Having said that, I refuse to give up on this faint silver lining that has gradually flooded my timeline in the past few weeks and hopefully will continue to do so, till this pandemic is over. Seeing people work together for a greater good brings assurance, it motivates us to keep going and to be kinder to people around us. For those who do not have the bandwidth to help others out, this digital war against COVID-19 could be the tiny straw that'll help them stay afloat during these difficult times. After even those who mask up, stay at home, sanitise day after day, patiently, waiting for the pandemic to end, are heroes in their own right.
The views expressed are the author's own.