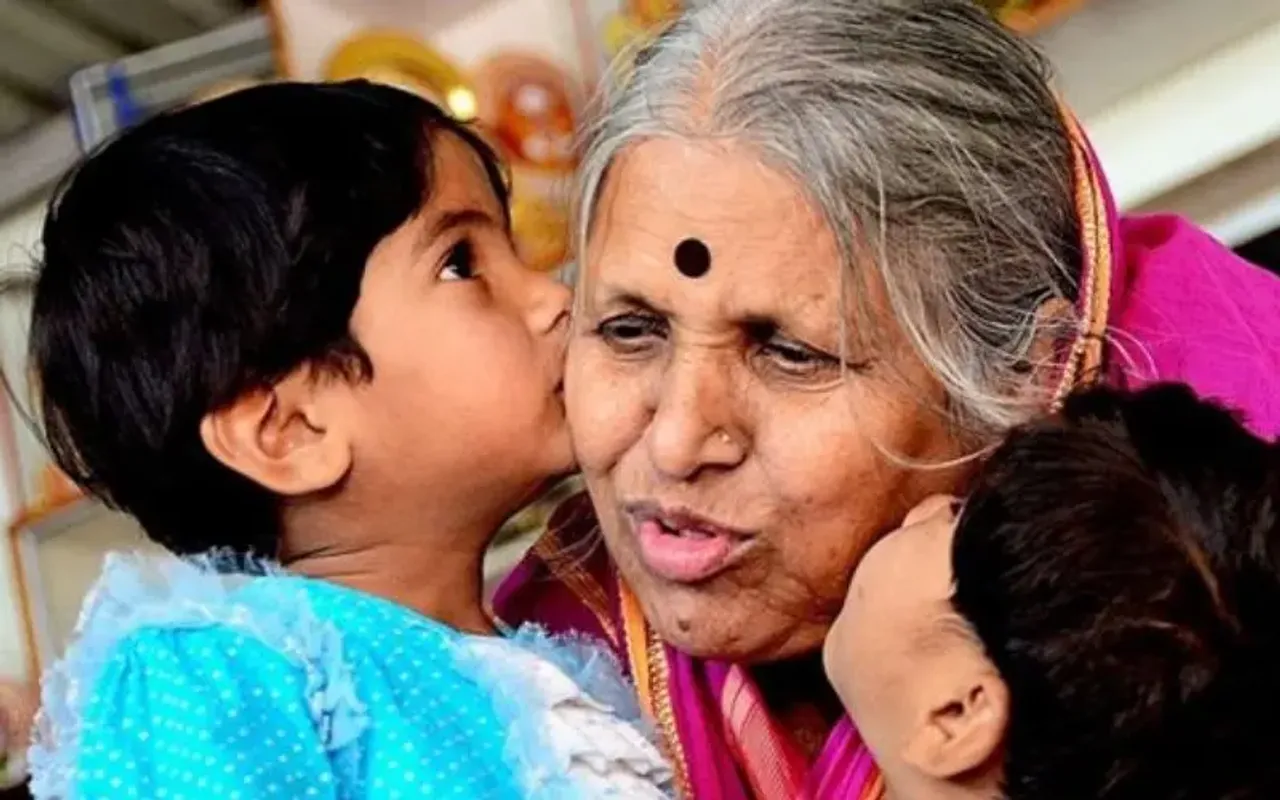 As Padmashri awardee Sindhutai Sapkal left us the nation is grieving this immense loss. The 73-year-old is often called India's mother of Orphans. In her lifetime she raised some 1,500 orphan children. But did you know there is a critically acclaimed Marathi film on her?
Sindhutai, had a hard life, she grew up in poverty and was abandoned by her husband, who was much older than her, when she was expecting a child with him. Sindhutai had to resort to begging to make two ends meet, but eventually, she took numerous orphan and destitute children under her wings. Here is how you can know more about amazing journey through life.
Sindhutai Sapkal Biopic
Sindhutai Sapkal's life has been immortalised on screen in a Marathi film. Directed by veteran actor Ananth Mahadevan, the film Mee Sindhutai Sapkal (2010) or (I am Sindhutai Sapkal) stars Tejaswini Pandit, Jyoti Chandekar, Upendra Limaye, and Neena Kulkarni in leading roles. The film went on to win National Film Award – Special Jury Award.
The biopic of Sindhutai Sapkal, traces her journey of  becoming a social activist after leading a traumatic life. She was born in a cattle grazing family in Wardha.  Maai was first married off at the age of 10 to a man who was 20 years elder to her and subsequently he left her after alleging infidelity.
The film traces her journey from backwaters of Maharashtra to a fund-raising mission for her orphanage in San Jose. Her home still provides shelter to homeless kids. The film is worth watching as it is an inspiring story of an ordinary woman who reaches extraordinary heights. Sindhutai's story rings a bell because there are million of women in this country who mirrors her fate but could not achieve the height as they lack in grit and determination. Tejaswani Pandit's portrayal of a single mother who takes charge of her life is moving.
Talking about Sindhutai Sapkal the director Anant Mahadevan said, "When her husband wanted her to take him back, she said that she is not a wife anymore but a mother, and she can give him a space in her 'ashram' only as a child. That's the kind of incredible life she has led." Adding  further said, "There's this incident about her where she had to make 'roti' on a funeral pyre, it's so heart wrenching. If it wasn't a true story, people wouldn't have believed. She didn't give up on even one kid and raised them as nice human beings," News 18 reported. 
There are various books on her in Marathi a biographical account Aamchi Maai : Anubhavachi Shidori penned by D. B. Mahajan and another book titled Mi Vanwasi. She believed that deprivation of a child in deprivation of the nation. She received  the Padmashree award for the year 2021.
---
Suggested Reading:
Nation Bereaved: Padma Shri Awardee Sindhutai Sapkal Passes Away
---