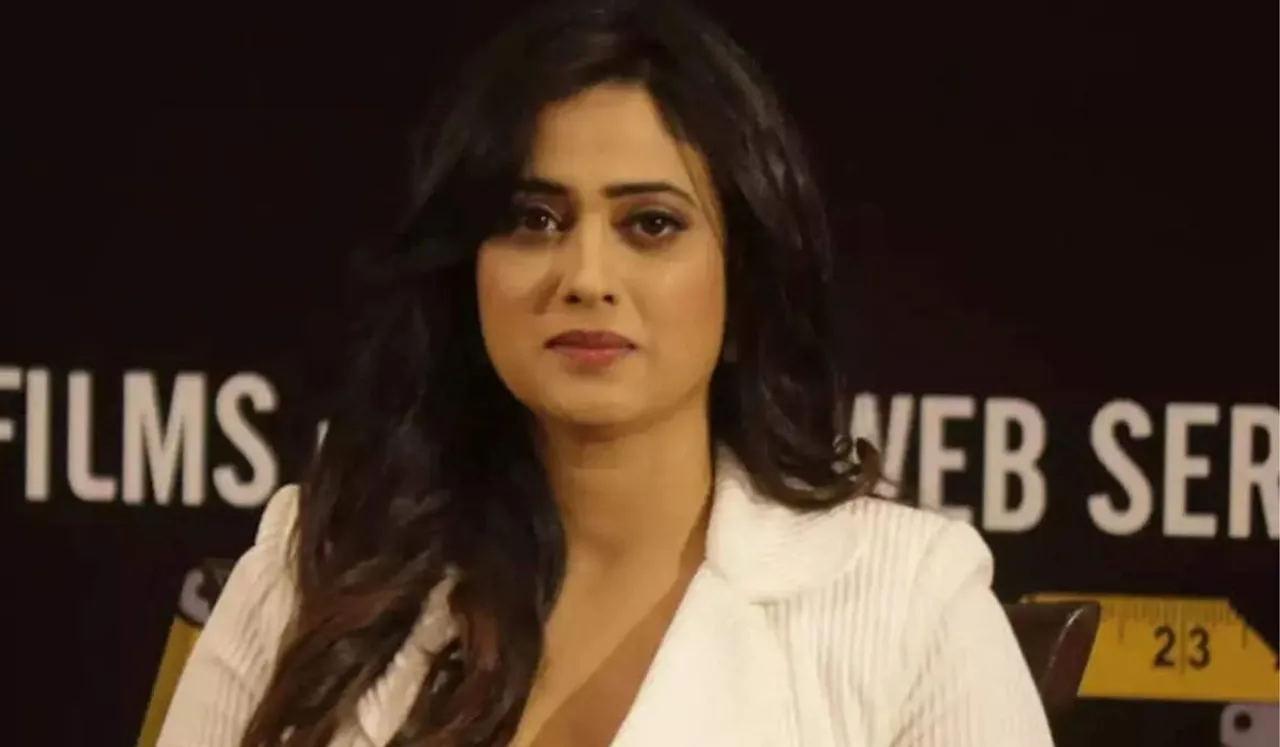 Shweta Tiwari bra size comment row has been in the news for the past few days. This is the second time in the last 15 days that an actor is in news for her undergarments or lack of them. Earlier this month, actor Malaika Arora made headlines simply by going bra-free while walking her dog. Why can't our society stop obsessing over all things concerning women's undergarments? Also, must we be paying so much attention to every thing our celebrities say at all?
Tiwari had made the controversial remark while promoting her upcoming web series in Bhopal recently. The Hindi series named Showstopper also features actor Ronit Roy, alongside Sourabh Raaj Jain, who is best known for playing the role of Lord Krishna the in television series Mahabharat (2013). As Tiwari's web series is based on the fashion industry, she used the context of Jain's popular performance to say, "Meri bra ka size bhagwaan le rahe hain."
Not surprising, the right-wing wasn't pleased with Tiwari for her frivolous remark on God. Soon after Madhya Pradesh Home Minister Narottam Mishra condemned Tiwari's statement promised action against her. An FIR was then registered against the actor for hurting religious sentiments.
On January 28, Tiwari issued an apology, in which she said her statement was taken out of context. "Please be assured that it has never been my intention to hurt anyone, with my words or actions. Hence, I would like to humbly apologise for the hurt that my statement has unintentionally caused to a lot of people," she said.
---
Suggested Reading: 5 Things To Know About Shweta Tiwari's Controversial Webseries Showstopper
---
The moral yardstick is always in play when it comes to women in our country. Their every word and every action is duly scrutinised. One slip up and all hell breaks loose. Mind you, a slip up here isn't essentially wrongful conduct, but anything that irks the society or hasn't been jotted in its booklet of ideal conduct for women. Those who are always in the limelight only have it worse. Their statements, videos and photographs which paint a picture of them being "bad" or "bold" women are circulated repeatedly, to drill a certain kind of perception of them in the public's mind.
No woman should have to face policing for her body, or anything she puts or doesn't put on it. Thus, it makes no sense to give so much news space to women actors in the context of their undergarments. In case of Arora, the woman was just walking her dog, she didn't feel like wearing a bra so she didn't. Why should that have made national headlines? Why did the media think it had the agency to sexualise Arora's body for going bra-free?
---
Suggested Reading: Malaika Arora Went Bra-Free: Guess What, Most Women Want To
---
In Tiwari's case, the incident simply highlights our tendency to focus on unyielding issues and give celebs what they want- free publicity. Tiwari and her upcoming show have been covered across the media free of cost, all thanks to a so-called "controversy". We might never know whether Tiwari made the comment intentionally, knowing its repercussions or not. But celebrity behaviour in the past has taught us that there is no such thing as bad publicity for their kind.
However, the kind of issues we pay attention to, says a lot about us as a society. If during an election season, policing women for speaking on bras or not wearing them is what has our full devotion, then do we even deserve good governance?
Views expressed are the author's own.