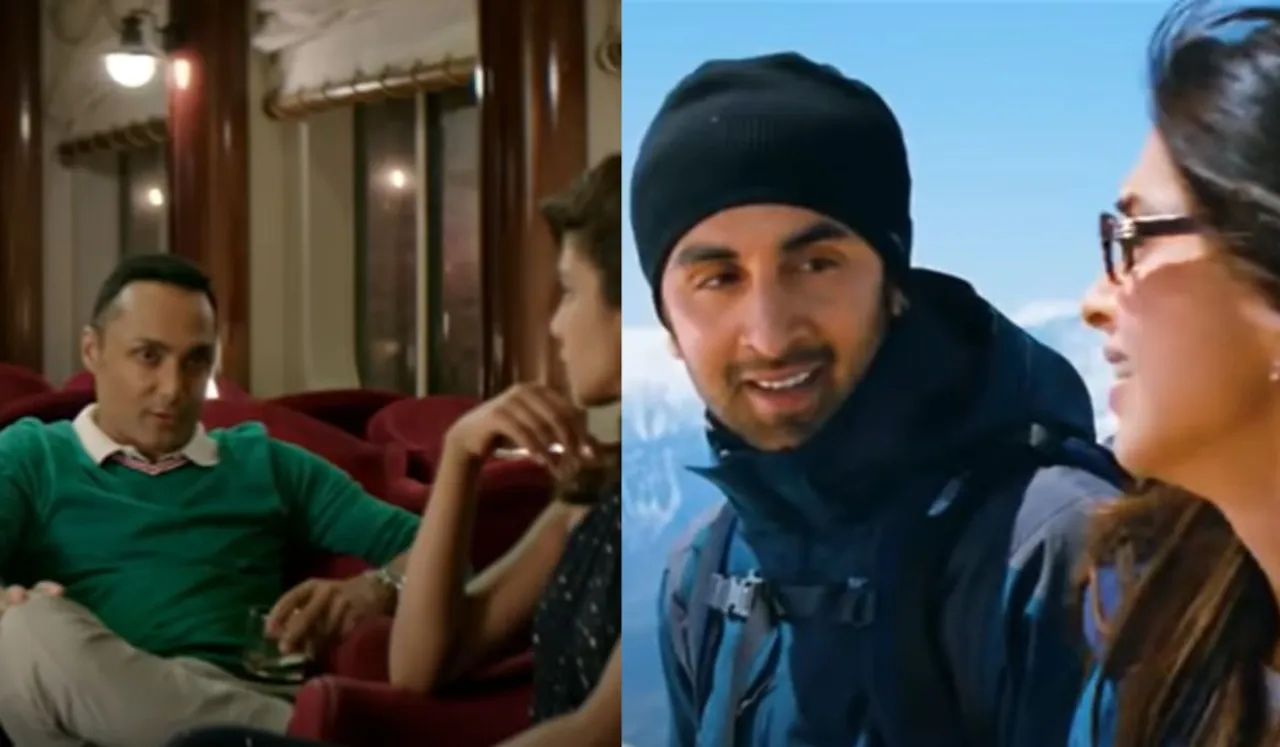 Bollywood has long promoted misogyny, sexism, and objectification of women to the extent that it has become synonymous with romance. From problematic concepts like women's no means yes to a determined stalker finally managing to woo the girl, Indian cinema has normalised several disturbing concepts that have made their way into society.
Following a glorious feminist intervention in my mid-20s, my perspectives changed—not just on life but on what cinema ingrains in us. It helped me understand that many so-called "funny," "harmless," "romantic," or "emotional" dialogues in films subtly reeked of misogyny and sexism.
Sexist Dialogues In Movies
Most of us grew up thinking that "pyar se de rahe hain, rakh lo warna thappar maar ke bhi di sakti hai," from Dabangg was romantic, "Subha se shaam peecha karo, ghar ke baahar, school ke baahar, bazaar mein, aur ladki ko itna thaka do ke woh tak ke haan bolde" was the ideal way for a man to woo his love interest. In fact, during our adolescent years, many of us believed that love was something like this. Some of us would have even gotten into toxic relationships because movies have romanticised toxicity and abuse as love.
As we grew older, most of us would have realised that many films actually fed us crap. It's 2023 now, but is Bollywood, or any film industry for that matter, completely free of sexism and misogyny? Not really. Over the past decade, we've gradually been talking about problematic concepts in films, but that has certainly not swept away sexism from cinema.
In fact, some films have come up with really creative ways to deliver ">sexist dialogue disguised in the form of backhand compliments. Let's take a look back at some movies that featured camouflaged, sexist dialogues.
Yeh Jawaani Hai Deewani
Bunny to Naina: "Tumhari jaisi ladki flirting ke liye nahi, isq ke liye bana hai." When I rewatched YJHD, the adult me wanted to question Bunny, "What exactly is the kind of girl that's made for flirting and for love, and how do you distinguish between the two, Mr Love Guru?" So basically, Bunny feels Naina is the "good girl" who deserves true love and not the "bad girl," who would probably be fine with flirting around according to patriarchal standards.
English Vinglish
Sashi's husband, Satish, makes a comment on Sashi's cooking skills at a family gathering. He says, "And my wife, she was born to make ladoos. Arey mein tareef kar raha hoon baba." Are women born just to cook? Just because they stuff your tummy with delicious food, does that mean their entire existence is reduced to the kitchen? This is a classic example of how many husbands demean their wives in public gatherings and then call it a joke.
Dil Dhadakne Do
The film has a scene where Manav, Ayesha's misogynistic husband, flaunts how he has "allowed" Ayesha to run her own business. He says, "Meri dad ki generation tak kisi aurat mein kaam nahi kiya, never! But meine Aisha ko allow kiya business karane ke liye." Leaving me with no points to add, Kabir slams down Manav by asking, "Why does Ayesha need your permission to do what she wants?" Why should a husband hold himself in a position of authority and "allow" his wife to pursue a career? Isn't that still control?
Kabir Singh
Kabir Singh, who takes the liberty to "claim" ownership over Preethi, whom he had apparently fallen in love with, tells her, "These healthy chicks, they are like teddy bears. A good-looking chick and a healthy chick—trust me, it's a great combination." Excuse me, are women some sort of food item to be called "combinations?" Besides, did he just stereotype female friendship? That's sick! Needless to say, Kabir is the embodiment of misogyny!
Haseen Dilrubha
When Rishu goes to "see" the potential bride, Rani, her mother says how Rani had made all the sweets and savouries and how well she takes care of the house while explaining that she is "sarvaguna sampan" and that their marriage should be immediately finalised. So, does this mean that women who don't know how to cook, clean, and take care of the house don't deserve to get married? When are we going to realise that household chores are life skills and not wife skills?
---
Suggested Reading: 18 Sexist Dialogues Bollywood Should Put a Delete On
---
Views expressed by the author are their own
Image Credits: Screengrab - Netflix via YouTube and YouTube