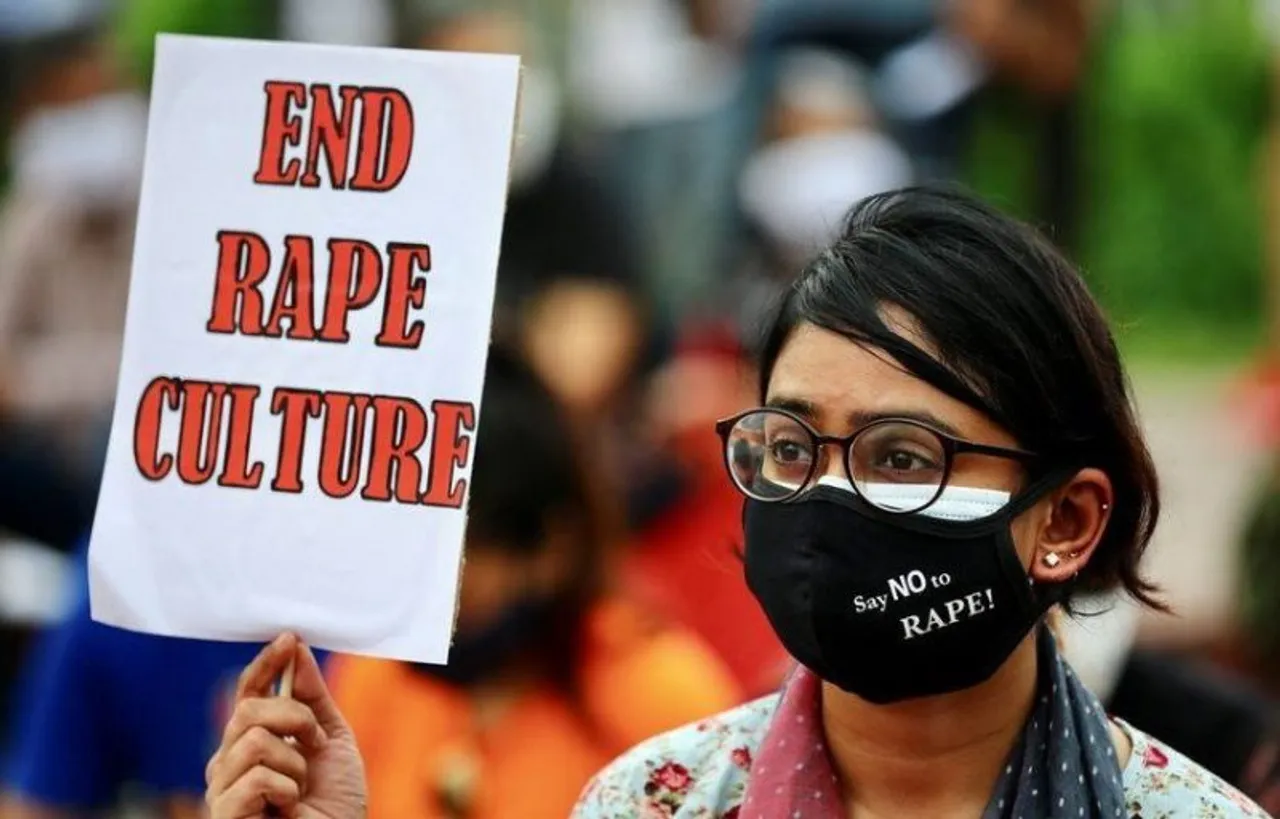 The existing constitutional law in India has provisions for criminalising domestic violence by spouses but does not outlaw marital rape. The discussions on whether to criminalise marital rape or not are still underway. With petitions filed in Delhi High Court and the split verdict on it, the controversy has been brewing since last year. Now the Supreme Court on 16 January sought the Centre's response on petitions related to criminalisation of marital rape. The bench led by Chief Justice of India DY Chandrachud, Justices PS Narasimha, and JB Pardiwala asked the government to file its response by February 15 and the final hearing will start around 21st March. It is important to understand what is marital rape all about and What has been the position of the Court and Union government? How people are taking the legal talk on the issue. 
In May 2022, Delhi High Court gave a split verdict on criminalisation of marital rape. A series of public interest litigations (PIL) was filed challenging the 'marital rape exception' clause under Section 375 of the Indian Penal Code (IPC). Delhi High Court delivered its judgment, which was a split verdict. Justice Shakdher one of the judges on the bench was in favour to strike down the exception that grants husbands protection from being prosecuted for non-consensual sexual intercourse with their wives. Whereas Justice Shankar supported the exception which he considered to be in the public interest and does not violate the Constitution.
SC On Marital Rape
Section 375 provides an exception in which sexual intercourse or sexual acts by a husband with his wife if the wife is not a minor, is not rape. Supreme Court challenged the verdict. Khushboo Saifi filed one of the pleas related to the Delhi High Court's split verdict on the issue. Another plea is of a man against the Karnataka High Court verdict that refused to quash rape charges filed by a wife against her husband.
Whereas the government has the purview that marital rape can weaken the institution of marriage and is set to be against Indian culture. They reiterate to SC that it can adversely affect the social fabric and there is a need for wider consultations. Since the SC has sought the Centre's response, people have varied opinions. 
For a few criminalising Marital Rape means it will be a death knell for the institution of marriage. Secondly many have apprehensions - How is Marital Rape going to be proven? Will a woman's word going to be taken as final? Can marriages be so technical in nature? Every matrimonial dispute will be converted to Marital Rape. Many feel criminalising Marital Rape can also be misused by a woman who wants to take revenge on their husband and extended family. This can also change how marriages are perceived and have social ramifications. 
There is also an affirmative voice talking about why criminalising Marital Rape is a must. Marriage in Indian culture sees sex as part of the contract. It means a wife is obliged to provide her husband with pleasure even if there is no consent. Many feel rape is rape, abuse is abuse, and domestic violence is violence and they are non-consensual. Rape irrespective of marriage is still rape and the law needs to protect everyone who is the victim.  
The SC's move has initiated a conversation around the matter and mixed voices have been coming up but the crux is what better good will it bring if Marital Rape is criminalised? People want to save the institution of marriage but the question is not what basis- oppression of one partner. If one cannot respect the other and have no faith in consent, the marriage itself might not stand strong. One needs to ask if such marriage is worth preserving. Marital Rape has been the truth for years but has always been neglected because it challenges the most powerful tool of patriarchy - marriage. 
---
Suggested Reading-