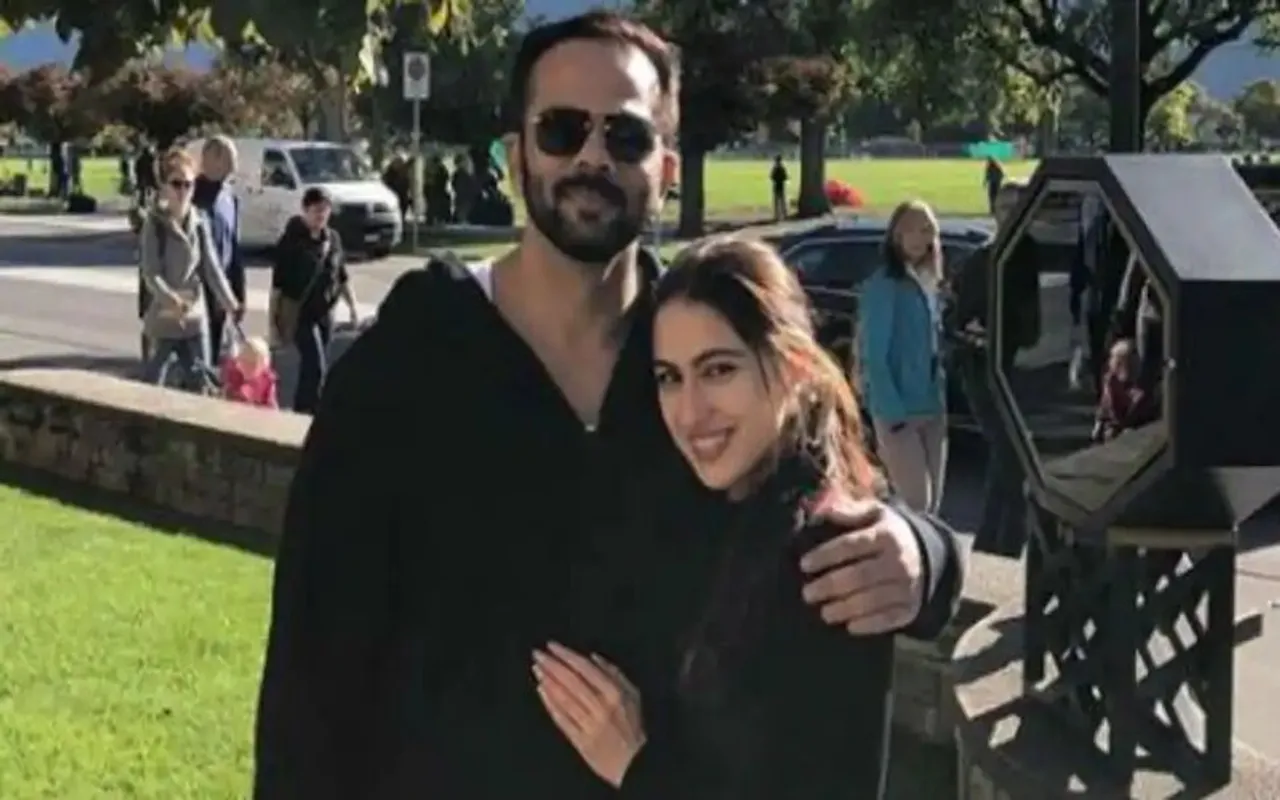 The discussion around nepotism and the insider-outsider debate is gaining momentum with each passing day. There are many actors and directors who are now coming under the fire for fostering a toxic-nepotistic environment in the film industry. The latest person to get brutally trolled by Twitterati is Rohit Shetty. The internet chanced upon an old video from when Shetty appeared on The Kapil Sharma Show with his Simmba star Sara Ali Khan. In the video, Shetty says that he had tears in his eyes when Amrita Singh and Saif Ali Khan's daughter folded her hands in front of him and asked him for work, and hence he gave her the movie Simmba.
Everything That's Wrong With Shetty's Statement
Whether or not Shetty has exaggerated the audition process, if one can even call it that, it's a fairly good example of what role a person's last name plays when it comes to getting cast in a Bollywood movie. Actresses like Sara Ali Khan have the right lineage and connection to merely fold hands and bag a film, while newbies have to struggle for years even to get an appointment with a big-shot director in the industry. One only needs to check out Pankaj Tripathi's recounting of his own struggle, and the many tactics he had to adopt to get to talk with a few casting directors. And even then, he was denied work, without getting a chance to showcase his talent in an unbiased audition.
While on the other hand, star kids merely have to take the trouble to visit a bog filmmaker's office and plead for a role, and directors like Shetty will cast them in main leads. Apart from being born to established families in the film industry (which again is not their own achievement) and folding their hands, what exactly do these kids do to bring a director like Shetty to tears? Or are those parameters enough to be categorised as 'struggles'? Perhaps actor Siddhant Chaturvedi was not wrong in saying, "Everybody has their own struggle. The difference is where our (newcomers) dreams come true, their (star kids) struggle begins."
Also Read: Now A Platform To Track Nepotism, But Is It Enough To Usher Change In Bollywood?
Let's Talk About Struggles
There was a recent Humans of Bombay post featuring Manoj Bajpayee, where he gave an account of the incredible hardships and obstacles he had to overcome just to get a foot in the door. Coming from a farmer's family, he had to live in a chawl for years. He struggled to make rent, lost multiple projects, had barely enough money to buy food, and was even suicidal at one point until he landed a role on the TV show Swabhimaan and then eventually in Satya.
In his book Cracking the Code, Ayushmann Khurana writes how even after procuring the landline number of a famous director at an award show, he never got a chance to talk with him. When he tried to meet the director again face-to-face, the production house turned him down saying they only worked with stars. With these stories replaying in the mind, it feels shallow, at best, and frivolous, at worst, listening to the likes of Shetty talk so highly about the perfunctory efforts made by star kids to land themselves a movie.
Also Read: Kangana Calls Out Taapsee Pannu, Swara Bhasker In Nepotism Debate, But Who's Really The Enemy?
Industry insiders have always defended themselves by saying that the last name can only take a star kid so far. Where lies that defence now? These kids are already way ahead in the race, so how can one even talk about equal opportunities in the industry if this is how directors keep casting their main leads? Is there even an end to this circle of nepotism? Will roasting the benefactors of nepotism on social media and disliking their movie-trailers be enough to bring in some semblance of equality in the film industry? What other measures can be taken, both by filmmakers and the audience, to make sure that this debate surrounding nepotism gives way to a conclusive solution once and forever? These are a few questions one needs to ponder on, as we move further ahead in the discussion around this subject.
Picture Credit: Zee News
Dyuti Gupta is an intern with SheThePeople.TV. The views expressed are the author's own.