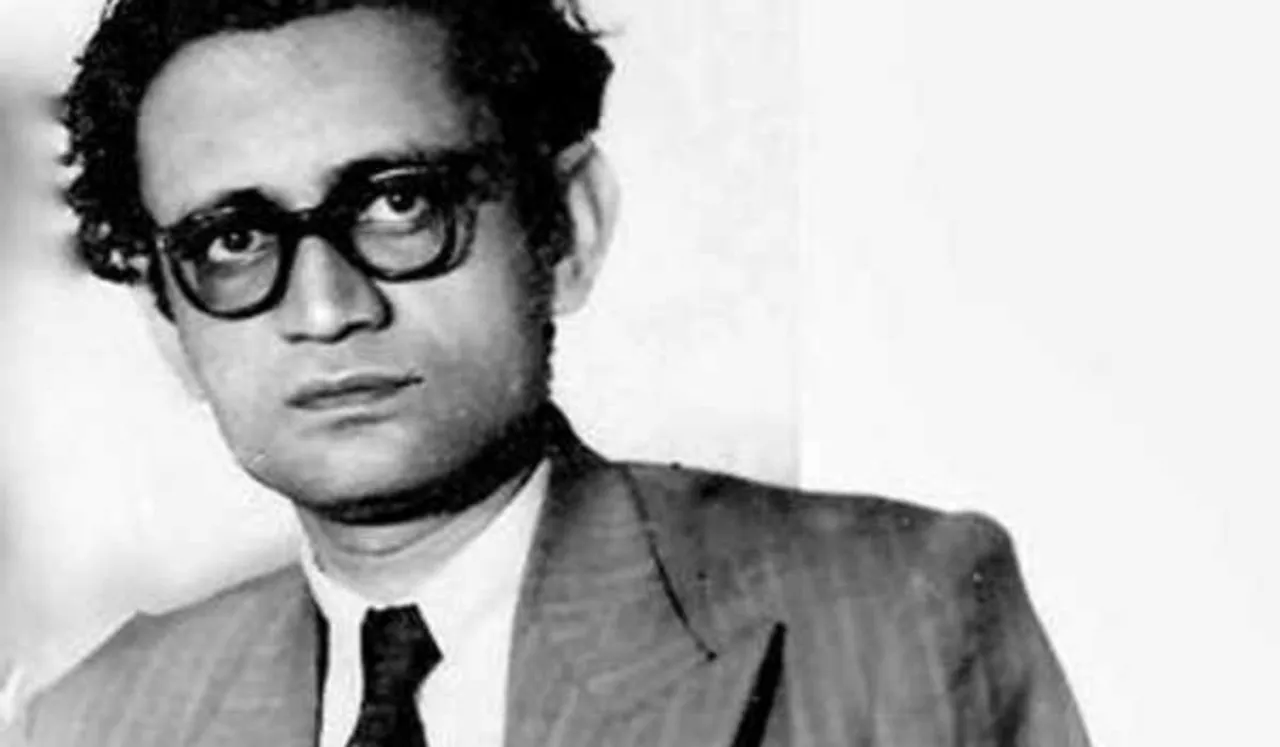 May 11 marks the 110th birth anniversary of a prolific literary icon, Saadat Hasan Manto. The works of the iconic writer and playwright bespeak the revolutionary he was. The countless court summons against him and his "obscene" writing is a testament to his progressive thought. And what better day than his birth anniversary to pay him an ode!
Manto Sahab, as I choose to refer to him was one of the writers who transcended from being an author to being a mentor figure for me. The linguaphile that I am, my interests began leaning towards Urdu for I was enamoured with the elegance of the language. Eventually, I found my way to Manto Sahab, his works and his contemporaries.
Thanda Ghost (Colder Than Ice) was the first story that acquainted me with the world that Manto lived in and getting out of the world was difficult. There was something so captivating about his worldview that one will definitely struggle to shake out of it.
His characters were raw and vulnerable and his settings were embellished with brutal honesty. All of these elements carried the essence of Manto Sahab's thoughts and were an insight into his being.
Tanul Thakur rightly said in his report that the best way to "understand him is not by observing, or listening to, him but by reading him."
I have clung to one belief that fiction, to a degree, originates from non-fiction—the world and real incidents. The collection of Manto's short stories titled Kingdom's End is just that. Replete with the best of his literary work, and his commentary, the book goes on to tell tales of the pre-independence to post-independence era.
---
Suggested Reading: 7 Indian Queer Writers And Their Works
---
He, like most authors, guises himself in the characters he wrote. His characters were caught in the aftermath of the partition and watched their lives be ravaged by the flames of communalism that raged unabashedly. They lived in a fractured society that was blood-thirsty.  The author masked the pain of the prevalent conditions in his stories.
The perverse cynicism and scathing yet graceful language he displayed had influenced me for the better. However, what stood out to me the most were the women in his stories who yielded power, and had a calm demeanour even as the chaos submerged their settings.
From Kulwant Kaur of Colder Than Ice to Sultana of The Gift, the women appearing in Kingdom's End were not the ones who would bow down to the patriarchal society that existed then. These women were fearless and knew how to stand up for themselves.
Kulwant who feels wronged by her husband Eshwar expresses her rage, she is given the agency to avenge the wrong she faced. Likewise, Sultana, a sex worker by profession, gathered the courage to love someone in a day when people believed that sex workers had no place in society.
Mozail from his short story Mozail, a Jewish woman living in Bombay, was an outgoing woman, unafraid to voice and seek what she wanted including her sexual needs. The woman is intelligent, courageous, independent and far-sighted, unlike the men that surrounded her.
These women refused to be subdued and to cater to the male ego. One term that would be a befitting description for these women is feminists.
Manto, who was frugal with descriptions, did not shy away from describing women in great detail including him referring to breasts as breasts . He attempted to humanise the women in his stories and presented them in diverse roles.
His nuanced writing and interest in exploring tabooed topics, women's power and agency classify his work as feminist literature that has left an impact on both India and Pakistan.
Views expressed are the author's own