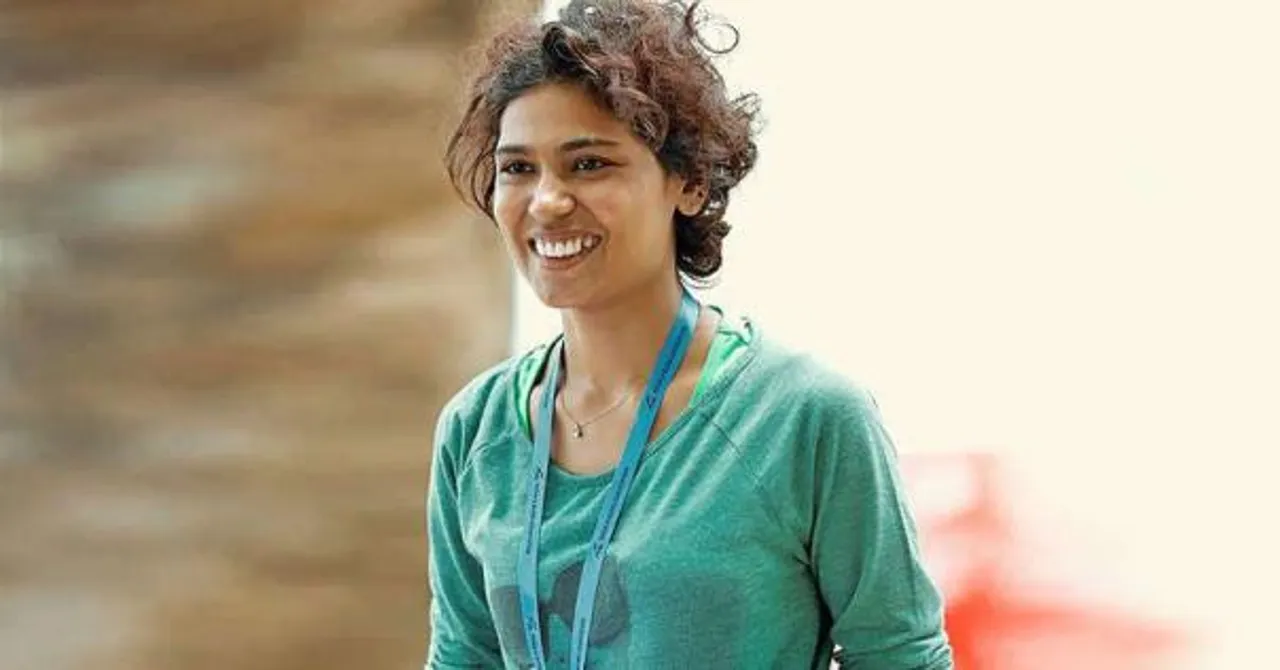 Rehana Fathima has a long history of her rifts with the law and the internet while battling the patriarchy and hypersexualisation of women in society. Fathima, an activist from Kerala, was recently booked by the local police for posting a video on social media platforms in which her two minor children could be seen painting her semi-naked body. After fighting these charges in the High Court and Supreme Court she surrendered before the police in Ernakulam.
Fathima was part of the 'Kiss of Love' movement in 2014 along with her partner Manoj K Sreedhar. This was a movement in Kochi, allegedly against moral policing. She also challenged the male-dominated annual Onam tiger dance (Pulikali), a popular event in Thrissur. She was the only female in the Ayyanthol PuliKali group, which is a traditional Onam tiger dance mostly performed by all-male troupes. She had then told Manorama she had always wanted to "perform in a space dominated by men".
She also calls herself a model and an actor. Fathima has acted in a movie about intersex people- 'Eka'. It is based on true incidents and is the "first Indian movie to discuss the Intersex people". The movie is banned in India. For her day job, she used to work as a telecom technician with BSNL. She was suspended after being arrested by the Pathanamthitta Police for hurting religious sentiments in 2018.
Also Read: "Court Bailing Out Protesters Easily But Not Me," Rehana Fathima
In 2018, she tried to enter the Sabarimala temple along with a woman journalist. This was after a Supreme Court bench allowed women of menstruating age to enter the temple. She climbed up with a posse of policemen in riot gear in the backdrop of the Supreme Court's landmark order. But, 500 metres away from the temple's main sanctum sanctorum, Fathima had to turn back after a mob blocked her entry.
In June this year, she posted a video on the social media of her children painting flowers over her torso. In an accompanying caption, she mentioned, "The feminine body and her nakedness are more than 55 kg of flesh, compared to the male body. Leggings are aroused by the sight of the legs, while the man standing with his knees bent over his chest and his legs half-naked, forces men and women to approach the body in a manner that does not elicit rejection. It is the false sexual consciousness that is currently being given to society. Just as beauty is in the eye of the beholder, so is porn in the eyes of the beholder," she wrote. The post carried the hashtag #BodyArtandPolitics.
Also Read: Child Video Case: Activist Rehana Fathima Surrenders Before Kochi Police
After social media outrage and an FIR filed by a local leader, she was booked by the Thiruvalla Police station. Charges were filed under Section 67 of the IT Act (electronically transmitting sexually explicit content) and Section 75 of the Juvenile Justice Act for cruelty to a child.
The minors seen in the video are her 14-year-old son and an eight-year-old daughter. In her plea, Fathima had said that she had "intended to normalise the female form for her children and not allow distorted ideas of sexualisation to pervade their minds". The Kerala High Court had said that Fathima's video was "problematic" and amounted to an "obscene representation" of children for "sexual gratification".
Fathima advocates gender equality and desexualisation of the female body. The Supreme Court rejected her anticipatory bail plea for being 'obscene'. Subsequently, she surrendered before the Kochi police. She is now on a conditional bail from a special court. Rehana had to surrender her and two persons gave surety for the bail.
The views expressed are the author's own.