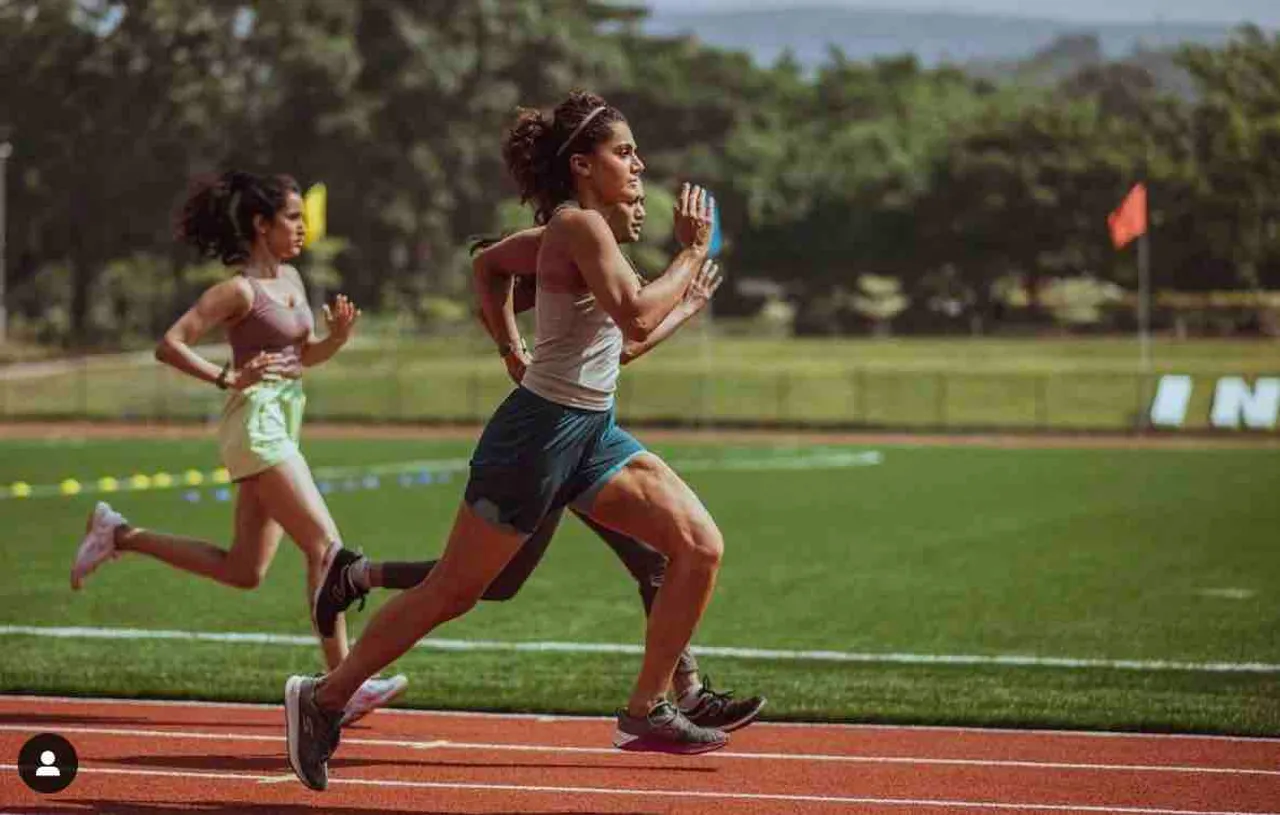 Rashmi Rocket trailer review: For years, deserving and qualified sportswomen have been made to endure the humiliating ordeal of going through gender tests - their dignity, identity, selfhood, everything at stake. Taapsee Pannu-starrer Rashmi Rocket, the trailer for which released Thursday, sets out to challenge that reality, breaking several stereotypes about femininity and toxic masculinity on the way.
Directed by Akarsh Khurana, and also starring actors Supriya Pathak, Priyanshu Painyuli and Abhishek Banerjee, Rashmi Rocket is gearing up for an OTT release on October 15. Pannu, who took fans on social media through her journey of training hard for the film, appears in top form, boasting a fit physique on screen.
But it is often that physique that proves a hurdle for women in sports, especially in India, where the notion of a fit woman relates strictly to certain body standards.
Even women who train hard and play harder are expected to conform to the 'feminine' looking frame that isn't too muscular or too strong-looking or too sturdy. In fitness too, we differentiate between the ideal and undesirable. And basis what? Our subjective, prejudiced ideas of what kind of beauty is agreeable.
Rashmi Rocket Trailer Review: Film Sets Out To Lay Down Tough Questions
Is it at all fair to put women through the shame of gender testing where their very being is questioned? How many sportswomen are losing out on opportunities, being dragged through the mud because they look what society calls mardana?
Athlete &t=1s">Dutee Chand was famously put through sexist, humiliating criticisms after she was dropped last moment from the 2014 Commonwealth Games, following authority claims of hyperandrogenism. A year later, in a landmark judgment, that suspended the federation's discriminatory gender rules, Chand's path was cleared and sex testing for sportspersons came into question.
But is the world waking up anytime soon to the disturbing fact that its stereotypical, sexist encouragement of gender conformity and physicality is costing lifetimes of victory and dignity for women?
All I will say is…. Just remember this line and wait for 23rd September :)
And advance mein THANK YOU I really worked hard for this compliment 🙏🏽 https://t.co/O5O8zMRzP0

— taapsee pannu (@taapsee) September 20, 2021
A tweet a user sent to Pannu recently fits right into presenting an exact picture of how India's male gaze judges forms that are or dare to step out of gender-restricted boundaries. "Just remember this line..." Pannu replied, leaving her forthcoming film to justify the rest.
Views expressed are the author's own. 
---
Watch the trailer for Rashmi Rocket here: