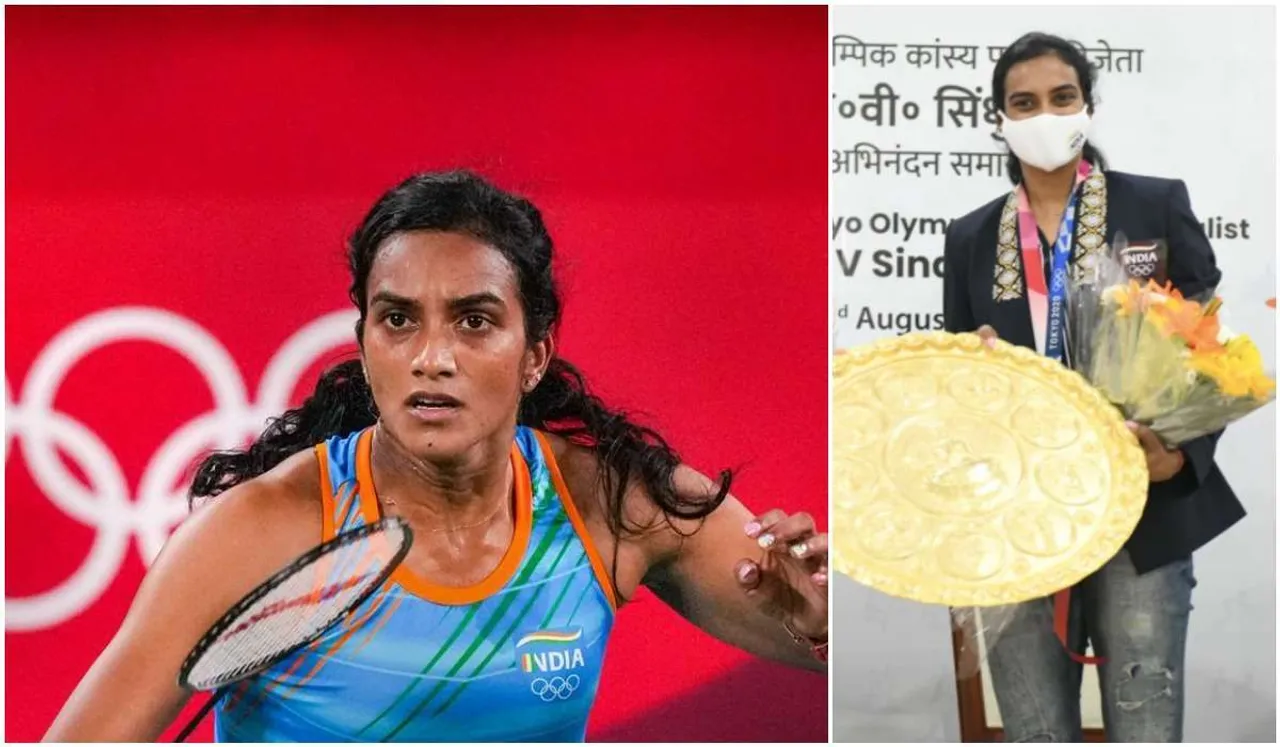 PV Sindhu ripped jeans: The badminton champ is back to the homeland after securing a historic Olympic win in Tokyo. The 26-year-old now has two Olympic medals speaking of her calibre, the most for any Indian sportswoman ever. As celebrations and felicitations abound upon her homecoming, Sindhu has slipped into the revelry with casual charm in her über cool ripped jeans.
Sindhu, in a ceremony marking her win, met Sports Minister Anurag Thakur and Finance Minister Nirmala Sitharaman on Wednesday. Despite the seemingly formal atmosphere of the event, the young sports star opted for distressed denims paired with a black blazer.
Now why is that worthy of recognition, one may ask? What's so extraordinary here? Surely, it shouldn't become the talk of the town when a woman dons a pair of jeans? Ideally, it shouldn't. But sadly, we don't live in an ideal world but one wherein certain sections of India, this denim garb is still looked upon with suspicion.
PV Sindhu Ripped Jeans: It Shouldn't Matter, But It Does
Only this year in March, former Uttarakhand Chief Minister Tirath Singh Rawat famously opined that a woman "showing bare knees" a ripped jeans was nothing beyond a "bad example" for the children she was bringing up around her. A breakdown of culture propelled by styled denims was imminent, Rawat had said sounding the alarm.
Who paid heed? Definitely not Sindhu, who, with her Olympic feat, has now emerged a bigger role model than she was before. Her sports medal and &t=7s">choice of clothes in the same frame together make a statement: that little girls who dream aren't stitched down to the ground by their clothes. Skill and style don't have to be mutually exclusive, especially when you define the style.
Society's standards of morality in dress and manner for women are anyway nothing beyond sexist gibberish that is best ignored, or better, proved wrong.
Views expressed are the author's own. 
---