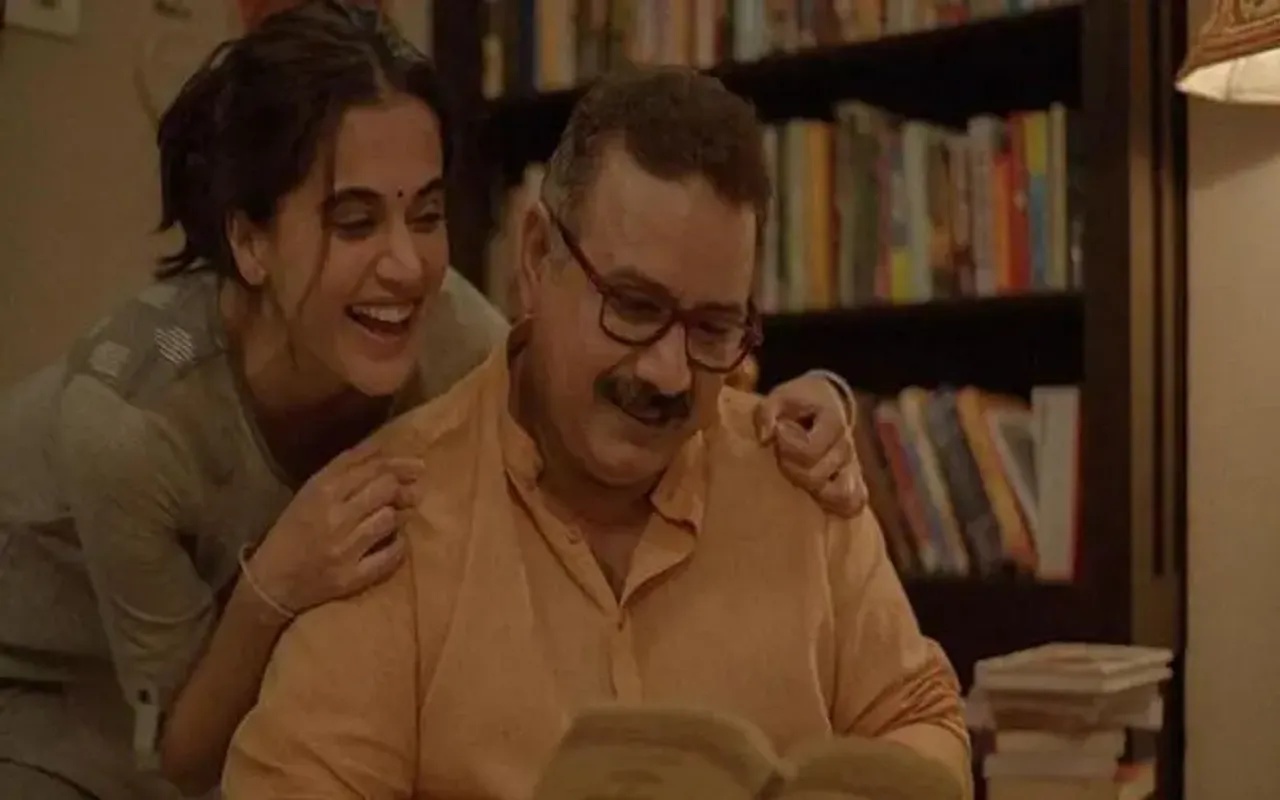 When women behave in ways that don't fit societal norms or their gender stereotype — for example, by being assertive — they are viewed as less likeable. Does that same hold true for men? A troubling aspect of upholding these patriarchal norms is that men don't often put effort into questioning or reflecting on them, but all hells break loose when a few members of their breed do.
A recent tweet by the handle named Fariha put the spotlight on a similar situation when she took note of how a newlywed husband was called out for defending his wife. "I know we shouldn't praise guys for doing the bare minimum. But in a society that actively resists, mocks & shames guys who challenge patriarchal norms, even the bare minimum becomes a battle," she writes.
A brief look into her comment section suggests that men too face backlash when they don't adhere to certain norms — when they show vulnerability, act nicer, display empathy, express sadness, exhibit modesty, and proclaim to be feminist.
These men are critical allies to women – their actions in the workplace and at home prove a positive impact on women's success and on gender equality worldwide. They can be catalysts for change, challenging organisational structures that disadvantage women.
Most know and want to do the right thing, they can tell the difference between appropriate and inappropriate behaviour, but often they remain silent – preferring to mind their own business rather than calling out sexist and misogynist remarks or behaviours. Why? Because they fear being shamed by others and being taunted with comments like joru ka ghulam .
These men need to realise that this is why they are part of the problem. Women are tired of fighting alone. I know it's easier not to intervene, confront sexism and avoid drama, but male allyship is crucial for women's progress. A man's word is accepted as more credible by other men as they belong to the 'inner circle' – something women can never do.
Men as allies in Pop-culture
We see lesser allies in pop culture too. However, some recent portrayals in Hindi films took me by surprise.
In Sharan Sharma's Gunjan Saxena: The Kargil Girl,  a father stands up to all who discourage his daughter's dream to be a pilot. The film captures these emotions through the personal dynamic that Gunjan (Janhvi Kapoor) shares with her family. A worried mother (Ayesha Raza) wants her daughter to study but isn't sure of her ambition of being a pilot.
A paranoid brother (Angad Bedi), grows up to believe that it's difficult for women to survive in the defence forces, which are hugely male-dominated. His reasoning comes from a place of concern but is deeply misogynistic nonetheless. In the larger scheme of things, his character is symbolic of the widespread societal outlook.
However, it is Gunjan's father Lieutenant Colonel Anup (Pankaj Tripathi), who indulges her flights of fancy and encourages her, deflecting his wife and son's cynicism. He believes that the cockpit doesn't know if a man or a woman is sitting in it.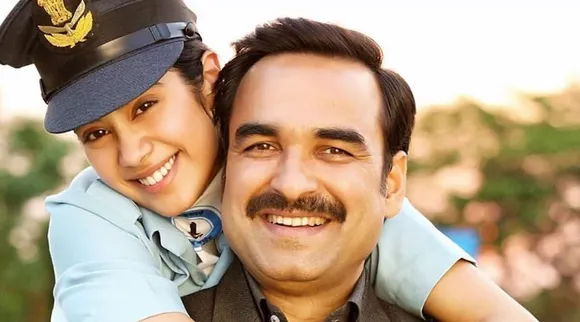 Janhavi Kapoor and Pankaj Tripathi in Gunjan Saxena: The Kargil Girl
In Badhaai Ho, a comedy that explores the consequences of an unplanned pregnancy on a middle-class Delhi family, it is Gajraj Rao's role that shines the most. His surging love for his wife is checked by idle chatter by neighbours, family members, and his domineering mother (Surekha Sikri). Criticism from his extended family and domineering looks from his kids don't deter him, he simply stands by his wife in every decision she makes.
One of the beautifully written male allies in our films is Kumud Mishra's Sachin Sandhu in Thappad. We live in a society where mothers push their daughters back into abusive marriages fearing naysayers.
When the bone of contention then is 'just one slap', it takes a real ally to stand by his daughter's decision to walk away from her husband. After all, those justifying the 'just one slap' argument wouldn't be as generous had the recipient of that slap been the husband, not the wife.
Don't mock the good behaviour of men
Empathy is the most important aspect of creating safe spaces for both genders. Men are conditioned to be stoic, show lesser emotions and are often mocked for demonstrating modesty. They are more likely to want to hold on to it for fear of being shamed and stripped of power or 'emasculated'. We are in sore need of creating new narratives to rebut stubborn patriarchal norms in order to create a culture that supports gender equality.
Bare minimum
No matter their role, men have the power to shift perceptions and priorities by applying their knowledge, awareness and efforts in meaningful ways. The commitment to express as little sexism as possible in your interactions with women is the easy part of allyship.
The hard part requires you to take informed action and stand by it even when it upsets the status quo and challenges preconceived patriarchal norms. Hence, let no snide remarks dissuade you from doing the right thing, even if it's a bare minimum like standing up for someone you love.
Views expressed are the author's own
---
Suggested Reading: How Are Men Victims Of Patriarchy?