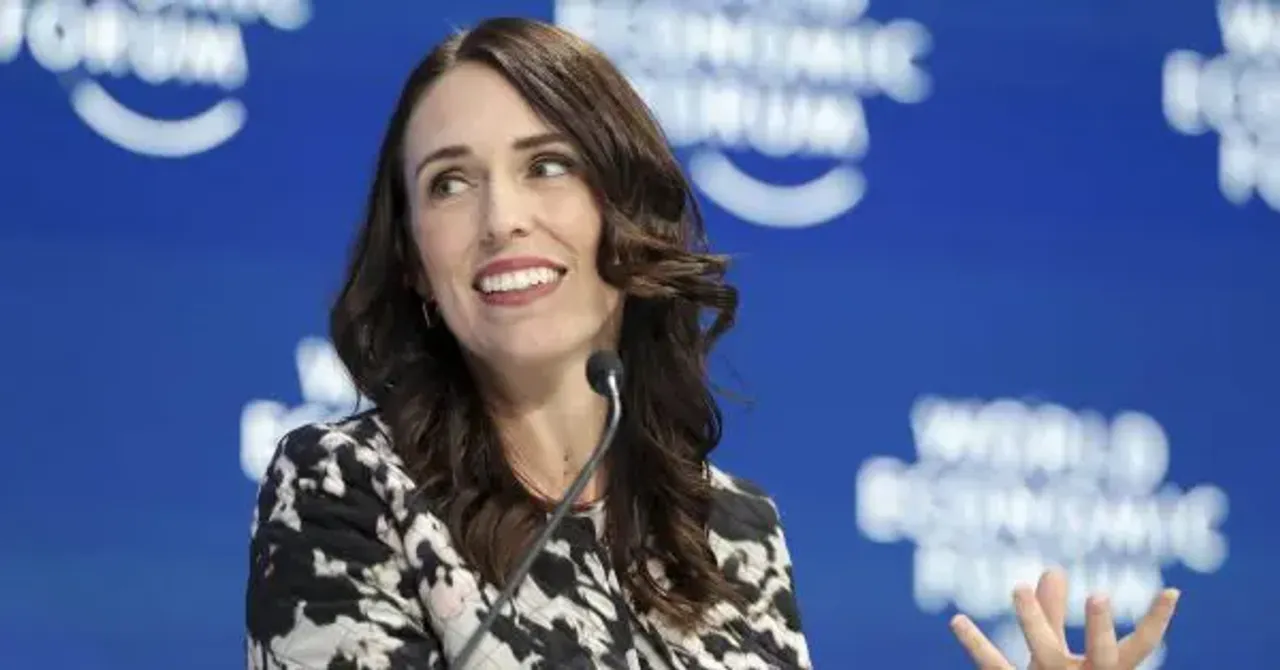 Jacinda Ardern, Prime Minister of New Zealand, announced her resignation as she confirmed a national election for October later this year. At the party's annual caucus meeting on Thursday, Ardern said, "I'm leaving, because with such a privileged role comes responsibility. The responsibility to know when you are the right person to lead and when you are not. I know what this job takes. And I know that I no longer have enough in the tank to do it justice. It's that simple."
Her term as prime minister will conclude on February 7, but she will continue as an MP until the election later this year.
"I am human; politicians are human. We give all that we can for as long as we can. And then it's time. And for me, it's time," said Ardern. She had reflected over the summer break on whether she had the energy to continue in the role and had concluded she did not.
Ardern became the world's youngest female head of government when she was elected as Prime Minister in 2017 at the age of 37. In the five and a half years of her term as prime minister, she has led New Zealand through the COVID-19 pandemic, a major natural disaster, a domestic terrorist attack, and an economic crisis. Her agenda focused on child poverty, housing, and climate change.
Over the past year, Arden has experienced a significant rise in threats of violence, especially from anti-vaccine groups and conspiracy theorists. However, she clarified that the increasing risk associated with the job was not the reason behind her resignation. Arden also added that her decline in the polls was not the reason behind her resignation. She believes that her party can and will win, and they need a fresh set of shoulders for that challenge.
Ardern said that she had no future plans other than to spend quality time with her family. She thanked her partner Clarke Gayford and daughter Neve, whom she had given birth to while holding office as Prime Minister.
New Zealand PM Jacinda Ardern Resigns
Power and position come with responsibilities and sacrifices. Sometimes, that can get overwhelming. Having to lead the country through major disastrous events can be mind-boggling. Given that Ardern had also given birth to her daughter while holding office, the work-life balance could have been strenuous.
This doesn't mean that women, after becoming mothers, cannot continue to pursue their careers. It is just that being the leader of an entire nation is an enormous responsibility, and it is a position that needs to be done justice to. So sometimes, women might willfully and consciously decide to prioritise one at a time. As Ardern said, politicians are humans too. The pressure that comes with a demanding job can be stressful.
It is not easy to step down from a position of leadership when the media and society equate it with fear of losing, an inability to maintain a successful work-life balance, and fear of threats. People, especially public figures, are prone to scrutiny, criticism, and judgement from society. Considering all that, it is extremely courageous of Jacinda Ardern, as a world leader, to reveal her vulnerability and admit that the job is taking more from her than she can offer. Recognising the signs of burnout and confessing that she no longer has it in herself to do justice to the esteemed position of being a country's leader requires a lot of confidence and strength.
Everybody has a saturation point, and Ardern seems to have reached hers. It is commendable that she has recognised her body's and mind's signals telling her to take a break. It shows that she has the courage and awareness to prioritise herself. That is definitely not vulnerability or inefficiency. Prioritising ourselves over others without worrying about pleasing everyone is something that many women struggle to do. Women are often considered superheroes who can multitask and get everything done. No, we are humans, and we have a breaking point.
When asked about how she would like her leadership to be remembered, she said, "I hope I leave New Zealanders with the belief that you can be kind but strong, empathetic but decisive, optimistic but focused. And that you can be your own kind of leader—one who knows when it's time to go." Despite the adversity, Ardern proved to be a capable, intelligent, strong, and compassionate leader.
The resignation of Jacinda Ardern is personal to me and millions of women around the world who find parenting young children, despite having supportive partners, doesn't leave a mother with "enough in the tank" for a full-time job. By disclosing her vulnerable side, prioritising herself, and stepping down when the situations required more than she could provide, Jacinda Ardern is teaching major life lessons.
---
Suggested Reading: "It's Time": Jacinda Ardern To Step Down As New Zealand Prime Minister
---