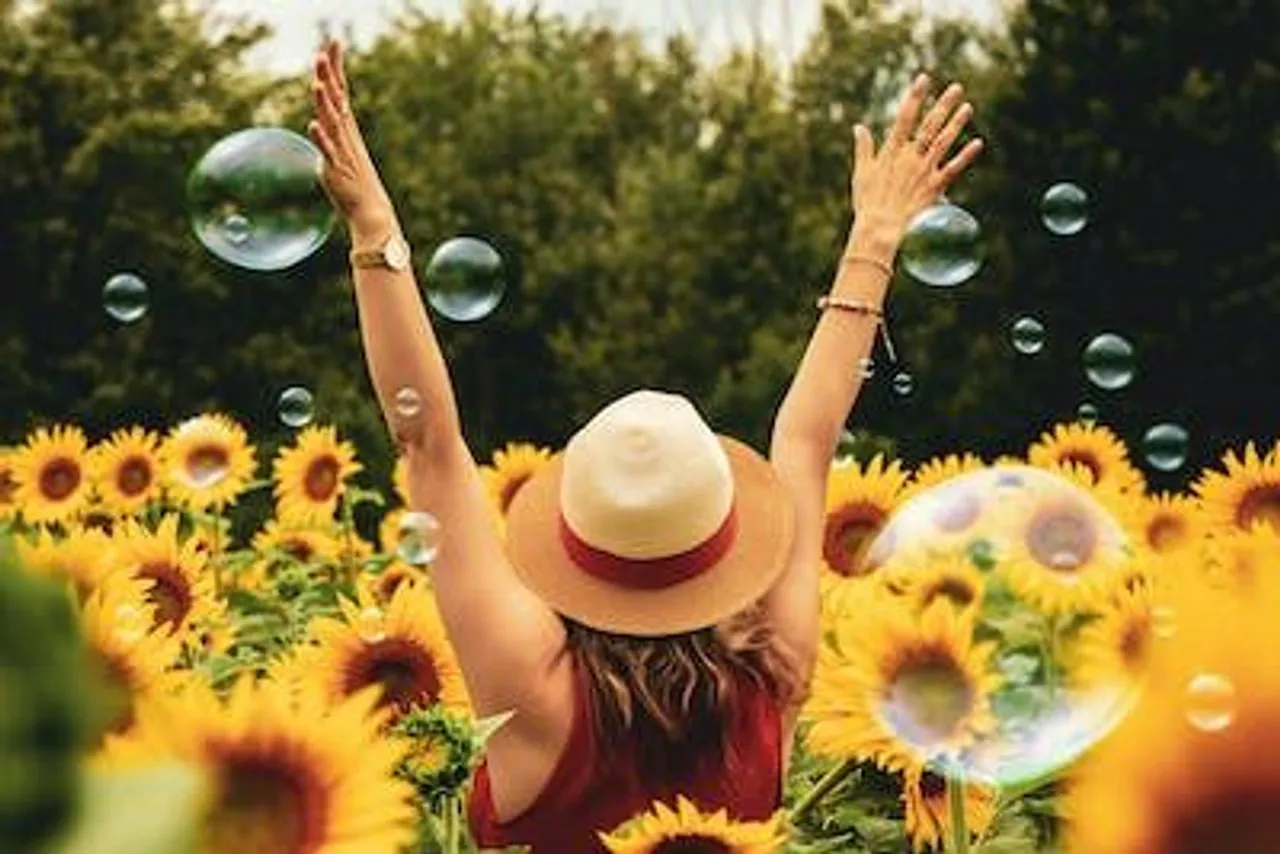 I hate to disappoint you but this piece shall neither attempt to stoke some soul-stirring discourse on religion nor will it feature ghosts and ghouls, Casper, Vetaal, or for that matter Monjulika (my daughter is entirely responsible for planting this trendy new Bollywood ghost in my mind) In fact, it is all about those desires and ambitions that we have subconsciously buried in our past and its time to dig them out!
The end of a year is a time that engenders introspection, cogitation, and of course alcohol and food binges topped with intense merry-making. Did you know there is a term for the vibe during this time? It's called 'Decembering.' Delightful. And while I'm all for Decembering, the proximity to New Year's Eve and a shiny, brand-new year brings with it a tsunami of resolutions and the anxiety associated with keeping them. According to extensive research done over the years, losing weight is the top contender on the New Year's resolutions list. Coming in a close second is the desire to relinquish bad habits like smoking, excessive drinking, etc. Now we all know where most of this entirely well-intentioned resolve lands up by the end of January.

In the trash pile of the 'what we couldn't accomplish' list, making you feel lower than a grasshopper's knee early in the year. That can't be good. So, humour me and instead of looking ahead this year with a fresh new list of resolutions, let's take a deep breath and look back. Let's unearth and revitalise the many needs and desires we've trampled on over the years and give them a shot first. I personally believe women tend to get more obsessive and are hard on themselves (isn't this always the case?) w.r.t these self-made promises, so listen up ladies!
No New Year Resolutions For 2023, But Year Of Resurrections
-         Sit
At a table and eat with the family. Sounds simple enough but it isn't. A majority of Indian women are ladled with all responsibilities in the kitchen and often hover around the dining table feeding everyone but themselves. Enough with the Sooraj Barjatiya themes and 'maa ka pyaar' fronts. Share the load and sit at that table.
-         Sing 
I know of countless women who have spent their entire lives pining to write, sing, compose, sew, and travel, and these small joys have been forgotten with the passage of time, amidst an avalanche of adulting. Stay an adult but rediscover the child-like joy in doing what delights you.
-         Say no 
Learn to say no, to people currying favours, to those who sap you of your energy, your colleague who you've wanted to punch for years, and sometimes even to your family. Loving someone does not mean you have to always be available. I'm still working on this and it might be hard to do but once you've created some space and time for yourself, you'll feel like an energised Duracell bunny. Now that's a 'no' brainer.
-         Stay healthy
I'm looking at you. The person who has missed so many health check-ups. The one who has avoided important tests because they cost too much and it would be a waste of money. Remember the time when your body mattered to you and you took care of yourself? Put that lady back in charge. She will treat you better.
-         Say sorry. 
To those who you have loved and lost if it will bring them back to you. Say sorry to someone who you have misunderstood. Unshackle yourself. Most of all, say sorry to yourself, for being so judgemental and harsh, for always trying to put yourself on an agenda, and for not letting yourself fly. For denying yourself a 'phiti hui coffee+ Netflix' afternoon.
-         Staycation or vacation
Take one. Whatever suits your fancy. With your family. With yourself. Especially with your friends. Don't forget your girlfriends. If you don't invest in your relationships, they won't just miraculously turn up when you need them. Once the children are gone, the teeth are gone and you have nothing to do, you'll want them around.
-         Shut the door
Have a loooong, luxurious bath every now and then. Take your time in the washroom, preening and pruning yourself. No catastrophic event will occur when you're in there (though the ones banging on the door might make you believe otherwise.)
-         Survive
On the bad days, protect yourself, and your sanity. Let go. Your family won't dissipate into thin air eating junk for one day. Let the kid have the iPad. Let the dog chew on your bra. Let the husband leave wet towels on the bed. It doesn't matter. What does matter is your mental health?
-         Surrender
To temptation, to pampering yourself, to indulging yourself every now and then. You're worth it. Like my aunt used to say, 'Man maarke jeena bhi koi jeena hai?'
-         Say it 
Say it often. Say it out loud. Say it as you mean it. I'm enough. Today, tomorrow, you always will be.
These set of resolutions from the crypt might sound a bit simplistic but then that's just the way people are made. We dream up castles and kingdoms when the things that make us feel safe, happy, and whole are the small, everyday kind. These often come from the tiny voice inside that we have tuned out over the years, possibly because the cacophony of the world outside took over. As the years go by, instead of burdening our calendars, organisers, and minds with an intractable mountain of weighty new targets, it would serve us well to shorten our horizons, look inward and backward to connect with all the small joys and essentials we have deprived our lives of. These are likely the attainable ones that might just land on your 'look I did it' list. (Did I say list? Delete, delete!)
I read something in the newspaper this morning that made me smile. Because it was so simple, profound, and unencumbered. There was a quote from an Urdu Poet. Abdul Hameed. He wrote, 'Guzarte Waqt ka ehsaas hai, par dil nahi udaas hai. Kyon ki ilm hai Adam, Safar-e-farda ke liya aas hai.' Full of hope, potential, and a belief that what's gone will be remembered but the future has so much to offer, these simple words made my heart light up like a Christmas tree. And for all you know, this is exactly what Santa wished for you this year, that you enter the next one celebrating the hits, the misses, and yourself without giving in to the to-do lists for the future!
Richa S Mukherjee is an award-winning writer with four books under her belt, two of which are getting adapted for screen. Views expressed are the author's own.
---
Suggested Reading-