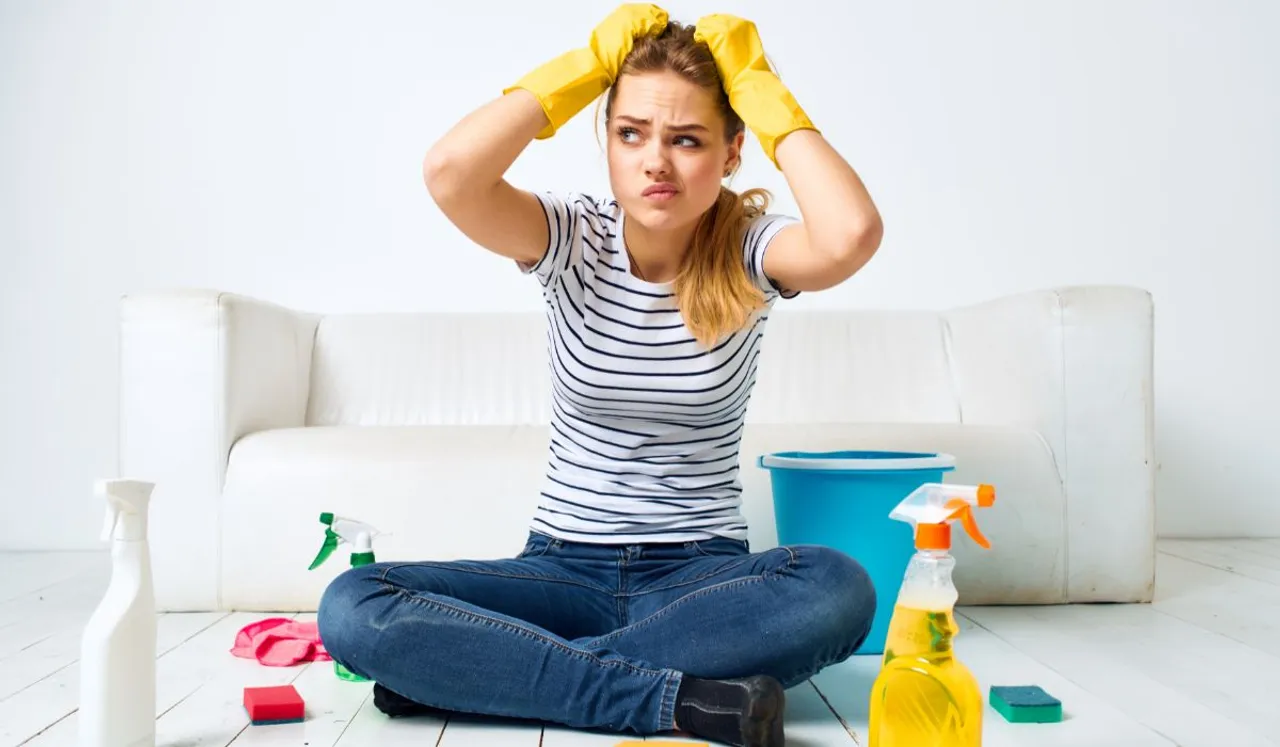 It's almost time for Diwali, the most anticipated holiday of the year. A festive mood, well-lit streets, and sweet binges without guilt define the holiday season. However, Diwali Ki Safai, comes before Diwali, only part we hate about the festival. On Diwali, cleaning is a delegated task. India has a tradition of cleaning up during Diwali. As a way to welcome Goddess Lakshmi into your home. The mom during Diwali ki safai get behind with mops and cleaners. Its not all mops, her words of wisdom on Diwali ki Safai are totally intriguing.
I often overhear my mother assigning my sister and me the cleaning responsibilities in our family, which includes three women and two men, before Diwali. Although the male members do contribute, we are the only ones to take the and complete the majority of the work. We are probably sick of hearing from our mothers during festivals few of hook sentences that can be a meme content. Here are ten of them.
10 Things You Always Hear From Mom During Diwali Ki Safai:
1. "The neighbours have already started cleaning, and look at us!"
God only knows if the neighbours have seriously started cleaning or if they are just being impressive, or if my mother believes that saying this will make us work faster.
2. "Again, Mobile! You can use your mobile after Diwali too. Mobile Rahega, Diwali Nikal Jayegi!"
Who hasn't yet experienced Mom's issue with our mobile phones? And that too, during Diwali Ki Safai, was a major red flag for our mothers. I don't know why mobile is  blamed for everything, bechara phone. 
3. "Leave fans for your brother or father. Instead, do the windows and cabinets!"
Mothers' logic is that men are taller than women, that's why only they should help with fans. But why can't they be involved in other cleaning tasks? It is like only fans are their job, rest only we sister-duo are suppose to do it.
---
Suggested Reading: From Gender Roles To Toxic relationships: Things To Get Rid Of During Diwali Ki Safai
---
4. "When I was of your age!"
Although this is spoken during all festivals, not only Diwali. "When I was your age, I helped my mother with this and used to handle all of these tasks on my own. For my kids, I want exciting stories than the Diwali ki Safai Story.
5. "Bhai will accompany Dad on Diwali shopping; you come to help me in the kitchen."
Is it only followed in my home that my father and brother will do any significant technical or outside tasks? And my sister and I will help our mother in the kitchen, while she prepares a wide variety of foods.
6. "Apne Ghar Jayegi, To Saas Ko Mana Kar Ke Dekhna"
Basically, taking my right to say 'No'. Many Indian homes have this typical attitude of expecting their daughters to move in with their husbands and obey their mother-in-law's command. If you ignore, refuse, or delay any work assigned by your mom, they will say, " I can hear your tantrums, but your mother-in-law won't, and you'll recall how wonderful my mum was at that point."
7. "Jitna Kaam Karti Nhi Hai, Utna Bigarti Hai! Leave! I'll do it myself. "
I don't understand, if mothers wanted to do their way, why they burden us with task. Maybe this might also work as an excuse for not doing the assigned job, because you are bad at it.
8. "Throw Everything!"
Today, this is a popular meme since our mothers believe that everything our generation considers unnecessary and wants to get rid of is valuable and will be required at some point. One of the popular memes I remember involved a youngster telling mother, "Mom, should I throw this?" during Diwali. Mother responds, "You and your degree are worthless, too, so should I also throw you out?"
9. "You take Bathroom, I Take Bedroom"
Suddenly, I remember Monica from F.R.I.E.N.D.S, who is known to be cleanliness freak and also the leader. I have my own Monica, my mother, who is best at dividing jobs and giving me the worst one.
10. "Kaise Saaf Kiya hai, Surf Ka Pani Daal" 
Nothing is best for her. As if surf ka pani is going to get years mess clean in one day.
If you have any more or want to tell how's your Mom During Diwali Ki Safai, please add them in the comments section so we can continue the list.