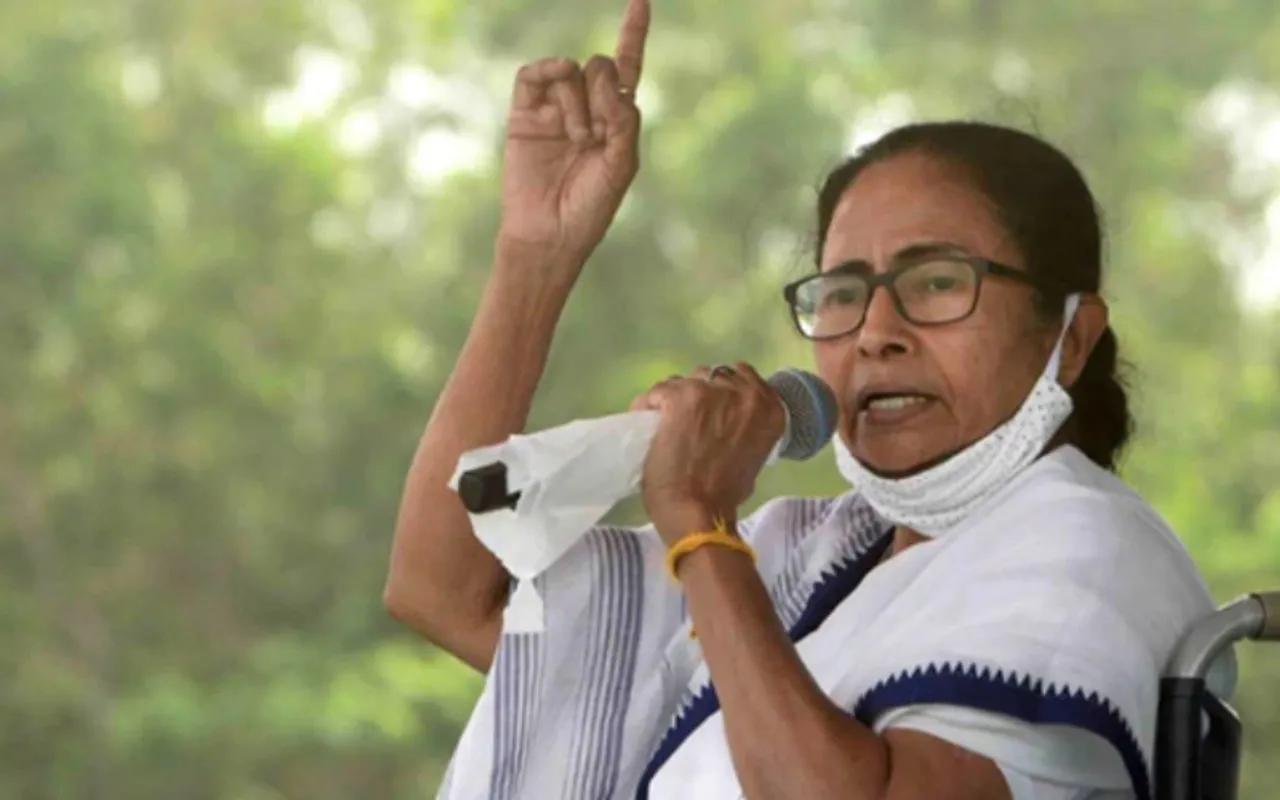 Mamata Banerjee Breaking Stereotypes: A hundred years ago, Gopal Krishna Gokhale a prominent freedom fighter and social reformer had said, "What Bengal thinks today, India thinks tomorrow." A lady clad in a saree with slippers on her feet ferociously proved that point. Again.
The thumping victory of Mamata Banerjee's party in the Vidhan Sabha Elections 2021 is a burning revelation of the fact that Bengali's are one of the most politically conscious communities in the country.
Today, a woman has led from the front. She had been cornered with various flaws from her past, yet she fought back with progress and development as her ring leaders. She choose to neglect the fact that polarisation was being preached, instead raised her voice for all people to stand united.
She took on the challenge at hand and turned it into one of the finest victories to be written and re-written over in the annals of Indian Politics.
Today, Bengal rejoices. Today the woman who was berated and insulted at Esplanade 30 years ago (1993 Kolkata firing), stands tall as the beacon of hope the people of Bangla.
Statistics show that 50% of all eligible voters in West Bengal are women. She harnessed this majority, helping them at every step, asking them to come out in numbers and most importantly instilling in them the confidence to lead from the front.
People of West Bengal accepted several women-centric social welfare schemes which she had introduced with the intention of uplifting those who were in need. Her policies have been lauded not just in India but abroad as well.
No wonder Times still rated her as one of the top 100 most influential women of the century.
Today, she has shown that one can insult a woman, can break her morals, demean her, prohibit her, derail her, but when she finally decides to fight back she can change the game on its head.
Mamata Banerjee, keep breaking stereotypes.
Mamata Banerjee Breaking Stereotypes, Watch our video here:
 

View this post on Instagram

 
The views expressed are the author's own.