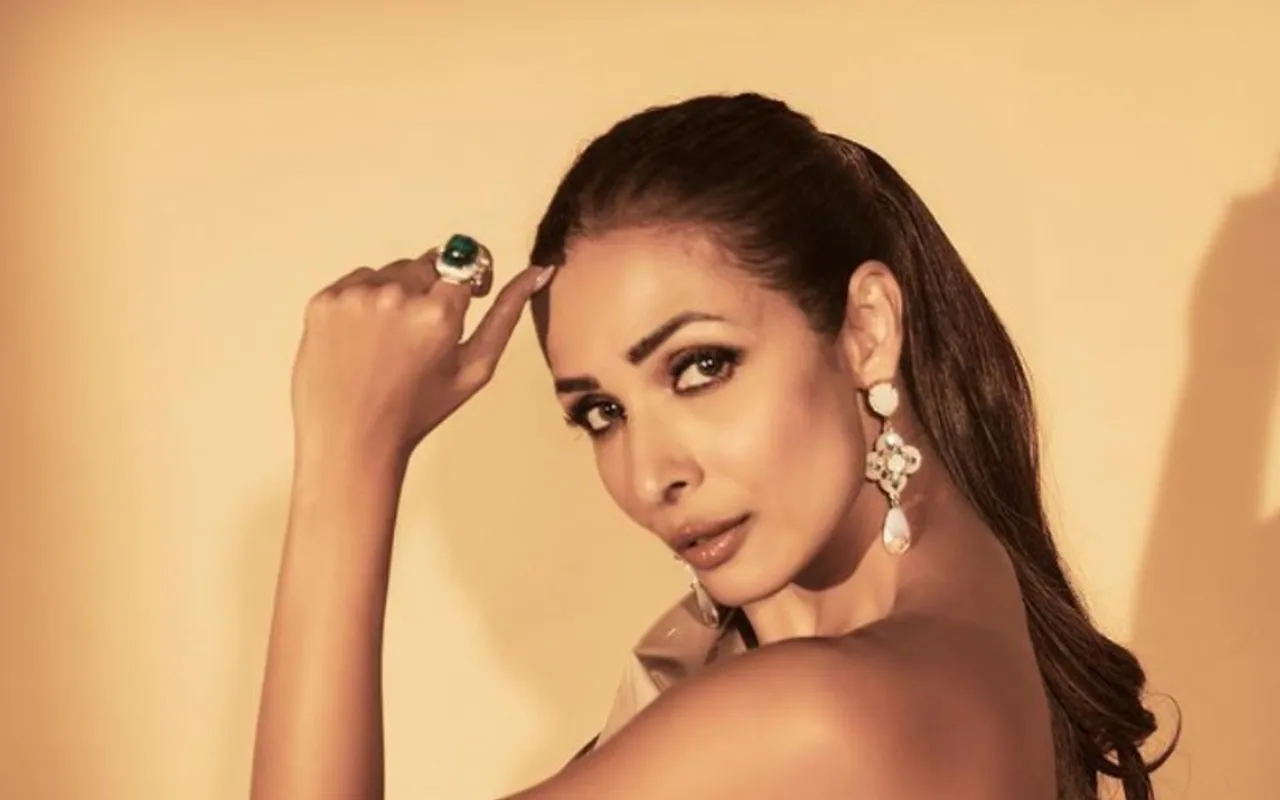 A needless controversy has erupted around Malaika Arora braless photos, clicked by the paparazzi when the actor recently stepped out on the streets of Mumbai for a morning walk. The 48-year-old was policed heavily by netizens last week after the said photos surfaced on several media pages with headlines screaming about how she ditched the constrictive undergarment.
While many digital news outlets sexualised the photos, announcing that Arora had sent temperatures soaring with this apparently 'bold' act of hers, a section of social media users seized the moment to lament over how women today are overstepping the values of culture and dignity.
One is hard-pressed to determine which of the two takes is more reprehensible than the other.
When men are liberally permitted, even cheered on sometimes, by society for ditching all clothes to pose topless, why does hypocrisy surround women who make a choice as simple as to ditch an undergarment? Why must we measure everything women do against the scale of honour?
---
Suggested Reading: Indian Media Gives Masterclass In Crass Coverage As Malaika Arora Ditches Her Bra
---
Arora walking out of her home without a bra is neither a political statement nor an act of daring. Hundreds of women do it everyday, and more so, following the onset of the pandemic that has made the bra - a contraption that often brutally renders its wearer short of breath - obsolete.
There is also raging dialogue around the subject of how practical this contentious piece of undergarment actually is. Turning the tide on the mainstream narrative that bras are advantageous to retaining breast form, many women today are arguing they are wholly overrated. ">Watch interviews here.
Back to Malaika, it is tiresome that a morning walk she took was scrutinised so. Most women will tell you they wake up braless in the morning. Many remain that way through the day. Many others slip their underwear on to evade judgment exactly as is being meted out to the Bollywood star.
---
Suggested Reading: Does Priyanka Chopra Deserve Hate Because She Had Her Baby Via Surrogate?
---
As an audience, we are okay with a Hrithik Roshan or an Akshay Kumar flaunting their chiselled abdomens, on display in full glory, on screens both big and handheld. We drop jaws in awe of their abs, stacked like sturdy biscuits even at these leading men's middle ages.
But god forbid if a woman decides to ditch her bra even a single day. She is, as Arora was, called names of all sorts, chided for 'behaving' this way at her age, censured by defenders of the tradition of female chastity.
Actualising the Free The Nipple movement that calls for topfreedom equality in a country like India would be a radical long shot anytime in the near future. Its advocacy is taboo in the majority of communities across the world. But dare we at least begin a conversation on the hypocritical standards of decency and morality differentiated for genders?
Who stuffed the worth of a woman's virtue in her bra? Why are we so resistant to a woman finding some semblance of comfort? On a morning walk, that too. Is it not high time that we challenged the patriarchal definitions of propriety that bind women as tight, if not tighter, than the bra?
Views expressed are the author's own.