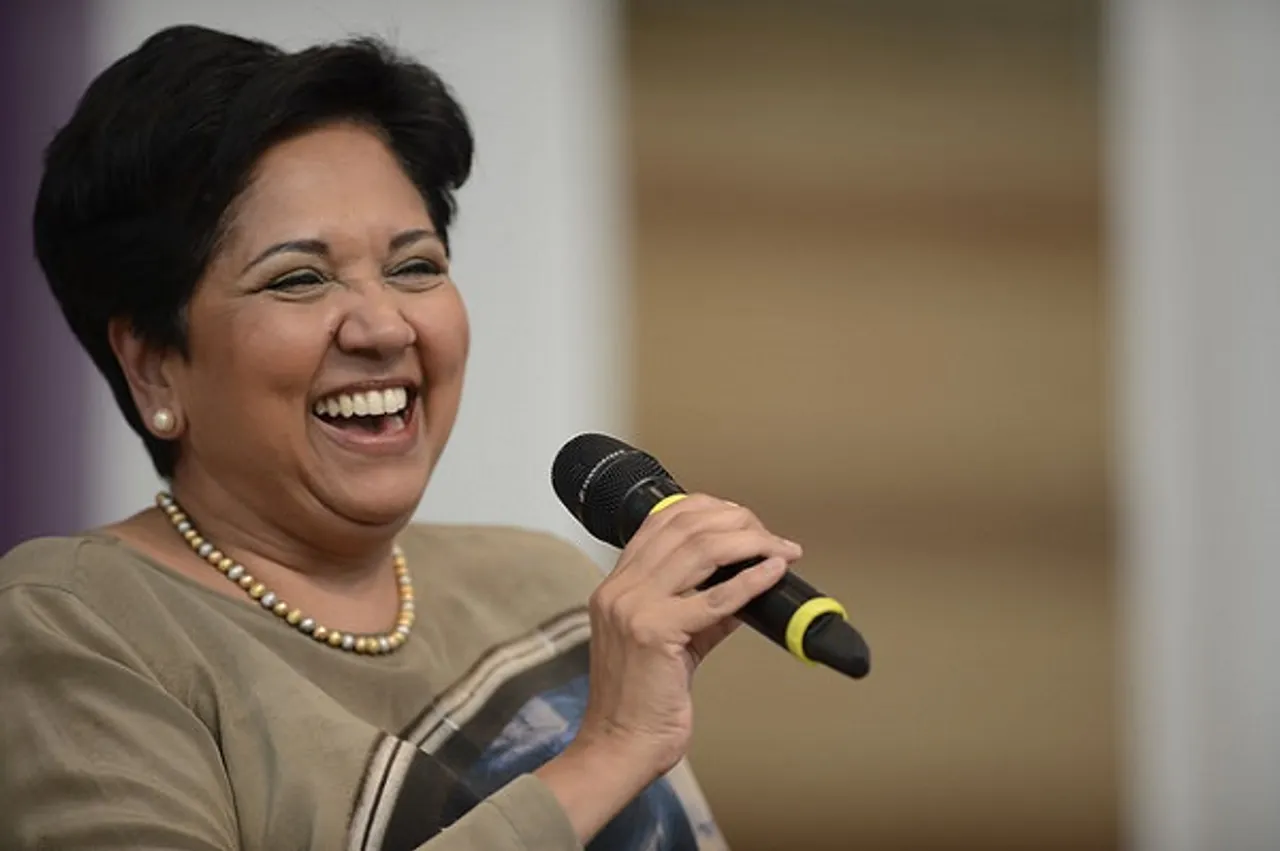 Indra Nooyi pay raise remark: She has been a standing inspiration for girls and women the world over, but especially in India where gender disparity, especially in fields of work and leadership, has a glaring presence. But to move par stereotypes (and fabulously) is possible, is what former chairperson of PepsiCo and among the most powerful global women Indra Nooyi proves.
Her association with leading corporates places India-born Nooyi as an important female figure in the universe of business. In Forbes' recent 'America's Richest Self-Made Women' list for 2021, her current net worth was valued at $290 million. For a woman of colour to get so far in a white male-dominated industry packs hope for dreamers of gender equality.
But a recent interview of Nooyi, published in The New York Times Magazine, presents a puzzling picture that has prompted readers to ask some very important questions.
"I find it cringeworthy. I cannot imagine working for somebody and saying my pay is not enough," the 65-year-old declares. "I've never, ever, ever asked for a raise."
Cringeworthy? Perhaps a less-privileged woman than Nooyi, struggling to claim her right to work and work with dignity in a testosterone-fuelled environment against all barriers of patriarchy, would have used a word different from that.
Working women, both at the bottom and near the top of the leadership rung, surely know the value money holds as a decider of not just lifestyles, but also their worth in workplaces. It is a factor in how seriously working women will be taken. The pay gap backed by inequality has forever undervalued and underrepresented women. Is demanding your worth then really "cringeworthy"?
Indra Nooyi Pay Raise Comment Fuels Debate: Does It Affect Representation?
But Nooyi is Nooyi - a wealthy, corporate heavyweight famous as an industry leader. And as per the interview, it was in that context that she made the remark that has now sparked a furore with regard to gender pay disparity.
When interviewer David Marchese, referencing her autobiography My Life In Full, asks Nooyi how her attitude towards money changed during her career once she was "very handsomely compensated," the former PepsiCo CEO recalls how feedback to her was always about her not asking for enough.
"I said: 'I will never ask my board for more money. Whatever they give me is much more than I would have ever had.'" She adds she even passed up a raise offer in the wake of a financial crisis. On whether there was "anything gendered" about that decision, Nooyi says, "I think it's me, just me."
Here are some social media reactions: 
I wish people would bother to read the Indra Nooyi article properly. The crucial phrase, IMO, is CEO asking board for a raise in a financial crisis. It is a v specific instance. I don't see anything there where she recommends this for other women. Taken out of context.

— Kavitha Rao (@kavitharao) October 8, 2021
This is not only garbage advice, it's also harmful, esp for women who struggle to get what they deserve. Women who are constantly told that defining their worth and asking for it is somehow unwomanly and cringeworthy. https://t.co/mqueNOiLt6

— Karanjeet Kaur (@Kaju_Katri) October 7, 2021
This is cringeworthy and shocking from Indra Nooyi ... Maybe she was unique and exceptional ... but most of us got paid less than men ! In the largest paper I used to joke that they prefer women not because they believe in equality but because they pay us LESS! https://t.co/0zHqWwZyuQ

— Sucheta Dalal (@suchetadalal) October 8, 2021
Globally, as per the International Labour Organisation (ILO), women are still paid approximately 20 percent less than men and that it would take at least another two centuries to close the gap. In 2018, ILO held India as the country with the highest wage gap in the world and this year, the World Economic Forum's Global Gender Gap Index Report noted that the participation of women in the labour force and technical roles shrunk.
The state of women in the employment sector is thus precarious, even as there is a general sense of the world becoming more inclusive, equal and empowering.
Though putting her remarks in the context of her powerful position where she had more than she could have dreamt offers a different perspective, there is still something to be said about Nooyi's thoughts on "working for somebody and saying my pay is not enough" being "cringeworthy."
With big companies minting profits off the hard labour of countless workers, is it not fitting for employees to continue asking for more as enterprises grow? How will women "working for somebody" move ahead in capitalistic, patriarchal economies if not by making forthright demands to be remunerated what they are worth? Won't the system continue to exploit them if they don't?
Women with pockets as deep as Nooyi's perhaps have the leisure of forgoing an earning here and there. The rest of us cannot afford to and shouldn't.
Views expressed are the author's own. 
---
Trending now:
&t=2s