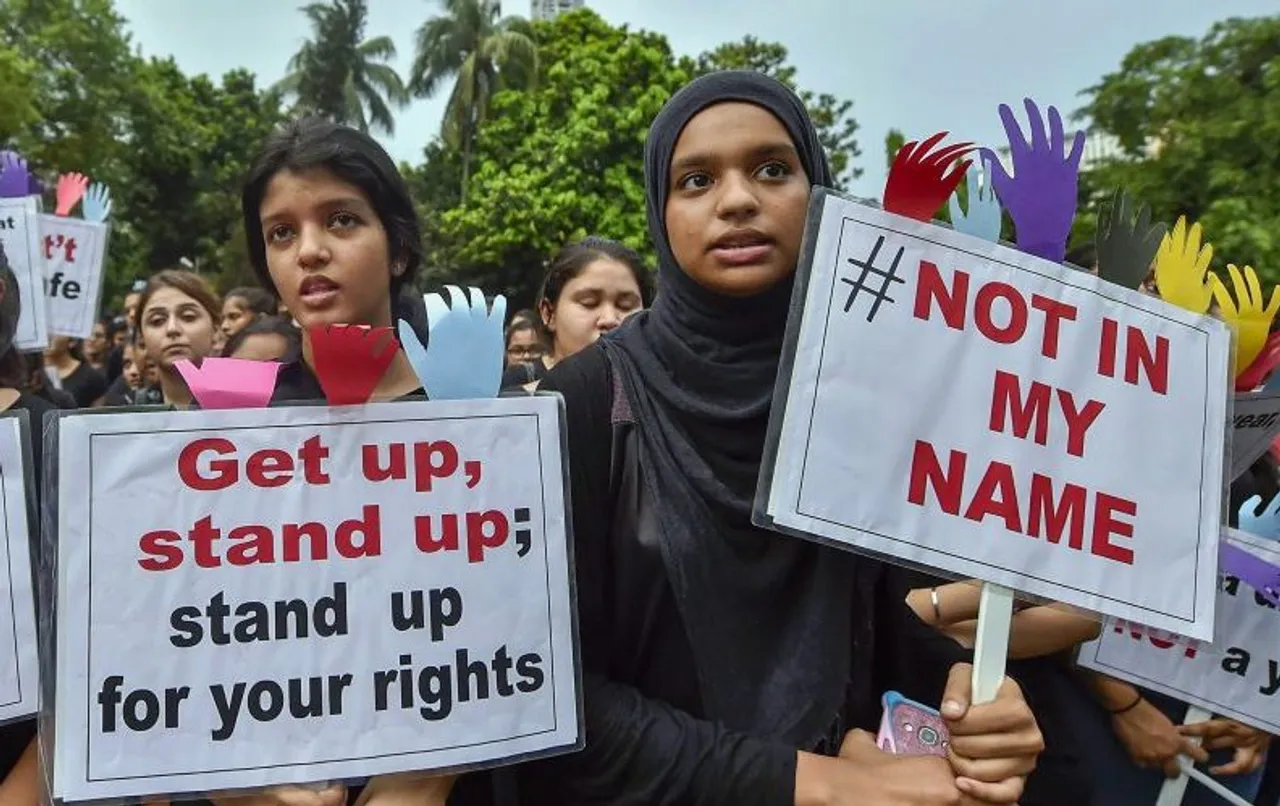 A minor girl was allegedly gangraped in Hyderabad in a car by five men on May 28. Since then instead of conversations about the safety of women, we are seeing politics and religion take centre stage in the matter. One political party is blaming the other for the delay in providing justice, while one community is calling out another. In this entire episode, think, does it really matter from which religion and caste the survivor and perpetrators are? Does it matter what political affiliations they have?
This is a trend that we have observed in the past as well. Rape ceases to be a crime and becomes an agenda as politicians gain vested interests in it. Blame it on the opposition, blame it on the girl for stepping out at night or going to a pub, as in this case, and blame it on her family too. Every highly reported sexual crime brings with it a barrage of thoughtless and sexist statements that leave women wondering- this is the society that I must turn to in times of distress? These are the elected leaders who I expect to fight misogyny and the blight of sex crimes in the country?
Social media users as usual had a lot to say regarding this matter. "A minor girl was literally raped and all people on this bird app care about is the religion. Start seeing it as f**king humans who got violated. Caste or gender doesn't matter. Nobody is f**king safe," wrote a Twitter user.
Religion should be kept at arm's length
Another user wrote, "i've been seeing a lot of people tweeting "muslim" rapists, "hindu" rapists, "hindu" victim ???? A Rapist is a Rapist A Victim is a Victim CLEANSE your mindset not everything must be made into a religion issue FFS!"
When religion comes into the picture one community gets pitted against another and the real issue gets side-lined. If the religions were switched, it would still be a girl who got raped. But right now, both Indian media and us as a society seem to be thriving on hate-mongering. We want to pass the parcel of blame in hands that we do not like and thus rape just becomes another reason to demonise a community for the sake of political agenda.
---
Suggested Reading: How A Recent Perfume Ad Promotes Rape Culture In India
---
In Hyderabad gangrape case justice takes a back seat
The perpetrators are allegedly from politically influential families and that, claim the common citizenry, is the reason for lack of speed in dealing with them. Whether the perpetrators belong to political families or are common citizens shouldn't matter at all when a crime as heinous as this is committed. The only concern should be speedy justice for the survivor. But today, no political party in the country wants to give up a chance to sling mud at its opposition, even if that derails a survivor's quest for justice.
As social media users point out, "For every incident if accused is from "A" political party, B will raise and do all drama for their political gains and vice versa ...sadly no one wants justice it's all political games. Not left and not right we should stand Straight with The "Truth"."
What is shocking is that a video is doing the rounds on social media of the survivor, in which she can be seen towards the car in which the crime was committed, along with the perpetrators. Apart from the authorities, does anyone have any use of the video? Isn't it pure sensationalism on part of India media to share this video in order to gain some eyeballs? Doesn't it give people yet another chance to shame the survivor for what she wore, where she was or why did she leave with those men?
---
Suggested Reading: Why Was She In A Pub? Victim-Blaming Begins In Hyderabad Gangrape Case
---
Politicising a crime as heinous as rape is the worst thing we can do to a survivor, her family, her quest for justice and to all the women of this country. This is because we are talking about the problem in all the incorrect contexts possible. How then, will we be able to find solutions that'll bring down the number of rape and gangrape cases that India sees on a daily basis? How will we make streets safer for women in this country, if our focus is not on poor understanding of consent, the prevalence of rape culture and toxic masculinity?
With each debate on religion and politics around rape we are setting back our aim to make India safer for women by years and our girls will continue to pay the price for that for decades to come.
Views expressed are the author's own.