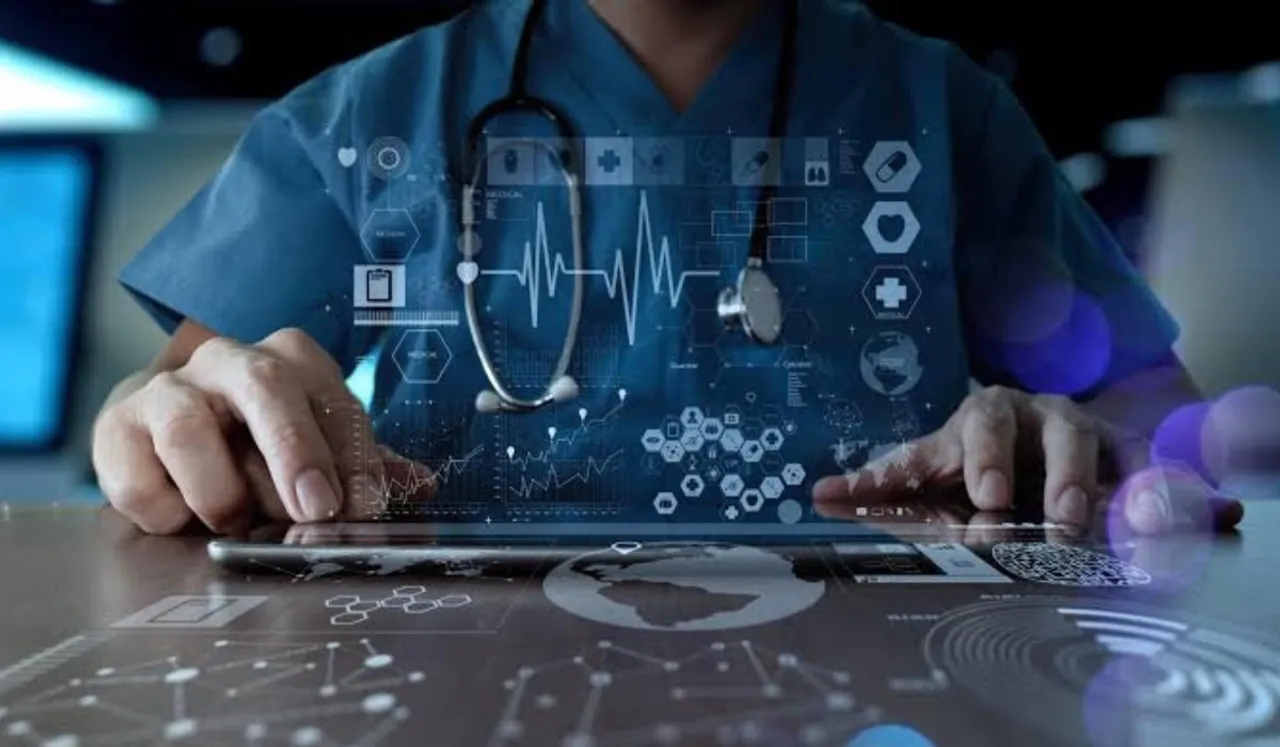 Access to healthcare in India has improved over the years, but it remains a distant dream for most - especially women.  According to the National Family Health Survey (NFHS), as many as
60 percent of women

in India face issues in accessing healthcare.

This disturbing data is largely attributed to inadequate infrastructure and insufficient health personnel. A recent development, however, has been the development of numerous health tech providers' services to the most remote regions across the country.
Healthcare Access For Women Through AI
Today, women's health issues have gained wider acceptance, and the stigma associated with them has also been reduced due to more open public discourse around menstrual health, sexual and reproductive health, etc. Women are gradually becoming more vocal about products and solutions that make healthcare more accessible and affordable for us. The use of technology in healthcare has increased significantly over the last few years and is forecasted to grow in the coming years. Women may now track and monitor health metrics including menstrual cycles, fertility, and overall fitness with increased penetration of smartphones and wearable devices.
Technology advancements like telemedicine, artificial intelligence, machine learning, augmented reality/virtual reality, and wearables can close the gap and increase access to and affordability of healthcare. One of the prevalent trends in the health tech space is Mobile Health or mHealth. Women can receive health education and information on topics including menstrual health, reproductive health, and other health-related topics. Women can also use mobile apps to track their health indicators and receive personalised health recommendations. This is a valuable resource, especially for women diagnosed with Polycystic Ovarian Disease (PCOD), Polycystic Ovary Syndrome (PCOS), and pregnant women.
Another growing technology that benefits women tremendously is telemedicine. Telemedicine, much like mHealth, deals with virtual communication between patients and physicians. Telemedicine allows doctors to connect with patients virtually through video conferencing, thereby reducing the associated travel costs. At the same time, it also ensures that patient information is protected and allows for timely remedy. This is extremely beneficial to expectant mothers who need regular consultations with their gynaecologist or obstetrician.  Additionally, it also provides women with greater privacy in accessing healthcare services, which can be especially important for sensitive issues like reproductive health. Women can now discuss their health concerns with a healthcare provider and receive medical advice and treatment recommendations, irrespective of geographical or socio-economic barriers.
Artificial Intelligence (AI) is another cutting-edge technology that can help bridge the gap in healthcare access for women in India. AI algorithms can analyse large amounts of healthcare data to provide personalised healthcare recommendations for women. It can help women receive targeted and effective treatments tailored to their health needs. AI can also predict health risks and identify health trends, allowing healthcare providers to intervene early and prevent health complications.  For instance, AI algorithms can anticipate which women are at risk of developing cervical cancer and provide recommendations for screening and treatment.
Enhancing the health status of women in every corner is crucial to ensure a better society for all. Distant hospitals/clinics, unavailability of proper transportation facilities and financial disability are the major hurdles to healthcare accessibility. Technologies like mHealth, tele-health, and electronic health records can bridge this gap to make healthcare accessible to women everywhere and streamline the process. With these advancements, women are empowered to be their healthcare advocates and can constantly monitor and track their health records.
Every woman has a unique body type and mechanism. Hence, everyone requires personalised care that addresses their specific health concerns. Personalised medicine will offer treatment and prevention plans tailored to each unique individual. The 'one-size fits all' model cannot understand and cater to the needs of different women. Technological advancements in AI/ML, big data, robotics, and data analytics have helped overcome this challenge to an extent.
However, and, it is equally crucial to make sure that the use of technologies is accomplished in a manner that is sensitive to the demands of Indian women and appropriate to the culture. To achieve this, more women should be involved in the design and development of medical technologies. These services must also be inclusive of all cultural backgrounds and experiences while also being respectful of those cultures. Modern technology can alter women's access to healthcare in India and enhance their general health and welfare in light of these factors.
Women are fighters and caregivers in equal measures. As far as the critical topic of access to healthcare is concerned, we need to continue being aggressive (with a purpose) and make our mark in technology that helps in bridging the healthcare gap.
The author Anusuya Rangasamy is the Deputy General Manager, Digital & Automation, Siemens Healthineers India.
---
Suggested reading: Digital Gender Divide Must Be Bridged For Equitable Social And Educational Development