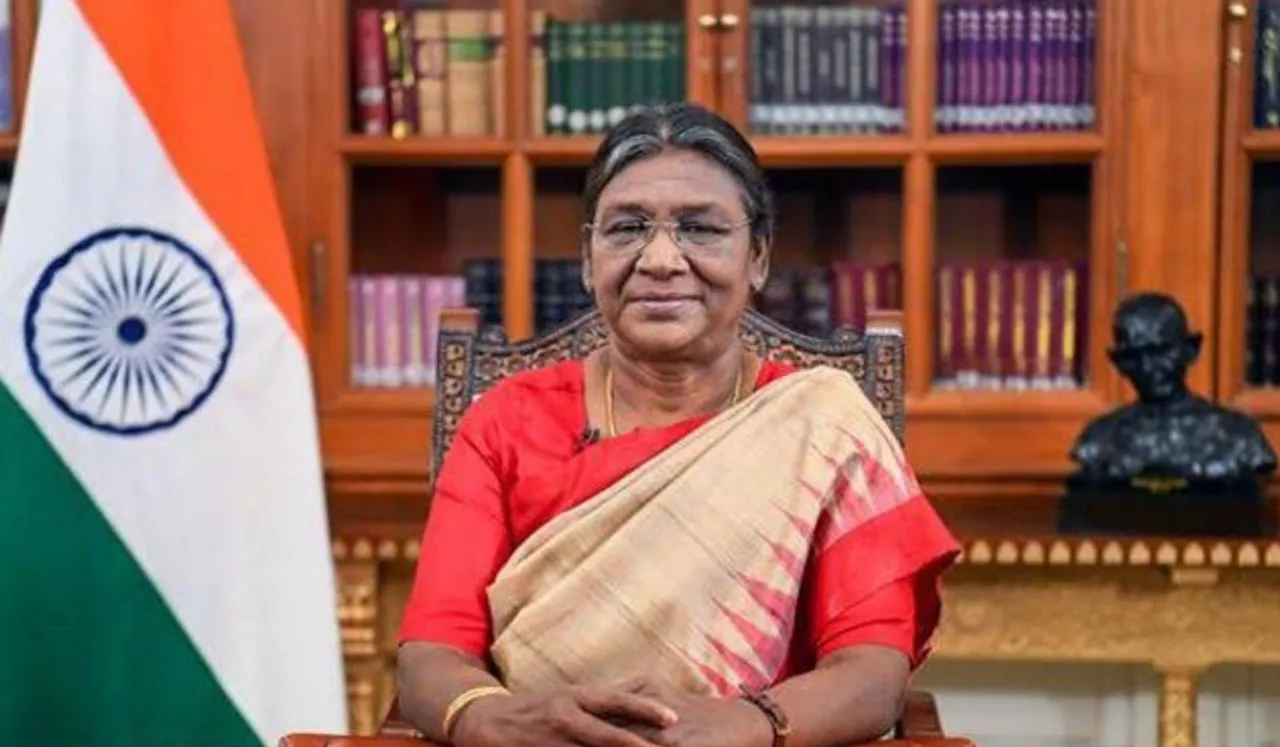 Clad in a handloom saree with a red border, Draupadi Murmu was seen sweeping the floor at a Shiva temple in Mayurbhanj's Rairangpur town, situated in Odisha. This is the first image of Murmu which comes to mind, taken shortly after the National Democratic Alliance (NDA) government announced her name as its presidential candidate. Like most women politicians in the country, Murmu seems to love her sarees and is seen carrying them with much elan.
When she went to Delhi, to file her nomination, she was seen wearing a plain white saree, teaming it with a full-sleeved blouse. This attire seemed to have a personal connection to Murmu, as it was a keepsake from the days she spent at Prajapita Brahmakumaris Ishwariya Vishwa Vidyalaya, while she was coping with the tragic passing of her son in 2009.
According to reports, Murmu spent three months at the ashram and developed a bond which prompted her to visit it whenever she found time. However, this plain white saree isn't the only one that we have seen Murmu wear. The 65-year-old former teacher's love for handloom was evident throughout her presidential campaign.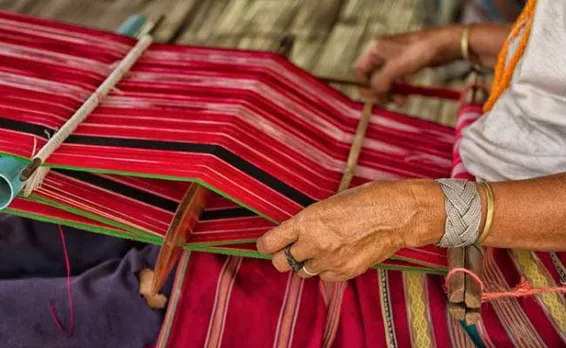 Handloom in Rashtrapati Bhavan soon
droupadi murmur
It is heartening when public figures like Murmu endorse the work of our local weavers. Women in our country do not need any encouragement to wear a saree. It is a garment that we love and adore. However, with popular brands and designers capitalising on the appeal that sarees seem to have (re)developed in recent times, what we buy and who we buy from is something that needs our attention more. Women who love sarees need to ask, what more can be done to better the lives of weavers in India who are preserving an age-old tradition with manual labour and have to compete with the speed and efficacy of technology.
From Kanjeevaram to Benarsi and Chanderi silk, or Bandhani and Katha work sarees, weavers across our country produce handlooms that are not only part of occasions like weddings and puja but also are an heirloom. Every time I go back home, I grab a maroon Katha work saree from my mother's wardrobe and duly tell her that she is to give it to me when she gets bored of it. I suspect that day will ever come.
Draupadi Murmu with court chief justice Virendra Singh
Picture By: One India
Handloom sarees are also a part of our memories, that form an integral part of conversations around special occasions. Remember that magenta Bandhej saree you wore for your brother's pre-wedding rituals? Or the red Benarsi saree that made atya (father's sister) stand out during the Ganpati festival, with every woman stopping in her tracks to admire the exquisite silk?
Women actors and politicians in India have repeatedly flaunted their handlooms - Rekha and Kanjeevaram, for instance, make for an inseparable pairing. If Droupadi Murmu is elected, her collection of handloom sarees will move to the Rashtrapati Bhavan, coming into the spotlight like never before. The constitutional head of the country to endorse the weaves and weavers of India could yet again encourage more and more women to buy and wear local.
Views expressed are the author's own.
---
Suggested reading: How Pooja Jagadeesh's Saree Styling Has Built A Fan Following