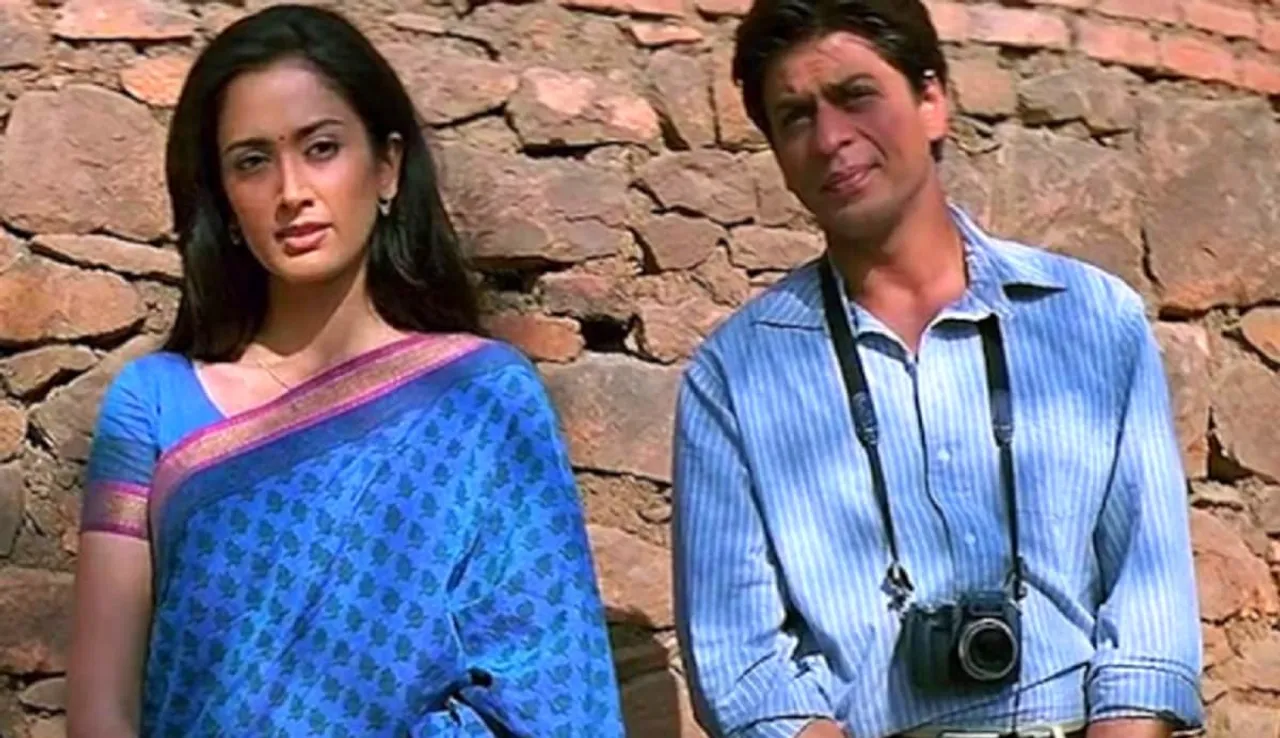 When we go through the plethora of films made on the relationship between a teacher and students in Bollywood, they mostly revolve around male teachers. Even when films do feature women teachers, they are either overly sexualised or made into side characters who have nothing much to offer.
In reality, we see so many women as teachers growing up in schools and colleges. Even women are subjected to the advice very often that teaching as a profession is ideal for them because of its limited job timings and because women are touted to be instinctively affectionate towards children. And many women actually end up being teachers. Then why do we not see the real representation of their kind in films?
Representation of male teachers in Bollywood
Teaching is considered to be a noble profession as it builds the minds of future citizens of the world. Students often look up to their teachers for all kinds of advice. But in Bollywood films, there is a huge disparity in the representation of such characters. We have seen plenty of male actors in roles of inspiring, friendly and brilliant teachers in films.
Hrithik Roshan plays the character of Anand Kumar, a legendary mathematician in the film Super 30 and how he teaches his students without even expecting a fee. In Taare Zameen Par, Ravi Shankar Nikumbh, played by Amir Khan, changes the life of a child who struggles with a learning disability and sees himself as a misfit.
The film shows how the right teacher can carve out the best in their students. Then there is Jeetu Bhaiya, played by Jitendra Kumar in the web show Kota Factory, a teacher who becomes a friend, philosopher and guide to his young students in Kota and inspires them to look at life more practically in order to score well in exams. However, Bollywood films and series seldom give women teachers such larger-than-life characters.
---
Suggested Reading: Top 5 Bollywood Stars Who Worked As Teachers Before Entering The Industry: Read Here
---
Representation of female teachers in Bollywood films
In films like Kuch Kuch Hota Hai or Main Hoon Na, it was very clear that women teachers in these films were not meant to be taken seriously. Mrs. Braganza might be quite a memorable character from Kuch Kuch Hota Hai but is she relatable? She is reduced to being a comic relief. And when we talk about Miss Chandani from Main Hoon Na the first visual that comes to mind is her jaw-dropping entry and hair flips, something no student in any school has related to when they see their teachers walking past their corridor. Miss Chandani's character was nothing but eye candy. It is as if the only purpose of her character is to fulfil some misogynistic sexual fantasy.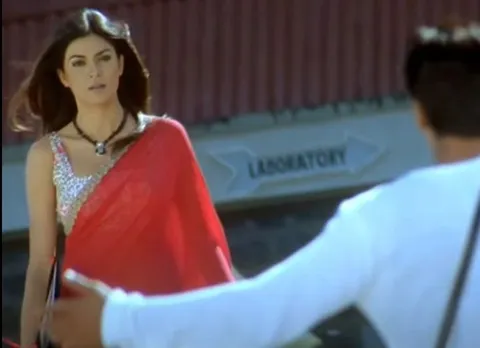 In decades worth of Bollywood films, we have seen very few nuanced portrayals of women as teachers on the silver screen. One such film is Hichki featuring Rani Mukherji as Mini Mathur, which tells the story of a teacher with Tourette syndrome who struggles with her insecurities and troubles to help her students get a better education. Hichki is that rare film that portrays women teachers as inspiring, empathetic and empowering.

My favourite bit is the portrayal of Gayatri Joshi's character Gita in Swades. While the film is a gentle poke at the nationalism debate with a nuanced look at homecoming, Gita's feistiness is equated to her stand on bringing out a change for the better. She works as a teacher in a local primary school set up by her parents, however, with no better infrastructure available at hand the students quit school during primary years. She repeatedly makes the panchayat notice these shortcomings and fights her way to the school students, especially girls. 
Women like Savitribai Phule are remembered even today for their contribution to education and shaping young minds. She was India's first female teacher. Another inspiring example is Vimla Kaul, an octogenarian educator and social reformer who still teaches underprivileged students even after 25 years of retirement. There are plenty of women-run schools and colleges around the country and every student can share the contribution of their teachers in their lives. Women deserve to be represented properly and given fleshed-out roles in big-budgeted films in Bollywood because their stories deserve to be told.
---
Views expressed are the author's own.