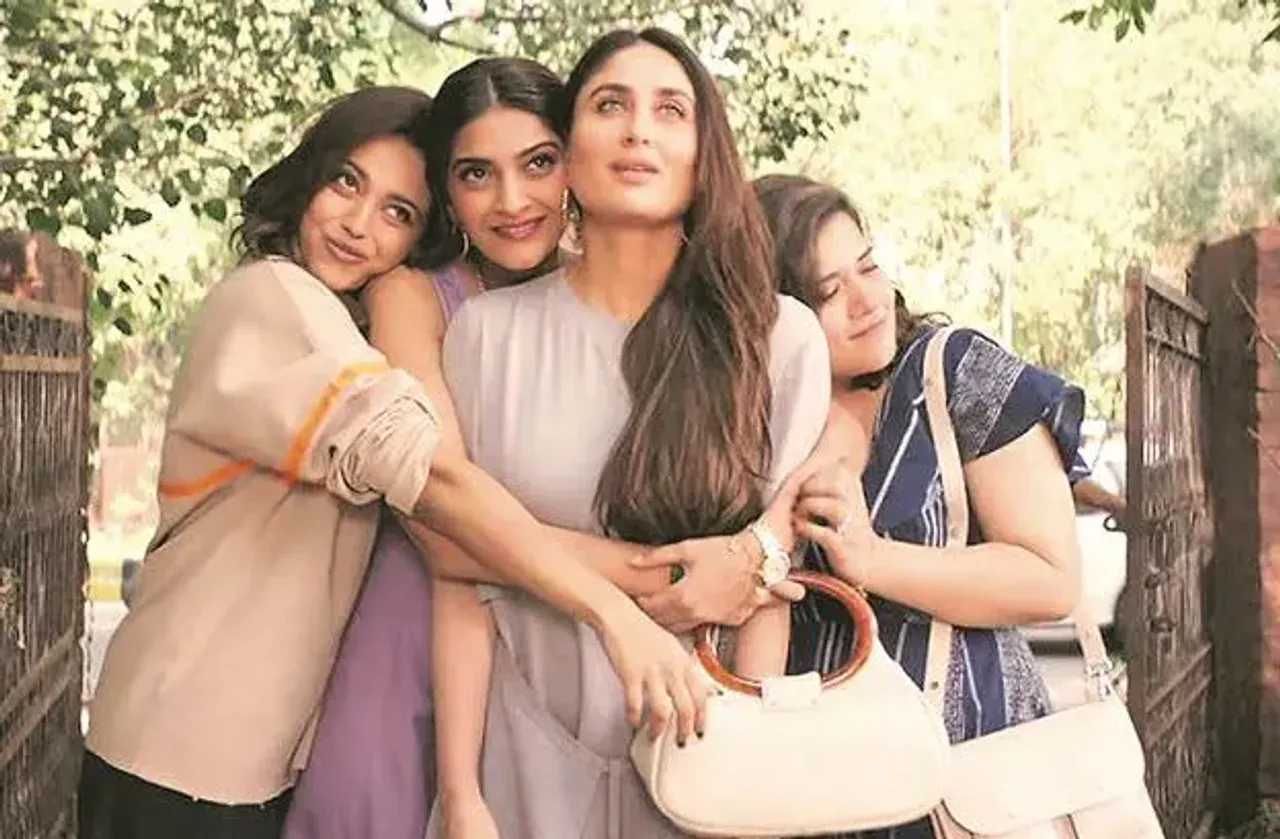 Hope for the best and expect the worst. Since childhood, women are conditioned to abstain from demanding anything and settling for the hand that fate deals them. Additionally, even their littlest requests for basic rights are dismissed as unrealistic expectations. However, it's important to remember that it is society and not fate that is dealing them the cards in most patriarchal set-ups. And when faced with such unfair brushing-off by the world, women can only turn to the other women around them for empathy, solidarity, and the power to fight back.
 

View this post on Instagram

 
Expecting The Impossible or The Bare Minimum?
Deeming women's demands as unrealistic expectations only feeds the sexist narrative of women being inherently hysterical beings who have little to do with practicality. Additionally, it's a mechanism for 'putting them in their place' and making sure they stay there. What are often dismissed as unrealistic expectations on women's part are actually perfectly legitimate demands necessary to lead a life of respect and contentment. A person's expectations are based on his/her idea of self-worth. The same is true for women as well and this is what makes such an unfair dismissal an impediment to women empowerment. My male friends have often diminished my idea of a perfect partner – one who values my opinions, gives me freedom, and upholds feminist ideals – as a frivolous search for a non-existent, too perfect to be true Prince Charming. It is only my female friends, many of whom expect similar qualities, who assure me that my expectations aren't all that illogical or unfounded.
Also Read: My Imposter Syndrome Finds Its Root In A Gendered Upbringing
On the professional front, too, 'settling' is supposed to be every working women's middle name. When women are made to feel that they don't deserve that promotion or are demanding too much vis-à-vis maternity/period leave, it leads to an internalisation of imposter syndrome in them. And if it weren't for fellow women who cheer them on and help them raise their voices to get their rightful share or status, women would continue to wane in a vicious cycle of self-doubt and guilt. Being too 'demanding' is exactly how women obtained most of the basic human rights they enjoy today. Consequently, this accusation has to be met with the hostility or stoicism that it deserves, on both personal and professional fronts.
The Sisterhood of Solidarity
More often than not, female solidarity is not about radical uprisings or full-frontal counterattacks. Instead, when a woman begins to question her expectations and, by extension, her worth, all she needs is a shoulder to lean on and an ear to vent to. This unconditional solidarity is often provided by her female friends, who have the power to not only sympathise, but empathise. In this context, female friendships are so much more than mere socialising or hanging out. They can be better defined as support systems, being each other's mutual cheerleaders, and having each other's backs. After all, it is imperative to ensure that no woman is left behind, however 'unrealistic' or 'demanding' her expectations from life might be.
Views expressed are the author's own