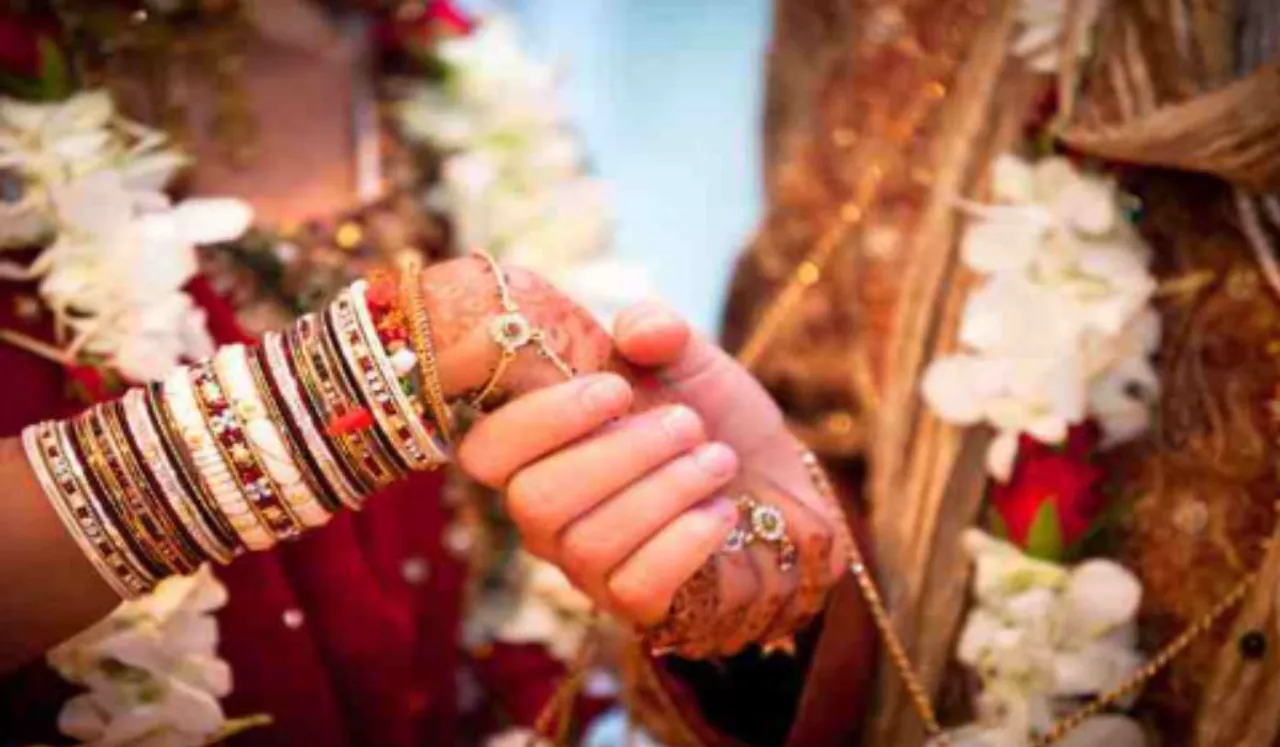 Both men and women are heavily judged in the process of arranged marriage, while the focus lies on salary and social standing for men, for women, families are more concerned about how obedient she is and her cooking skills. A woman recently shared her experience in an arranged marriage set-up on social media and the netizens found the struggle highly relatable.
In an arranged marriage set-up, the girl's and boy's families have different yet long lists of expectations. Looks, appearance, skin colour, height, weight, features, behaviour, habits, friends, there are a lot of such things that are judged before approving a girl or a boy.
For women, education doesn't matter as long as she knows housework and the job won't matter because their focus should remain on children and housework, not their career. That is the sad picture of arranged marriage set up in India.
---
Suggested Reading: This Couple Tells Us How Arranged Marriages Can Be Happy Spaces Too
---
Expectations In Arranged Marriage
A woman on Twitter shared her experience of arranged marriage and how she is often told ridiculous things, such as she doesn't look like an 18-year-old when she's actually 25. She also spoke about how her potential matches' mothers also rejected her for being 25 and not 22, meanwhile, their sons are in their late 20s and early 30s.
An important thing that she mentioned was that she was going through all of these ridiculous remarks and terrible meetings just for the sake of her parents despite the fact that it is taking a toll on her mental health. She added that she was only tolerating the meetings for her parents and wrote that she didn't even want to get married.
That is what every woman faces when she decides or is forced to have an arranged marriage. The expectations from the girls are so unrealistic that they end up questioning their own worth after getting rejected for not looking like an 18-year-old when they are in their 20s.
People often look for a girl who is quiet, knows how to prioritise her family before anything, treats her husband like God, does all the housework without complaining and is ready to compromise her personal life for the sake of her family. It does not matter how her family treats her, she is always supposed to be happy in whatever she gets and look after them for the rest of her life.
Parental Pressure For Arranged Marriage
Parents often guilt trip children by telling them that the entire family will have to face judgemental looks and comments if they don't comply with society's norms. This may be why women keep up with the constant misogyny that they are subjected to despite the toll it takes on their mental health.
Parents need to understand that instead of focusing on living up to the standards set by society, they should support their children in their decisions. It is their life and they have to live it, society does not have a say in it. People shouldn't have to put their mental health on the backburner for the sake of complying with society's norms.