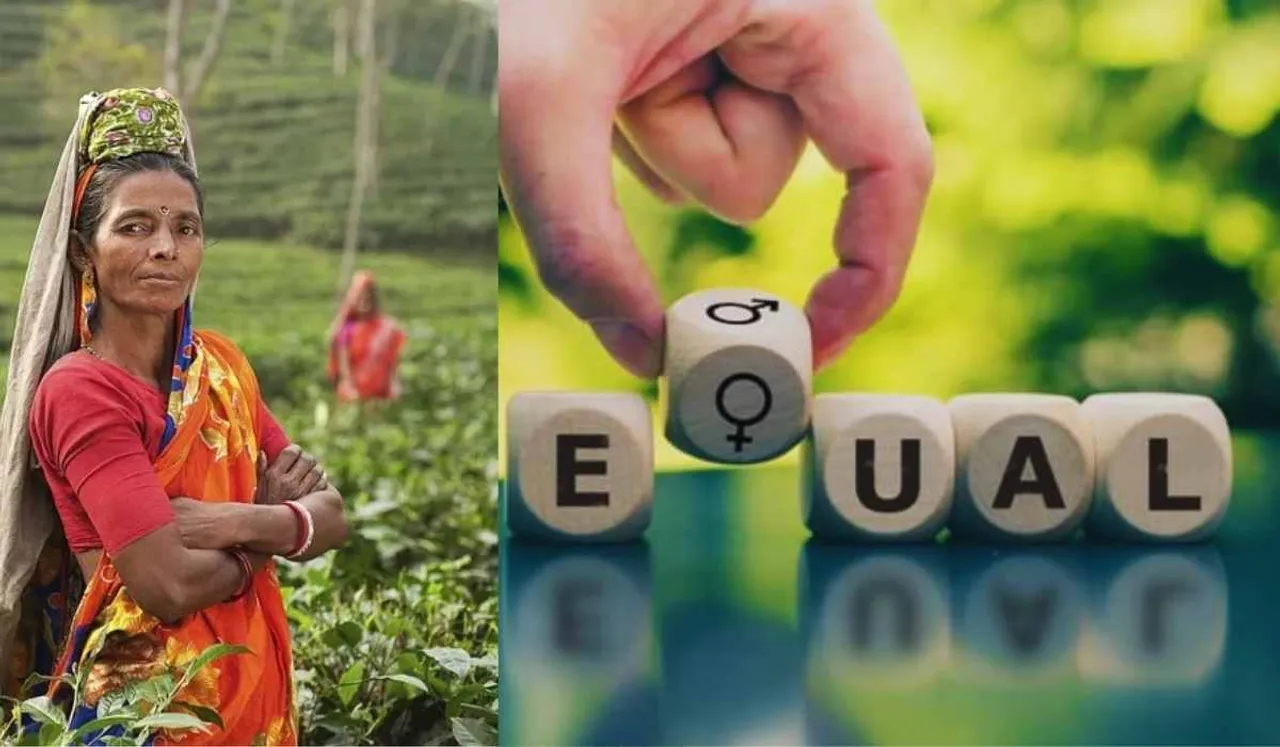 International Equal Pay Day is celebrated every year on September 18 to raise awareness about wage gap discrimination. Sexism and discrimination impact every aspect of a woman's life, including her professional life. In a perfect world, women would receive equal pay and earn the money they deserve, however, a large disparity in wages between male and female workers still exists in 2022.
A wage gap is the wage disparity between two types of workers and in India, the gender wage gap remains a persistent and pervasive issue. A majority of qualified women earn less than their male counterparts in the same post. Facing hurdles such as social stigma, a lack of facilities, and a disparity between earnings means that women often opt out of jobs.
According to the estimates of the World Inequality Report 2022, men earn 82 percent of the labour income while women only earn 18 percent of the labour income.
Oxfam India's 'India Discrimination Report 2022' showed that self-employed men earn 2.5 times more than women. The report said 95 percent of the wage gap between male and female casual wage workers is due to discrimination.
SheThePeople spoke to lawyer Aaliya Waziri who feels, "Perhaps the reason why the gender pay gap exists is because all this while we have been using the existing apparatus to fit into the gender conversation. Instead what we truly need is an approach where gender is not an "after the fact" thought but the guiding principle, the foundational element and the building blocks upon which the welfare mechanism pivots."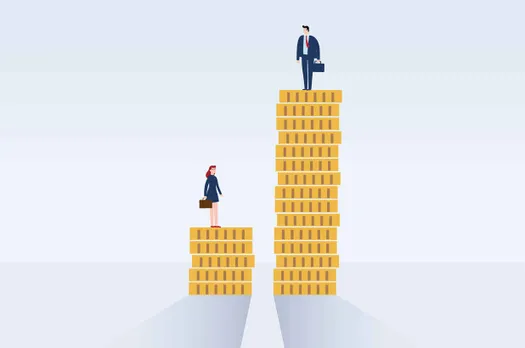 Credits: New York Post
Equal Pay

Founder of Red Dot Foundation and President of Red Dot Foundation Global ElsaMarie D'Silva spoke with SheThePeople about the discrimination and the gender wage gap. D'Silva asked, "Why should one not be paid equally as one's peers for the same amount of work done?"
The Red Dot Foundation aims to end violence against women using crowdsourced data, institutional accountability, and community engagement. The president of the organisation D'Silva added that gender wage discrimination was "unacceptable in the 21st Century when we have women in leadership roles all over the world as well as in key roles like astronauts, Presidents of countries and more".
D'Silva said, "It is disrespectful to not acknowledge the hard work put in by women as well not compensate her adequately."
---
Suggested Reading: Not A Penny More, Not A Penny Less: Why Equal Pay Is Such An Issue?
---
Why Is It Important To Close The Gender Wage Gap?
Actor Nayan Shukla, recently seen in the latest season of Masaba Masaba spoke about why it was imperative to act now to close the global gender gap. Shukla mentioned reading the Global Gender Gap Report 2022 and learning "It will take another 132 years to close the global gender gap."
Shukla said, "For this Great Demographic Reveal to take place in favour of women as a real phenomenon, we must act NOW."
Equal pay for women is imperative for the mission of achieving gender equality. When women are paid less for the work they've done, their skills and accomplishments are undermined and minimised.
The gender wage gap sends a clear message, no matter how qualified a woman is, a man will still be preferred for the same job and will receive better treatment due to gender bias.
A study found that the gender wage gap can be linked to childhood. According to research from the Universities of East Anglia (UEA), Birmingham and Brunel, the time young girls and women spend in unpaid household work contributes to the wage gap. Even in White House Equal Pay Day Summit, US Vice President Kamla Harris said, "We're long overdue in the fight to close the wage gap for women in our nation."
A report released by United Nations International Children's Emergency Fund (UNICEF) revealed that girls between the ages of five and fourteen spend 40 percent more time, and 160 million more hours a day on household chores as compared to boys their age.
From a young age, women are expected to prioritise family and household work without receiving any form of payment. The pattern of expecting hard work without proper financial compensation persists until adulthood as women begin searching for jobs. It's time that society stops underappreciating women and their contributions and starts telling them that they are not worth less than a man.
Waziri says, "Including unpaid care work in our legislation will yield effective policymaking to acknowledge the social and cultural constraints contributes to the gender pay gap. In order to plug the loopholes that persist in our efforts to achieve women's empowerment what we need is a mechanism that redistributes the time devoted by women on unpaid domestic care work by including men into the equation."