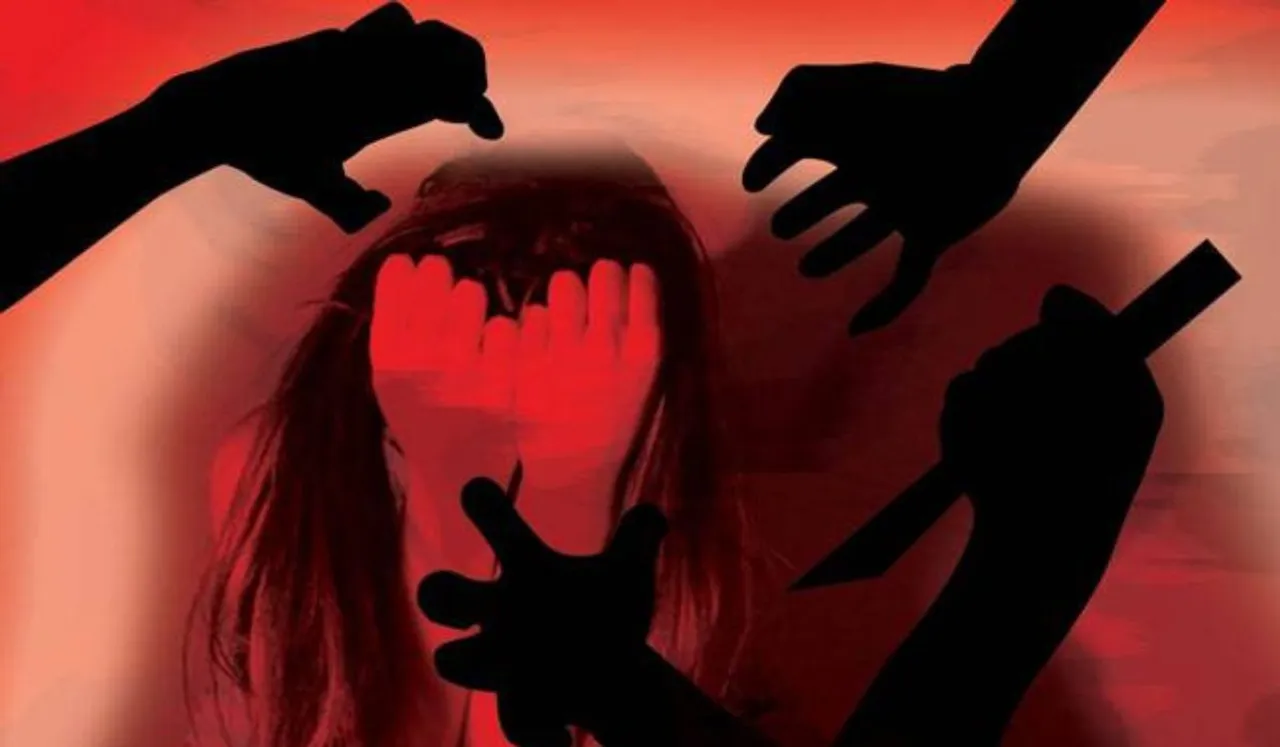 Trigger Warning: Contains graphic depictions of violence, murder
In a horrifying incident, CCTV footage captured a 16-year-old girl being brutally stabbed to death by a man in full public view in northwest Delhi on Sunday. The accused, who is alleged to be her boyfriend, stabbed her 20 times before repeatedly thrashing her with a huge stone.
It was reported that the girl was in a relationship with the accused but had a quarrel with him on Saturday. The next day, when the girl was passing through a street on the way to attend the birthday party of her friend's son, she was obstructed by the accused and stabbed repeatedly.
The deceased girl as Sakshi and the accused as Sahil Khan. Apparently, the girl had allegedly seen the tattoo of another boy's name, Praveen, on Sakshi's forearm, which enraged him. The accused, Sahil Khan, who worked as an AC repairman, confessed to committing the heinous murder during a police interrogation.
He admitted that he killed her in a rage and expressed that "he had no regrets about it." He claimed that the girl had broken up with him and was back with her former boyfriend, whom he was intimidated by. He alleged that they had been dating for three years, and he was enraged as the girl had started ignoring him.
Police investigations have revealed that Khan also had another identity as "Sunny" in his area. After knowing his true identity, the girl wanted to distance herself from him, which led to a fight between them. It was also revealed that the accused had recently bought the long knife that was used to commit the murder. The cops have yet to recover the murder weapon, though.
After committing the heinous crime, Khan fled to his hometown, Bulandshahr. He called his father from his aunt's phone, who happened to be with the police. Thereafter, they immediately rushed to Bulandshahr, traced the mobile's location, and took him into custody.
The girl, a resident of JJ Colony in Shahbad Dairy, was found lying dead by police officials. Her body was shifted to the hospital, and the officials are awaiting the postmortem reports.
Meanwhile, the Shahbad Dairy Police have registered a case under Section 302 (murder) of the IPC against the accused, identified as 20-year-old Sahil from Uttar Pradesh. The accused was arrested hours after the brutal murder.
Delhi Girl Stabbed To Death
The video showed the man stopping the girl and mercilessly stabbing her multiple times and then thrashing her with a huge stone while people just hurried past without even making an attempt to intervene and save the girl. About 10 people would have crossed by, and all they did was either walk past as fast as they could or pause for a moment and silently witness the ghastly murder.
How can someone possibly watch such a brutal crime happen right in front of their eyes and do nothing? The accused was alone, and there were at least half a dozen people around when he began attacking the girl. Couldn't they have overpowered him with collective effort regardless of how strong he was? Would they have walked past such a gory crime if the girl was someone they knew?
There is a wide possibility that the girl might still be alive if at least one of them had tried to intervene and save her. Why do people lose their humanity and empathy during such incidents? While we feel enraged when we come across such incidents on the news, why are we not ready to save someone in distress? What is stopping us from helping a fellow human being in a life-or-death situation, despite knowing that we could save them if we joined hands?
Whenever possible, women prefer to walk down crowded streets rather than deserted ones since they don't expect to get attacked. Women have a sense of assurance somewhere deep inside that, even if they are attacked, there might be someone to help them if they are on a busy road. But incidents like this make us lose faith in humanity.
The apathy among the public gives men the guts to commit such brutal crimes. They can rape women and throw them on the streets, dead or alive; they can murder a woman in broad daylight and no one will interfere; they can misbehave with a woman while surrounded by people and get away with it because the public doesn't interfere, as most people wouldn't want to get themselves tangled into police and criminal issues.
It's a travesty that what the minor girl witnessed during her last few moments of life was how heartless society was. When we would never wish this fate for ourselves and our loved ones, shouldn't we have the social conscience to help out when someone is genuinely in trouble?
---
Suggested Reading: Rajasthan: Teacher Burnt Alive, Bystanders Film The Incident Instead Of Helping Her
---