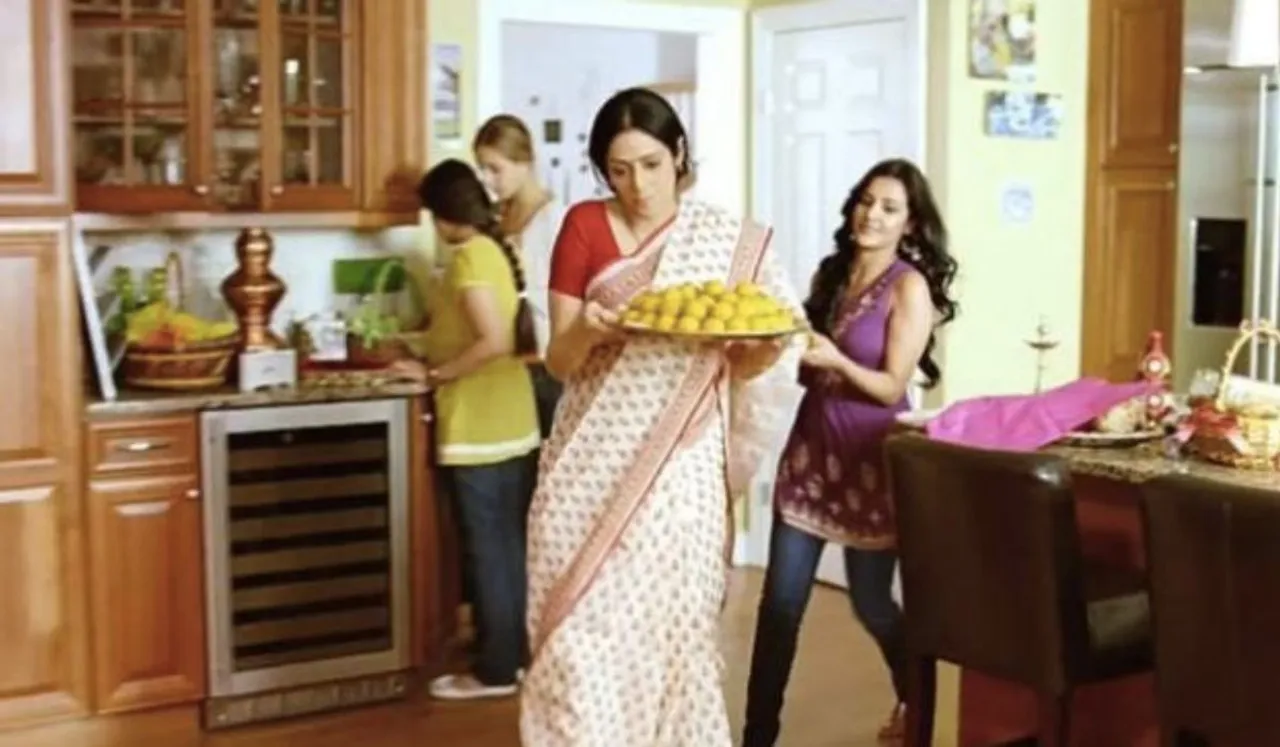 Indian households experience gender stereotypes and cognitive workloads faced by women when it comes to performing household functions. We still do not have enough stay-at-home men in India owing to the stigma associated with it. 
Household chores are still perceived as a woman's only domain in many households in India. Some households are progressive enough that men participate when asked. However, men believe that women do it better and that it comes naturally to women. 
A paper titled 'Gender gap in mobility outside home in urban India' was recently published. The study was published in Travel Behaviour and Society on Science Direct's journal in February. The study covered 1.38 lakh urban Indian households out of which 88,914 were men and 84,207 were women. This study found that more than 50% of urban women did not step out of their homes. Only 13% of urban men were recorded as pupils who did not step out of their houses.
The study revealed that 52% of women respondents to the study's survey spent above 5 hours performing household work. These chores involve cleaning, decorating, cooking, etc. Add to those childcare activities that Indian married women perform as unrecognised labour. 
The study reveals that the time that women spend on domestic chores and the hours spent by them outside are indirectly proportional. The more time spent on domestic tasks increases, the less time they could afford to spend outside. Only 1.5 % of men out of the 1.38 lakh urban Indian households spent above 5 hours on household chores. 
---
Suggested Read: We Asked Homemakers What They Wish For On Women's Day: This Is What They Said
---
Cognitive Workload On Women
SheThePeople reached out to working women in different spheres to understand the cognitive workload and the gender stereotypes they experience in the domestic domain. 
"I think men in my household don't involve themselves because they feel women will do it better than them. However, when it comes to electricity bills I'm not bothered about them. The bills are paid by them. Household chores, coordinating with the maid, Urban Clap service order, because I'm very tech savvy, it becomes my duty. As I have UPI and I can quickly pay", said Tanushree Mehra, the former Director of Communications at Viacom 18 Media Private Limited.
"Luckily I'm part of a family that is very open because if I ask for help I'll get it. They think that I have better aesthetics and so they leave it to me. Domestic help is there. Cushions, towels, bedsheets, and additions in my house I take care of myself. In my case, it's a given.  When my help is not there my husband is happy to wash the dishes, he'll lay the table, and remove the utensils", added Mehra. 
Jonaki Pandit, a faculty at a University in Kolkata said, "if my mother is sick then I expect the males would help and check the kitchen logistics. However, this does not happen. They expect to be told and then they will go out and purchase. If they're not told then we work with what's already there in the house. I feel that if women can come home after work and check the logistics to assess what has to be purchased the next day, then so can the man. This doesn't happen but it should."
Susmita Das, a colleague of Pandit said, "when I'm at home and busy with office work, I do feel that if my brother took some responsibilities of sharing tasks with me then I'd feel free from such tasks and be able to invest my mind elsewhere. I always want men in my house to notice and perform such tasks themselves. It doesn't feel nice to always nag them." 
Minal Pareek, Head of the Department of Journalism and Mass Communication of a leading University in Kolkata conveyed,        "Online is bliss for me. I tag my dabbas with parameters drawn. So that my maid and children can read when something is getting over and how much of it to use. Saying men should do it or not is futile. Eventually, it falls on the shoulders of women and women have gotten accustomed to it."
"My son is almost 11. There are days when he'll call to tell me that the bread or sauce is not there. My children serve themselves and eat. The mother must make them realise that it is not the girl's job. Whatever my daughter does, my son also has to do. I tell my son that he has to pour himself his own glass of water and that I, my daughter, or his grandmother are not going to do it for him. And he's growing up learning this so I hope he'll turn out to be different when he grows older," added Pareek. 
"I do not have a maid. I look after all household tasks and logistics. It does become difficult. Men only perform household tasks at my house when I scream or shout to get the job done. They do not wish to perform such tasks because they feel that cleaning the house is a woman's job. Different strata of society might have a different story to share but I feel having non-participative men for household chores is the same for all middle-class women," stated Runu Ghoroy a National Award-winning MMA fighter and coach. 
While speaking to these women, a conclusion can be drawn that working women have a different exposure to men in society than women who have stayed back at home.  Women who are homemakers are not recognised as 'working women' in India simply because it is unpaid. Working women are overworked as they come back home to assume the cognitive and manual work associated with household tasks.
Domestic chores come across as a sphere that sees the most amount of participation by women. Emancipation of women cannot come about in society without such gender stereotypes and the cognitive workload associated with it being broken. 
The views expressed are the author's own.