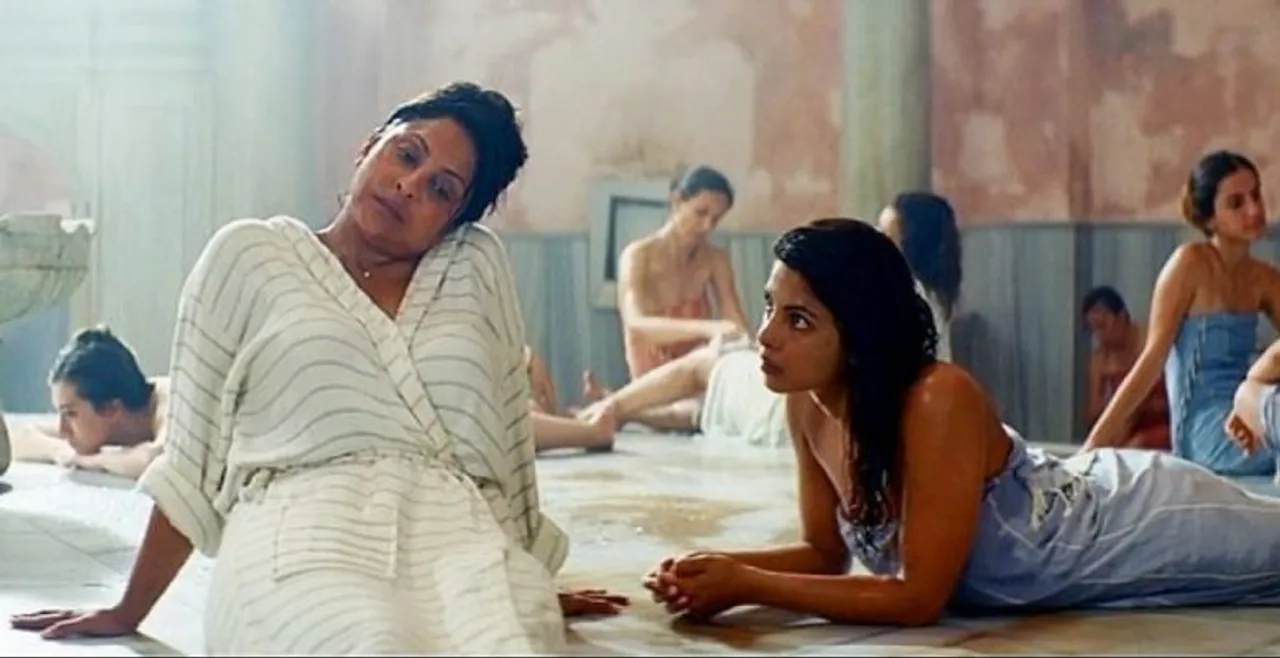 Career or marriage? Many women come across this question at least once in their lives. Women are made to choose between a happy married life and a successful career. At the same time, men don't have to make any such choices. They are free to lead a life that has both marriage and a career. In fact, it is a necessity for men to continue their careers even after marriage. But is this fair?
In our society, domestic work is considered a woman's primary duty. Sitting at home and taking care of the family is termed as the significance of a woman's existence. Since childhood, a woman is trained to be a submissive dulhan or bahu who serves the men in her house.
Recent research is also proof of the same. According to the study, 50 per cent of women have never stepped out of their house because of being engaged in housework. This is also the reason why the percentage of the female labour participation rate is decreasing.
In the phallocentric world of patriarchy, women are defined in terms of men. Women don't have an identity of their own. A woman's role is all about serving men and being their support. For food, money and safety, women must be dependent on men. And these are the reasons why a woman is forced to choose marriage over a career. But if a woman chooses a career over marriage, she is shamed for trying to shape her own individuality. An ambitious woman is the 'other' that constantly threatens the centre of the patriarchy that is ruled by men in business. Patriarchy cannot stand a woman choosing career, dreams and ambition over her primary duty of being a wife.
Why can't women prioritise careers? Why can't women too dream about being leaders? Why must they sacrifice their dreams and career in order to get married?
In fact, women are comparatively more confident when it comes to growth in careers. A survey revealed that 64 per cent of women are confident of performing their manager's or boss' task better than them. But only 47 per cent of men think so. But the problem is women lack opportunities to move ahead in their careers and prove themselves.
It is because of this stagnancy in careers due to unequal opportunities, many women quit their careers and deprioritise them. Marriage has become a reason now behind the unequal opportunities for women. Employers do not hire women because they assume that women will quit their jobs after marriage, pregnancy or post husband's promotion. This is partly true because after marriage if a woman tries to continue her career, her family and her responsibilities towards it make it difficult for her to manage. Sometimes family pressurise women to quit their careers and sometimes women do it voluntarily because they are unable to manage both the office and the home.
But is this fair? Why should marriage be an obstacle in a woman's career? Or why should career be an obstacle in a woman's happy married life? Why can't women choose both careers and marriage and be happy and content in life?
Moreover, it is also not fair to force men to have a job post-marriage. In our society, a man with a good job is only accepted as a suitable groom. Otherwise, families don't marry their daughters to unemployed men who can't take care of their wives. But should the burden of earning for the family solely reside on men? Should men be the only breadwinner of the house? Can't men be the homemakers and women the breadwinners? Can't men and women both earn and share the responsibilities of the house?
So dear society, once you remove the lens of patriarchy, society would be a better place for both men and women.
Views expressed are the author's own.
---
Suggested Reading: Gujarat Bride Dies, Groom Marries Her Younger Sister: Why Are Daughters Treated As Objects?