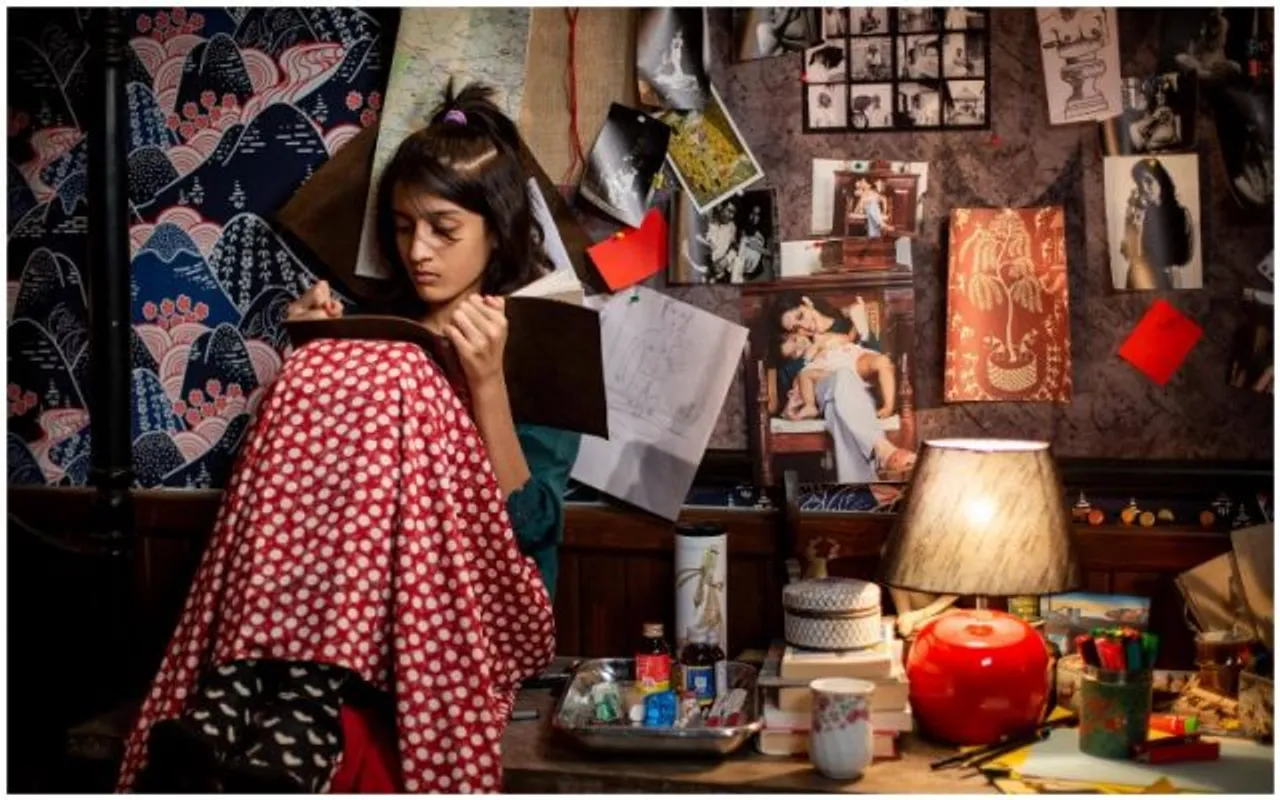 Bombay Begums NCPCR Notice: A show which has children in it is not always meant to be watched by them. As adults, we need to open our eyes and ears to understand what needs to change.
NCPCR has asked streaming giant Netflix to stop streaming Alankrita Srivastava's Bombay Begums over the inappropriate portrayal of children. It is being said that the show "will pollute young minds, may result in abuse and exploitation of children." But is the show meant for children just because it has underage children in it? The show is 18for + and periodically calls for viewer's discretion for its content. The show also depicts one lesbian and one interfaith relationship and has a disclaimer "we don't endorse the relationship between the character." I was hoping for a world where we will not need such a disclaimer!
With Bombay Begums National Commission for Protection of Child Rights took action based on a complaint that alleged that the series normalises minors indulging in casual sex and drug abuse. A 13-year-old girl is shown smoking and drinking and snorting drugs. There is a young boy who visits a sex-worker to figure out his sexual urges. A 13-year-old wants to have sex, a bunch of young girls click pictures of their developing body parts to share it with their love interest. Is it an unreal depiction of teenage? Doesn't it sound like a headline for our newspapers? Do we all not have a friend who rebelled because of an extremely strict upbringing?
Let's recall the Boys Locker Room conversation which took over our timelines some time ago. Teenaged boys were sharing pictures of girls, some as young as 15-16, objectifying them, morphing their pictures, using abusive language and talking about 'gangraping girls'. 
The National Medical Journal Of India in its report dated (2017) states "earlier, substance use was considered as a problem associated mainly with street children but is now increasingly being seen across various subpopulations of children."
 A 13-year-old wants to have sex, a bunch of young girls click pictures of their developing body parts to share it with their love interest. Is it an unreal depiction of teenage?
The commission has made it very clear that the OTT platform must furnish a detailed action report within 24 hours and that failing to deliver would lead to the initiation of appropriate legal action.
In the recent past, OTT shows have been getting frequently caught up in rows with governing bodies for something or the other, a kissing scene in a temple, the portrayal of political readers, encouraging crime. Is it an unreal depiction or do we simply want to deny that what is being depicted on the screen may be rooted in reality that we disapprove of?
Why are we still living in denial that sex is a natural urge and the moment your body starts changing you are going to be inquisitive about it? Why do we continue to tell our girls that they need to keep themselves safe? If you have watched the show all the "objectionable" acts mentioned above are undertaken to find social acceptance. Social acceptance in a young adult's life is the keyword. Shai and Rani set a trend for the modern-day mother-daughter relationship. Rani the stepmother, hugging Shai when she reaches her menarche is a dawn of a new era in pop-culture, were a plethora of menstrual taboos which has plagued our society have been broken.
It is easy to call out content that makes us uncomfortable, but shouldn't we also ask, how far is it from reality, and why does it make us so queasy? Besides, is it too much to expect grown-up people, who are the target audience of this series, to rather reach out to teens and have a chat about this cultural conflict, and what is causing it, rather than simply shoot the messenger?
The views expressed are the author's own.