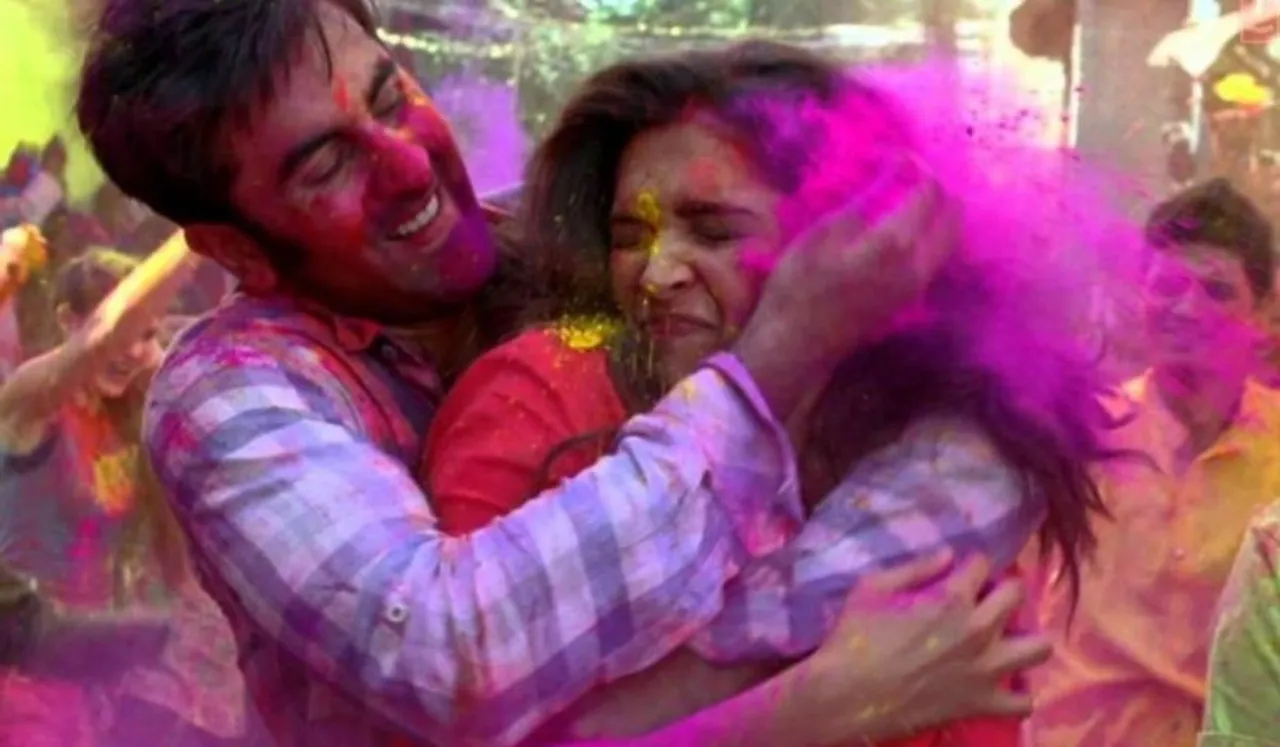 Festivals are times of celebration. It signifies the unity of communities that otherwise remain separated due to social hierarchy. However, there is one group that still remains estranged during festivals. Even on the day of celebrating happiness and good deeds, this group suffers and collects bad memories of the festivals. Yes! you have guessed it right. That group is whom I represent- Women!
While festivals are happy moments for people all around the globe, for women they bring fear and traumas. For women, festivals are events when the capped tap of sexual harassment opens up and flows freely through streets and homes. For them, festivals become days on which men feel free to harass them in the name of wishing and mingling during festivals.
Bharat Matrimony Ad Controversy
However, the saddest part is that people are not ready to accept this bad side of festivals. They are not ready to see that the festivals of their community can be harmful to some. This is the reason why Bharat Matrimony's ad became controversial. The matrimonial website tweeted, "This Women's Day & Holi, let's celebrate by creating safer and more inclusive spaces for women. It's important to acknowledge the challenges that women face in public spaces and create a society that truly respects their well-being - today & forever."
Many people were upset with the tweet because it shamed the festival of Holi by labelling it unsafe for women. Many criticised the fact that only a particular communities' festivals are targeted. People instead of acknowledging the problem, and addressing the misuse of festivals, are busy discussing which communities' festivals are best. Despite visibly showing problems in the way we celebrate festivals, people are busy ignoring and justifying it.
The reality is much opposite than a person can see. In our society, women are actually subjected to violence and abuse in the name of festivals. Bura mat mano holi hai scares many women who have faced harassment under this slogan.
In the year 2020, a video of two girls riding on scooty being harassed went viral on the internet, as per the video, a group of men were trying to apply colours on their faces despite their resistance. Although the woman refused to file a complaint, the police demanded action against the rowdy revelled.
Festivals Are Unsafe For Women; Accept It!
This year, a video from Daulat Ram College (DRC) of Delhi University surfaced in which schoolboys were seen scaling the walls and harassing women much older than them. A few said, "pappi do ya pappi lo." A student from DRC college said, "The sad reality is nobody is going to do anything. We have our college fest lined up, and even before that there are so many Holi events on campus and trust me, the amount of molestation that happens during Holi is too much. Last year some of my classmates went to one of these events and the crowd was so bad. There were reports of guys throwing semen-filled balloons at female DU students a few years back and yet we have these events without any proper measures for safety".
Moreover, during Diwali Fest in Miranda College, several men scaled the walls and entered into the college. In the name of attending the fest, they cat-called and groped women and also passed sexist sloganeering. A second-year BA program student said, "Men climbing over the walls to get into Miranda House during an open fest. What followed was horrible. Catcalling, groping, sexist sloganeering, and more. Men entering safe spaces to harass gender minorities is nothing new, but they outdo themselves every time."
During Eid also women were harassed online. As per a report by SheThePeople, many women who clicked photos and uploaded them online during Eid were rated and auctioned on social media. "They 'auctioned' me that day. Disgusting objectification of me in order to 'place bids' accordingly. I got to know later this was an extension of a YouTube live stream from a day ago. On Twitter, it was being dubbed 'husna pe charcha'," said Hasiba Ameen to SheThePeople. A Youtube channel named Liberal Doge was behind the online harassment of women. A clip from the YouTube channel showed two men commenting and rating women's photos and zooming in to show their features and make-up. The channel roosted Muslim women and activists like Safoora Zargar too.
These are live examples of how safe women like me and you are during festivals. Men possibly consider these festivals to be a free pass for everything and anything they want to do without being charged for it. Given the scenario, is it possible for women to enjoy festivals in public? Let me ask you. Have you ever felt safe stepping out during festivities? Were you not afraid of being approached by men who are drunk and likely to force themselves on you? Festival is the time of celebration, but dear women, do you celebrate them as freely as men?
So I don't see anything wrong with Bharat Matrimony's campaign. It reflects reality rather in a good way by educating people to be safe and to make the public space safe for others. Such warnings and messages should be circulated during every festival so that people know the sad reality of festivals in our country and try to amend them. If something is irked in you, that means the ad has hit you in right place. Think about it!
Views expressed are the author's own. 
---
Suggested Reading: Holi Harassment, No More: Has The Pandemic Given Women A Fresh Start To Reclaim Streets?