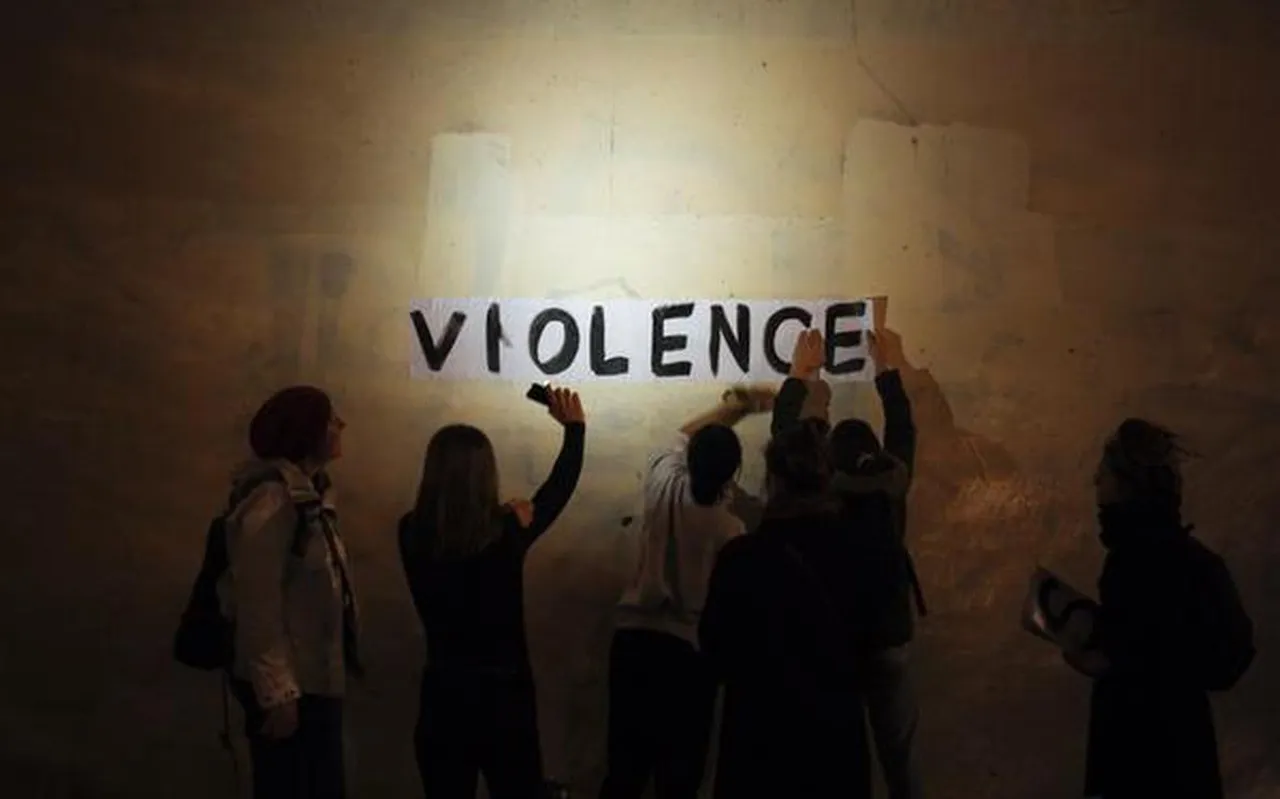 Violence against women continues to be a global epidemic that tortures them – physically, psychologically, sexually and economically. It is one of the most pervasive human rights violations, denying women and girls equality, security, dignity, a sense of self-worth, and their right to enjoy fundamental freedoms. While assumed to be more prevalent in poorer communities, domestic abuse isn't rare in affluent families either—despite what statistics indicate women of well-to-do backgrounds are probably more likely to suffer in silence.
Trigger Warning: The article talks about domestic violence.
One such incident came to the fore when a video depicting a brazen act of violence by a man against his wife went viral. The video is alleged to be from Bengaluru, Karnataka. In the video, a woman and a child can be seen celebrating a birthday party when the man starts shouting at his wife and assaulting her mercilessly. The video is even more disturbing to witness when the little child after observing his mother being beaten up by his father, repeats the actions and starts beating her up too. The video claims that the man works in an IT company in Bangalore and resides there as well.
Bangalore Viral Video Domestic Violence
After going viral on social media, the video came under the scanner of the Delhi Commission for Women (DCW) and chairperson Swati Maliwal wrote to Karnataka Chief Minister BS Bommai seeking strict action against the accused.
"This animal should be put behind bars," wrote Maliwal in her tweet while demanding for his arrest. It further came to notice that the video was almost five years old and the couple has since been separated.
However, a new video shared by the wife on social media clarified that she is still fighting for justice. She admits to filing a case of domestic violence against her abusive husband but has alleged that the police took no action, and her husband was never arrested. She describes the strenuous ordeal of court cases, harassment and intimidation inflicted by the husband. Though separated, he still hasn't divorced her and continues to torture her through multiple court cases. The disheartening point was seeing her clarifying or justifying her stance on not sharing the video earlier. To which, she says she felt humiliated. She was plagued with the "what will people say syndrome" and did not have the heart to share it then.
Domestic Violence: A Global Epidemic - Why do upper-class women hide in a veil of silence?
Such videos and many other cases shatter the long erroneous belief that domestic abuse mainly affects low-income families and that the stress of poverty may be to blame for the violence. While the increased financial stress increases the likelihood of domestic violence, abuse does not skip over the wealthy. The abuse in upper-class households has always been right in our faces. It has normalised to a point where we even refuse to acknowledge it but silently glorify it in our society.
While on the one hand, women of today do enjoy greater freedom than their parent's generation and hold booming careers and ambition, they sometimes also clash with hardline elements of our country's conservative society. Even among India's upper crust, women's freedom can be superficial. College-educated, often from well-off families and married to a partner with influence and notoriety, these women often repeatedly deny abusive behaviours in their partners because, in their minds, disclosing the abuse to anyone is considered shameful and embarrassing.
"Higher-income people hide behind what I call a veil of silence," writer Susan Weitzman, PhD, told The Daily Beast in a 2013 interview. "They believe it's only happening to them. No one can hear you scream on a 3-acre lot."
The pressures to maintain a facade of a perfect family and other values discourage some affluent women from leaving violent spouses or disclosing that they are being abused. The emphasises on materialism, perfectionism and social status provide explicit expectations for how families are expected to present themselves in public and complicates women's ability to seek help for domestic violence and other forms of abuse in their marriages.
Meanwhile, many abusers of upper caste families feel an overabundant sense of entitlement, as pointed out by the women in the viral video. Whether this entitlement is something passed down on from generations, or if it is the by-product of extreme wealth that can exacerbate abusive behaviours is up for debate. However, no amount of wealth should silence inappropriate patterns.
We must abandon the unruly idea that misogyny and patriarchy get diminished with merit, caste hierarchy or education. Patriarchy thrives on power, it is all about protecting their power. About time, we stop using education and money as a veil of moral superiority and start perpetuating women's rights and freedom.
The views expressed are the author's own.
---
Suggested Reading: Why Are We Still Not Enraged By Instances Of Domestic Violence?
---