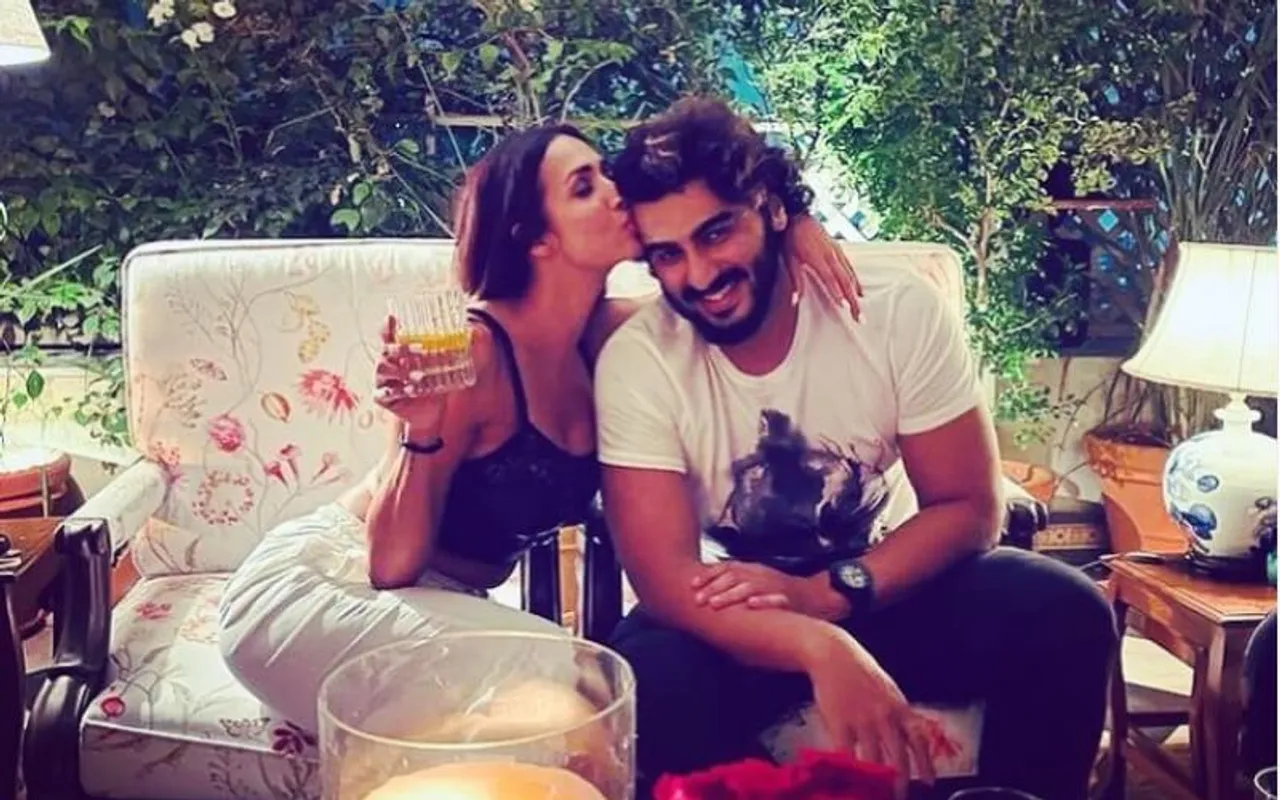 Arjun Kapoor on age gap between him and Malaika: Actor Arjun Kapoor and Malaika Arora started dating long back. However, the couple is time and again targetted by trolls for the reverse age gap between them. Arjun Kapoor is 36 years old and Malaika Arora is 48. Recently, Kapoor finally opened up about the age gap chatter around his relationship and his views further underscore the fact that we need to stop contextualising relationships.
However, can we entirely blame the troll brigade for targeting younger men in relationship with older women, when they have grown up witnessing glorification of just the opposite on the silver screen? Even today, don't we see much older heroes romance younger heroines- an unsettling trend that is passed off as a norm? For years, the traditional idea of romantic relationships has seen women be younger than men, being docile and sensitive, while men can be however much old.
A 50-year-old man romancing a 20-year-old woman is love but a 48-year-old woman romancing a 36-year-old man is cringe, what is with these glaring double standards?
Kapoor and Arora are not the only ones to face such trolling though. Priyanka Chopra is married to singer Nick Jonas, who is ten years younger to her. She too got flak for dating and marrying a younger man and Chopra in an interview pointed this double standard, saying, "I find it really amazing when you flip it and the guy is older, no one cares, and actually, people like it."
---
Suggested Reading: What's The Big Deal About Young Men Dating Older Women?
---
The entire thought process of shaming a woman dating a younger person is not a new phenomenon. Age, for years, has been a determining factor in desi matchmaking sessions. Younger women marrying older men is something that we have grown up witnessing. Seeing celebrities changing that trend can sometimes be truth hitting hard with its knuckle on the head of a sexist person, who has internalised desi matchmaking.
What I do in my personal life is my prerogative: Arjun Kapoor
While it hurts, celebs have the privilege of muting out social media controversy. As Arjun Kapoor said recently while responding to "critics on social media" going crazy over his relationship with Arora recently, "What I do in my personal life is my prerogative. As long as my work is being recognised, the rest is all just a lot of noise." He further added, "silly thought process to look at age and contextualise relationship."
Bollywood celebrity couples are caring less and loving whomever they wish to, regardless of age. Whether it be Sushmita Sen and Rohman Shawl (who recently called it quits, but on a very bright note), Neha Kakkar and Rohanpreet Singh, Gauahar Khan and Zaid Darbar and even Katrina Kaif and Vicky Kaushal, things seem to be great for them and despite their age difference.
Gauahar and Zaid have an age gap of 12 years. In a recent interview, Gauahar said that she and Zaid have "understanding and maturity," so age never matters in their relationship.
---
Suggested Reading: Are You In A Toxic Relationship? Signs You Need To Get Out Of It Now!
---
The situation is only worse for regular people, who have to face such backlash in their living rooms, from their families friends and immediate society. they don't even have the option to mute these comments.
It is not enough to call out trolls who target such celebrities or applaud Arjun Kapoor and Priyanka Chopra for giving it back to detractors. We have to normalise such relationships around us and stand by couples around us who go against stereotypes and challenge social norms.