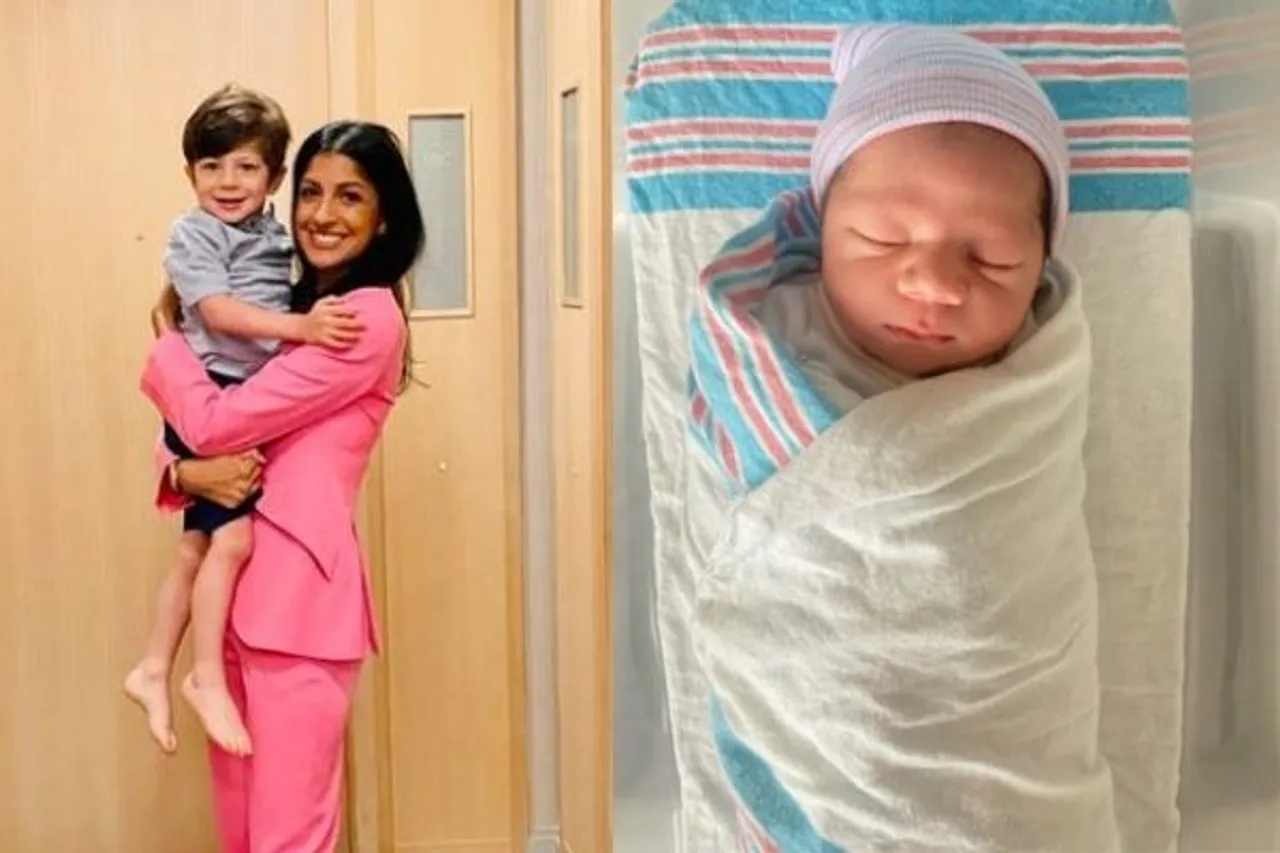 Anjali Sud, the Chief Executive Officer of Vimeo, recently took to social media and announced the birth of her baby boy, Deva, with a photo of the newborn. The American entrepreneur of Indian descent even shared the joyous news on LinkedIn- a business and employment-oriented online service that operates via websites and mobile applications.
Celebrating the arrival of her second child, Sud captioned his photo, "My beautiful boy, Deva, 4.14.22. Taking a moment to say how grateful I am: to my family, friends, the doctors and medical staff, my colleagues at Vimeo, our board, and many others. Being able to navigate this journey my way is a gift that I don't take for granted. Back to snuggles."
Soon, messages of congratulations for the new mother poured in from everyone including Logitech's CEO Bracken Darrell. Her endearing post about her son's arrival is a small nudge to us to understand that personal milestones are as important as professional ones.
It is rare to witness the celebration of personal milestones on platforms like LinkedIn and it indeed is a refreshing change. With the hustle culture taking over our lives, a lot of us now look down upon celebrating personal milestones in professional spaces. But is segregation even healthy?
---
Suggested Reading: Why Should Anyone Decide When A Mother Goes Back To Work?
---
Anjali Sud baby post on LinkedIn and barriers of motherhood
While one may argue that personal and professional life should not be mixed which may be valid to a point but once in a blue moon talking about our personal experience will do us no harm. It instead makes us realise how each and every person at the end of the day is only human. Moreover, Sud's post breaks the stereotype that a working woman has to sacrifice her career if she wants to have a child. Sud, and many more like her, are testaments to how women can manage both roles. All they need is a support system and an accepting environment at the workplace which ensures that they do not have to drop out of the workforce due to childcare duties.
Across the globe, every community or society has created a framework of an ideal life with clearly defined life milestones and the specific timeline it should fall into. Our society prioritises graduating at 22, getting a job by 25 and then getting married, and so on and so forth. Our success is determined by how many boxes we have ticked off and if we miss any deadline, it's a reason of concern. However, while getting a high-paying job and devoting your life to the same is expected to be a top priority for men, for women it is putting childcare above everything else.
---
Suggested Reading: Debunking 6 Myths About Working Moms. Time To Do Away With These?
---
But have we ever wondered where do these boxes come from? Who defined what milestones we need to celebrate and when? And why must the value of a milestone increase or decrease based on our gender?
It turns out, that these seemingly important milestones are often arbitrary. They also aren't as set in stone as they may seem. These milestones, like our society, are dynamic. Thus it is we who truly should get to decide which milestones we want to celebrate, when and where.
Sud, in May 2021, shared a picture with her elder son taken right before she took the company public. The photo encouraged many working mothers to embrace their identities as career-oriented women and caregivers to their young ones. The CEO of Vimeo has often openly spoken about her brush with failures, and her personal struggles as well. She often tells people not to be ashamed of setbacks because they are necessary for success.
When a woman holding such a powerful and dignified position like Sud shares news so personal, it instils a faith among us that we can also fulfil both roles in life. It allows us to challenge the stereotypes about working mothers that have for too long pervaded our thoughts. It reminds us to not give in to the societal conditioning of choosing either motherhood or a career. Choosing either or doing both side-by-side is entirely a woman's choice and nothing is wrong with any of it.
The views expressed are the author's own
---