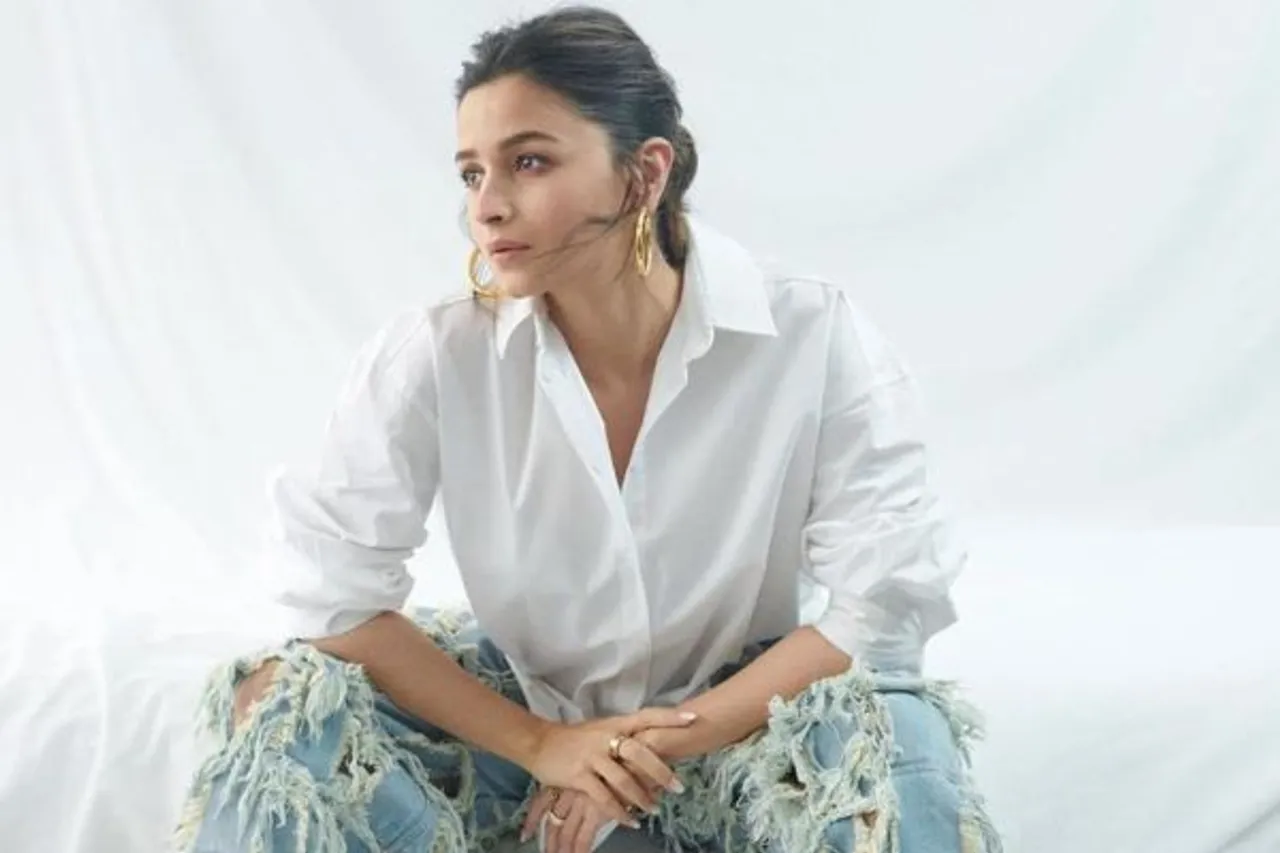 I woke up to the news of Alia Bhatt slamming the media for breaching her privacy. She made an Instagram post tagging Mumbai police. But this is not an isolated incident. Media nowadays are notorious for invading celebrities' privacy. How can it be stopped? Why doesn't the media understand the boundary between personal and professional life?
Alia Bhatt Paparazzi Row, Slams Media For Invading Privacy
Alia Bhatt, who recently won Dadasaheb Phalke Award for her role in Gangubai Kathiawadi, wrote, "Are you kidding me? I was at my house having a perfectly normal afternoon sitting in my LIVING ROOM when I felt something watching me... I looked up and saw two men on the terrace of my neighbouring building with a camera right at me!" She further said, "In what world is this okay and allowed? This is a gross invasion of someone's privacy! There's a line you just cannot cross and it's safe to say all lines were crossed today!"
This is not the first time that the media has been called out for invading privacy. Many celebrities have slammed the media for their voyeuristic behaviour. Earlier  Bhatt questioned the media for their archaic and patriarchal assumptions about her pregnancy. When she was expecting Raha Kapoor, many media portals circulated that maybe Ranbir Kapoor will 'pick up' Bhatt after she completes shooting for her movie.
Bhatt said, "Meanwhile we still live in some people's heads we still live in some patriarchal world…fyi. Nothing has gotten delayed!!!! No one needs to PICK anyone up, I am a woman, not a parcel!!!! I do not need to REST at all.."
Moreover, we all are aware of the shameful behaviour of the media when actor Shushant Singh Rajput died by suicide. Many portals without an ounce of sympathy kept flashing and circulating the image of Rajput's dead body. There was a blatant 'witch-hunt' against Rajput's friend and actor Rhea Chakraborty by the media. She had to face massive trolling in addition to the spread of news that lacked research and was rich with society's patriarchal perception.
Incidents are many, but the question is how long will invasive journalism harass celebrities? When will the media understand that they play a vital role in society which they are just deteriorating by questionable behaviour? When will the media understand that their duty is to tell us the properly researched news? When will the media get that invading privacy is not the right way to spot news?
Just because the media has the licence to be around celebrities, it doesn't mean they misuse and invade their privacy. Often, because of this invasion, the media pedals harassment. Yes, you heard it right. In fact, as Bhatt mentioned, invading privacy is also harassment as celebrities don't feel safe even in their homes. Just imagine, you are at your home, relaxing, changing or performing any private activity, and there is a camera or a man keeping an eye on you. How would you feel?
"This behaviour of zooming into someone's home and invading their personal space without batting an eyelid and actually calling it an 'exclusive spotting' is disgusting and extremely problematic, to say the least!" says Titas Chowdhary, entertainment journalist and film critic, based in Mumbai.
"It doesn't matter if that person is a celebrity or any other man or woman. Most celebrities have been courteous and they do pose for the shutterbugs at events, outside gyms, salons and offices. But why do we still feel the need to capture a candid?" she added.
Chowdhary said that in the rush to capture exclusive news and tractions, the media has "lost their conscience." "And no amount of argument that she or he is a celebrity makes sense here."
How can invasive journalism be regulated?
But how this voyeuristic behaviour be regulated? To this, Chowdhary says, "The only way this can be regulated is by listening to your conscience. We are all human beings at the end of the day, who have the power to exercise our conscience and recognise right from wrong. The photographer should be sued and it is this fear that should hopefully stop others from invading anyone's personal space and engaging in voyeurism."
It is important to understand that perhaps there is a reason why celebrities don't invite paparazzi to their weddings or personal functions. They want it to be intimate and they have the full right to do so. Just because a person is a celebrity, it doesn't mean their life should be out in the open. Privacy is everyone's right. Yes, celebrities know that fans want to know what is happening in their lives and they are aware enough to keep us updated. Then what is the need to catch them off guard?
Views expressed are the author's own.
---
Suggested Reading: Does Cancelling Ranbir Kapoor Help Women Fight Sexism?