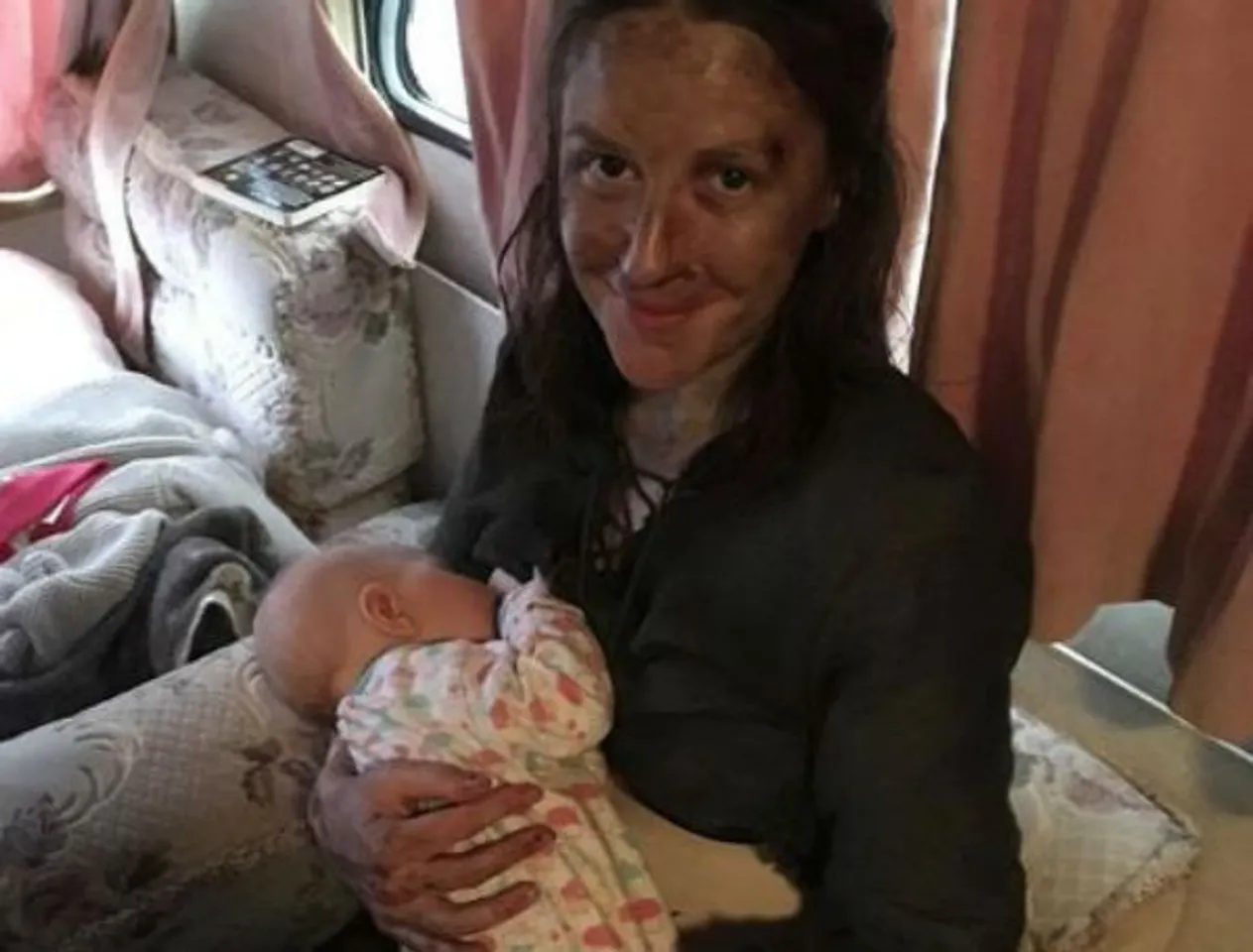 Who here doesn't like Queen of the Iron Islands Yara Greyjoy? Game of Thrones' famous warrior Yara, played by actress Gemma Whelan, was seen proudly breastfeeding at work. Yes, in costume, with full makeup on!
On Sunday, the actress took to her Instagram account to post a powerful photo of her breastfeeding her daughter. She is married to Gerry Howell and became a mother in 2017 while filming for Game of Thrones Season 8 was well underway.
"Just a tease and my actual life on set between whatever we actually were filming," Whelan wrote in the caption.
It's both empowering and comforting to see our favourite character from the show sending out the greatest message of all off-screen. Gemma, who is known for her incredibly tough character portrayal on HBO's show, became an inspiration for nursing mothers. Who would believe that a warrior can nurse her baby daughter in between takes unless they are shown otherwise. Covered in fake dirt and sweat, Yara breastfed her baby while still dressed as her character.
Eradicating the stigma around breastfeeding, she also wrote in the comments responding to fans that the photo was taken after she filmed one of her scenes for the first episode of Season 8.
"Just a tease and my actual life on set between whatever we actually were filming," Whelan wrote.
But before we start judging, let's see how moms around the world are praising the badass move. Many commenters described the picture as "empowering" and "beautiful". Some described her as "a badass."
Always outspoken in real life exactly like her character in the show, earlier this month, Gemma rocked the chat show ">Good Morning Britain, talking about filming the show's final season. When the interviewers asked her about the breastfeeding part she said that her daughter was on the sets with her "for the whole thing" and that she sometimes breastfed in costume.
"I'm really sort of tied into my armour," she said. "It's quite difficult to get to yourself, let's put it that way."
The 38-year-old had previously revealed that she was  afraid to tell showrunners of The Crown that she was pregnant while filming. "I was five months pregnant when I was doing <The Crown> and I didn't tell them because I was too scared," she said to Sky News in 2017. "See this is the thing, of women in film and TV, I was too scared to tell them at the time I was pregnant in case I lost the job, and of course when I did tell them they were so celebratory," she added.
Also Read: Pune Mother Asked To Get Off Train Because Open "Breastfeeding Is Disturbing"
One fan commented, "Proud of you, mama. Nothing like nursing sessions between battle scenes, I'm sure", while another said, "What an empowering and beautiful photo!! You're a ninja!!"
Another wrote: "Yara. The ultimate feminist that women need. Woop woop."
Even HBO praised the actor, writing: "Aggressive fighter, loving mother."
GoT has been a part of our lives since 2011, and all of us are so emotionally attached to this brilliant show so much so that the women of the show keep us inspired both on and off-screen.
Feature Image Credit: Gemma Whelan / Instagram