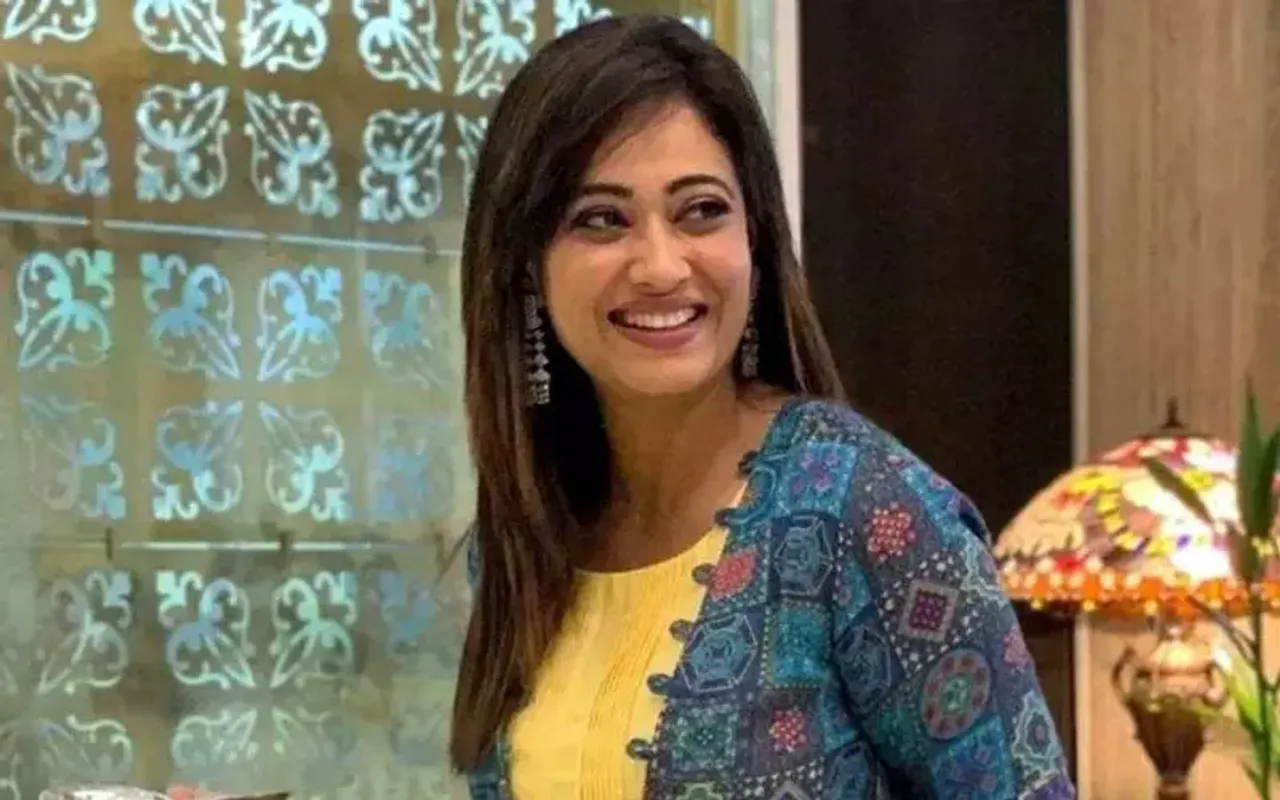 Shweta Tiwari has been a household names for many years now. More famously known for her role as Prerna in Kasautii Zindagi Kay on Star Plus, she has been on top of the popularity charts either for her looks, fitness regime  or as a travel inspiration. More often than not, she had made headlines due to her broken marriages since her early days of her career-be it being beaten up by his husband, or fighting for custody of children. Recently, she drew flak for using the words bra and god in the same sentence while promoting an upcoming web series. For which she has apologised as well.
Tiwari openly came out about the domestic violence she faced with her marriages, first with Raja Chaudhary and then with businessman Abhinav Kohli. She has never shied away from talking to people, about her own experience of "naïve love," shunning the norms of society to breaking out of a toxic relationships or challenges of raising kids as single parent.
Shweta Tiwari On Domestic Abuse: 5 Times She Raised Concern And Talked About It
1. Speaking about her divorce with Raja Chaudhary
Shweta Tiwari said,  "When I took the step for the first time, many people told me different things and they keep saying -why don't you think about your children, think about your daughter(apne baachon ke bare mein toh socha hota, apni beti ke bare mein to socha hota)"
She was constantly trolled on social platforms with comments like "you have married twice and your daughter will marry five times." As Shweta Tiwari puts, "Whatever decision I have made in life, it has made my daughter wise and strong. She knows how to differentiate between right and wrong."
2. On what society said to her
"Being from a middle class family, you are always told to compromise and adjust. People keep saying, one or two slaps are nothing. But my mother never said me these things".
People asked her what will happen to her kids if she gets divorced, to which Shweta thinks, "As a kid when you see your parents fighting everyday or see your father walking drunk is worse than being brought up by single parent. "
---
Suggested Reading:
Reimagining The City: Urban Thinkers And Architects On Rebuilding Mumbai
---
3. On being divorced for the second time
Shweta was cursed by people around her, who told her "Ladki ne hi kuch kiya hoga ya usme hi koi problem hogi, tabhi dusri shaadi bhi nahi chal payi"(The girl would have only done something or there might be some problem with her and that's why her second marriage did not work out).
"People constantly advice me, Don't get married for third time," she said.
4. About having weak moments
Being a woman and going through difficult time, she says, "I've weak moments, too, but that isn't for the audience to see".
"I am a parent, and I have to raise my daughter Palak and my son Reyansh. Besides, I have to run the house too." As Tiwari puts it she cannot fall weak and then break during testing times. She says how she draws strength from her daughter Palak who has taken care of her like mother in the tough times. (Palak Tiwari was just six years of age when she ended her first marriage. )
Shweta Tiwari recalled in an interview, how her daughter saw her been beaten up and has seen everything, all the drama at the doors, police coming to their home, going to the police station.
5. On trolls and backlash of social media users
If one part of my life goes wrong, I will not stop leading my life. I have to look after my life, my kids, their school, doctor, my house, phone and electric bills. There is so much going on in my life.
On being trolled by social media users, Shweta said, "I want to ask them , why can't things go wrong. At least, I have the courage to face it and come out in open and talk about the problem".
Recently, she was caught in a controversy when she said, "Bhagwan se seedha bra fitter. Matlab jump toh dekho…Meri bra ka size 'bhagwan' le rahe hain," during a press interaction.